We are heading towards a dangerous one-party state – and only a Liberal Democrat fightback can prevent it
The Prime Minister wants an opposition-free parliament in which to pursue the extreme version of Brexit she has chosen. Her cruder – or more honest – supporters talk about 'crushing the saboteurs'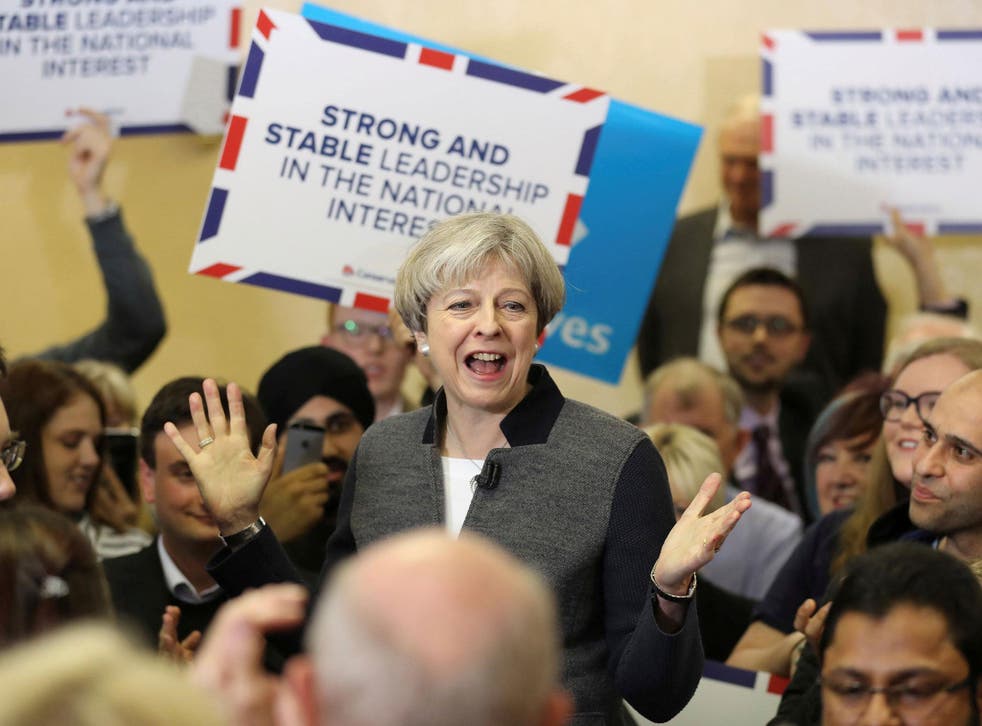 I have decided to come back to fight to recapture my former Twickenham seat because I believe this could be a defining election in which my party, the Liberal Democrats, plays a crucial role.
Britain is in danger of becoming a de facto one-party state. The Prime Minister wants an opposition-free parliament in which to pursue the extreme version of Brexit she has chosen. Her cruder – or more honest – supporters talk about "crushing the saboteurs". Those of a more squeamish disposition talk about letting Theresa May (known by her activists as "mummy") get on with her task without distraction.
In normal circumstances, the Labour Party would rally opposition to her plan. But they are compromised by the Brexit vote of many of their constituencies, and by the voting record of their MPs. And the leadership is a crippling liability, far worse than in 1983. Michael Foot was, at least, a fine orator and writer, a stalwart party loyalist. The latest episode in this tragic farce was the endorsement of Jeremy Corbyn by the more Stalinist of the two factions of the almost-defunct Communist Party of Great Britain.
Theresa May says 'strong' 28 times and 'stable' 15 times in 13 minute speech
A big burden of responsibility now rests on my party to stage a strong comeback from the dreadful election in 2015. There is high morale and self-belief. Tim Farron has positioned the party very well over the crucial issue of the day: Brexit.
However, the question I am being asked on the doorstep, in an area where two thirds voted Remain, is: can you really make a difference? There are several answers.
First, the next two years will see intensive parliamentary activity around the Great Repeal Bill. If a bullying, dominant, Conservative majority is able to indulge all its pet prejudices – scrapping species conservation and climate change measures; removing labour market protections; jettisoning human rights – it would then become extremely difficult to reach a free trade agreement with the EU based on the single market, since the Europeans are insisting that we subscribe to common regulatory standards. A powerful group of Liberal Democrats in the Commons, working with like-minded people in other parties and our strong contingent in the Lords, could stop serious damage being done.
That leads to the second, crucial, role for an effective opposition: if (or, more likely, when) the Government fails to achieve a satisfactory settlement with the EU and is faced with the choice of signing up on bad terms or "crashing out" of the union without agreement, there has to be a mechanism for the public to say "we voted to leave, but not on these terms". When the Government finds itself in a deep hole it has to stop digging. That is why we insist that there should be a public vote on the outcome of the negotiations.
I am not a fan of referendums that offer binary choices for complex problems, but since we got to where we are through that route it is now the only way to call a halt, should that prove to be necessary. The European Union would itself undoubtedly welcome a rethink of this messy and nasty divorce.
Meanwhile, there will be a prolonged technical and political debate around the wisdom of the extreme hard Brexit the Government appears to want. What will happen when our manufacturing industries and services exporters are cut off from the common standards of the single market, negotiated with difficulty over three decades? What will happen to the supply chain industries such as cars and aerospace, whose presence in the UK depends on tariff-free and inspection-free access to the EU through the customs union which the Government wants to leave? What will happen to scientific research and universities if they are starved of European funding and collaboration, and to specific areas of cooperation like civil nuclear power and space? What about these proposed new trade deals, after India sent May packing and the Americans chose to prioritise the EU?
In 90 seconds: Corbyn v May in final PMQs before the election
We need an opposition party that can be a credible interlocutor with business, unions, universities and others, since the Government will try to close down debate and insist that only they know what is best for us.
There is, however, a bigger political challenge than all of these: to give a sense of hope and direction to those who are looking for a new kind of politics that is open, liberal, inclusive and environmentally aware, but also reflects a sense of solidarity in the social democratic tradition.
Traditional party alignments of right and left no longer offer that hope. We have seen, in France, the emergence of a totally new political force with Emmanuel Macron's En Marche, which captures that new mood. The British system, built around the First Past The Post mechanism, militates against renewal. It is reinforcing the stranglehold of a well-organised, well-financed, party such as the Conservatives with a strong voter base among older people and an increasingly nationalist tone.
I want my party to be in the vanguard of a movement which offers an alternative to that. And, to achieve that, we have to make serious progress in terms of seats and votes in the June election.
Sir Vince Cable is the former Business Secretary and the Liberal Democrat candidate for Twickenham in the 8 June election
Register for free to continue reading
Registration is a free and easy way to support our truly independent journalism
By registering, you will also enjoy limited access to Premium articles, exclusive newsletters, commenting, and virtual events with our leading journalists
Already have an account? sign in
Register for free to continue reading
Registration is a free and easy way to support our truly independent journalism
By registering, you will also enjoy limited access to Premium articles, exclusive newsletters, commenting, and virtual events with our leading journalists
Already have an account? sign in
Join our new commenting forum
Join thought-provoking conversations, follow other Independent readers and see their replies