Canadian indigenous women are being ignored, even by an inquiry set up to investigate an epidemic of violence against them
It is a terrible example of how racism and sexism intersect to make victims and criminals of disenfranchised populations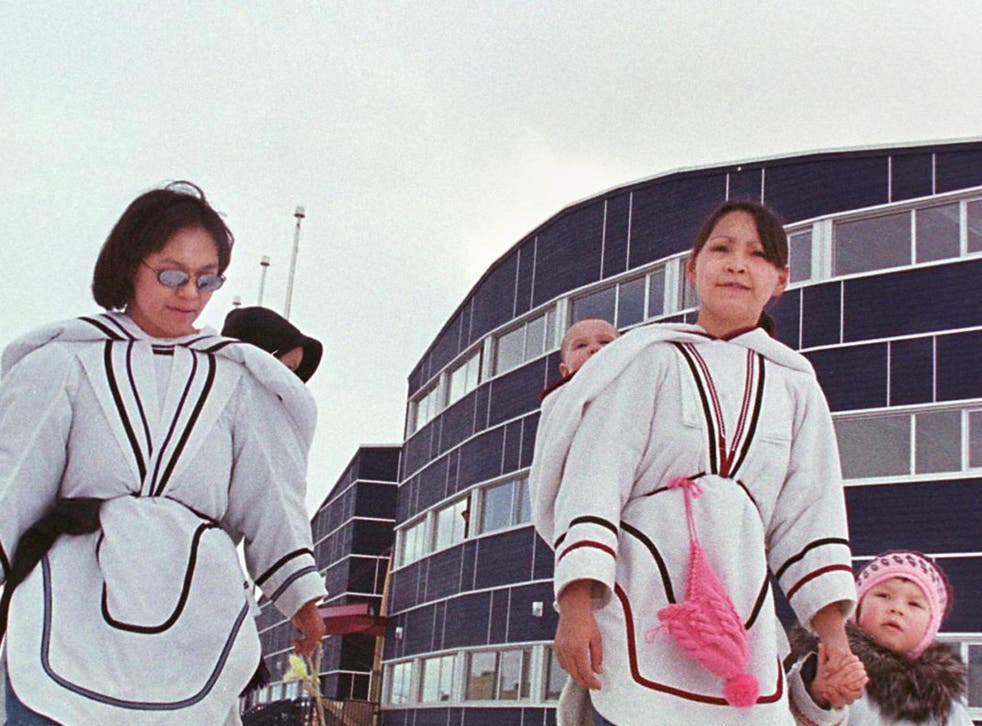 This week I am in Montreal, Canada, to meet with feminists that work to end male violence towards women and girls. I love this country for its brave and vibrant women's liberation movement, and the indigenous feminist activists from which I have learned so much about the intersections between colonisation, poverty and misogyny.
In 2005, I wrote about a terrible case of Robert Pickton, a serial killer who picked up mainly prostituted indigenous women from Vancouver's Downtown Eastside, one of the most impoverished areas in North America. It took police almost 20 years from the time the missing women's loved ones began to report the disappearances to track down Pickton, and another three years for them to gather evidence for the trial. Eighteen years after the first woman disappeared, in 2001, police finally launched the Missing Women Task Force. But still, age-old racism and sexism collided to bring about the kind of inertia over mass murders of women that led some police to mark the files of murder victims with NHI (No Human Involved).
Across Canada, an inquiry into the murdered and missing indigenous women was established, following years of campaigning by feminists and allies. In the two years that the inquiry has been taking place, feminist voices have been quashed. Cherry Smiley, the indigenous activist and artist I first met when researching my book on the sex trade, puts it this way:
"The national inquiry is not the inquiry that so many indigenous women fought for for so long. The inquiry we have today is unfortunately a reflection of modern depoliticised 'politics' that promote ideas of inclusivity and grief at the expense of focused political goals and action. That the inquiry's foundation puts indigenous peoples and families before women in our own inquiry speaks volumes to the reach of the anti-feminist, woman-hating culture we live in today."
Indigenous women and girls are disproportionately the victims of sexual and domestic violence from men, both outside and within their own communities. At the same time, although less than five per cent of the female population in Canada is indigenous, they make up 39 per cent of the female prison population. How therefore, can the inquiry into murdered and missing women and girls recommend anything other than a total overhaul of the Canadian criminal justice system? It is a terrible example of how racism and sexism intersect to make victims and criminals of disenfranchised populations.
Feminist campaigners in Canada tell me that they are concerned about and disappointed in the inquiry. The main challenge, since the beginning, is to keep it focused on men's violence against indigenous women and girls, as opposed to de-prioritising these issues and focusing on the discrimination indigenous peoples face in a general sense. The organised genocide of indigenous peoples makes it hard to pinpoint the role of men in the disappearances and murders of indigenous women.
But I am told by campaigners that the commissioners are hearing (and asking) mainly about the impact of colonialism and the role of the state. Clearly, these are crucial issues, but mixed, as opposed to women-only, native organisations have been always pushing to look at the disappearance of native men, and more recently, to include the experiences of LGBTQ people.
Processions 2018: March to celebrate 100 years of women's suffrage

Show all 10
Meanwhile, native women are still disappearing and being murdered, as well as being raped and prostituted. At the next hearing, Amnesty International Canada will be participating and activists fear that they will push for decriminalisation of the sex trade as a potential "solution" to the problems of violence within it, despite there being reams of evidence about the failures of decriminalisation, in particular its failure to protect the women involved.
For Dr Melissa Farley, founder of Prostitution Research and Education: "Prostitution is one specific result of colonisation, stemming from the homelessness, land and economic dispossession, lack of educational and employment opportunities, and cultural and physical assaults that indigenous people have suffered." Farley found in one study that 65 per cent of Maori respondents reported a history of homelessness, compared to 16 per cent of non-indigenous women.
For any inquiry into systemic violence against women and girls to be effective, it has to take evidence from experts, including the women who support the victims of sexual abuse. But the commissioners seem to be casting their net too broadly, and ignoring much of what indigenous activists have been saying for decades – until women's stories are prioritised and honoured by any such inquiry, the murdered and missing women, such as those murdered by Robert Pickton, will never be afforded their rightful place in history.
Join our new commenting forum
Join thought-provoking conversations, follow other Independent readers and see their replies