Comedian Volodymyr Zelensky may have played Ukraine's president on TV – but could he really run the country?
How far will voters distinguish between Zelensky the real-life candidate and the fictional small-time schoolmaster-turned-president whose secretly taped anti-corruption rant propelled him to the top job?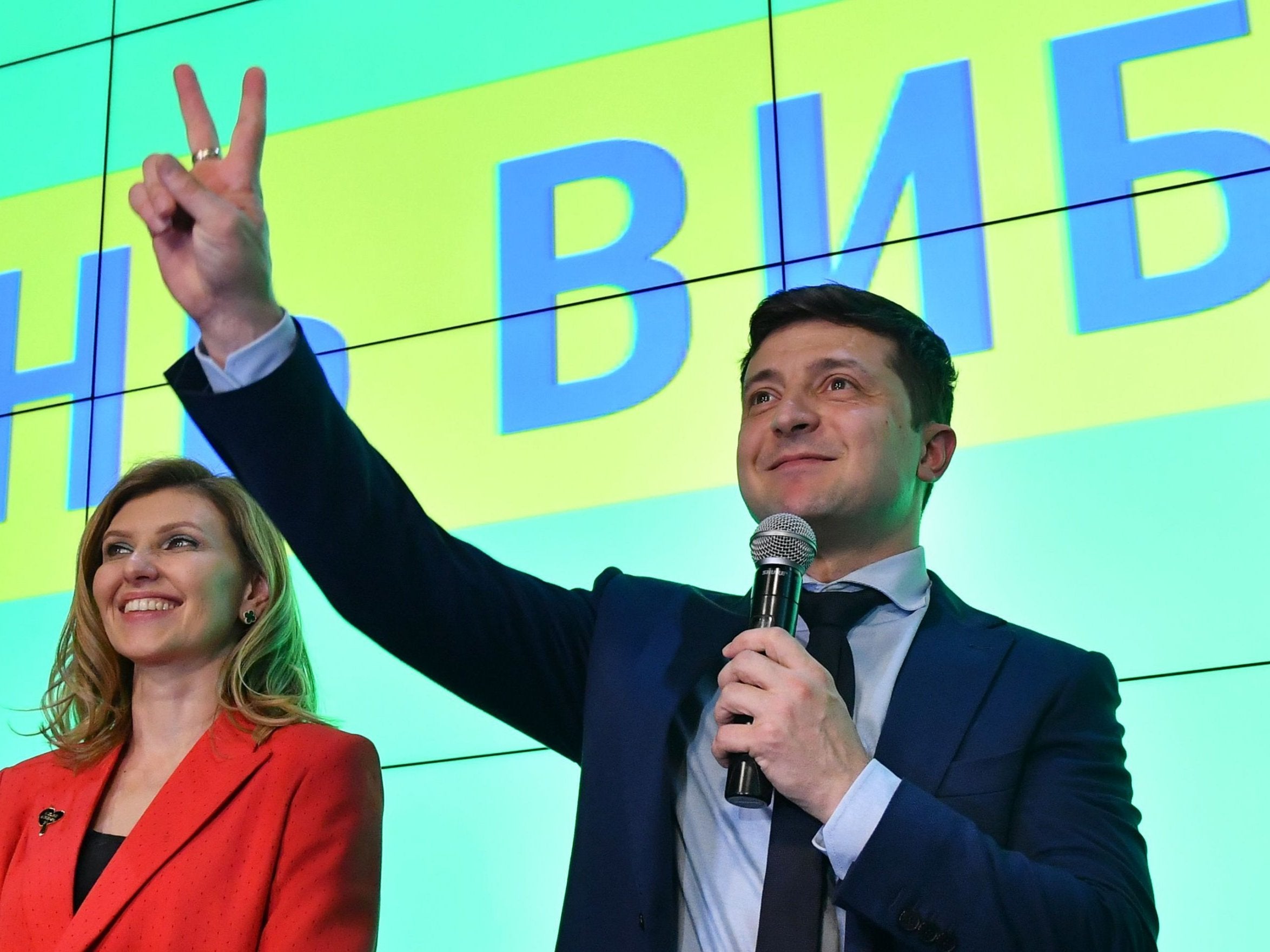 Some in Ukraine may feel that April Fool's Day 2019 started a few hours early, at 8pm the previous evening to be precise, when the polls in the first round of the country's presidential election closed and the exit polls showed an actor who plays a fictional president beating the real president into second place by a margin of almost two to one.
Official results give Volodymyr Zelensky (the actor) around 30 per cent of the vote, compared with 16 per cent for president Petro Poroshenko. From a field of 39 – yes, 39 – presidential hopefuls, it will be these two heading into the run-off on 21 April.
Yulia Tymoshenko – the only woman anywhere near the top 10 and the most recognisable face for many outside Ukraine as "la pasionaria" of the 2004 Orange Revolution, had led when the campaign began last December, but was knocked into third place. Mercifully, the 3 percentage point margin between her and Poroshenko is probably clear enough to pre-empt any challenge or dispute.
Join our commenting forum
Join thought-provoking conversations, follow other Independent readers and see their replies