ID documents are required to collect a parcel or hire a car. We should take the same approach to voting
Minister for the Constitution Chloe Smith responds to claims voter ID checks will discriminate against ethnic minority communities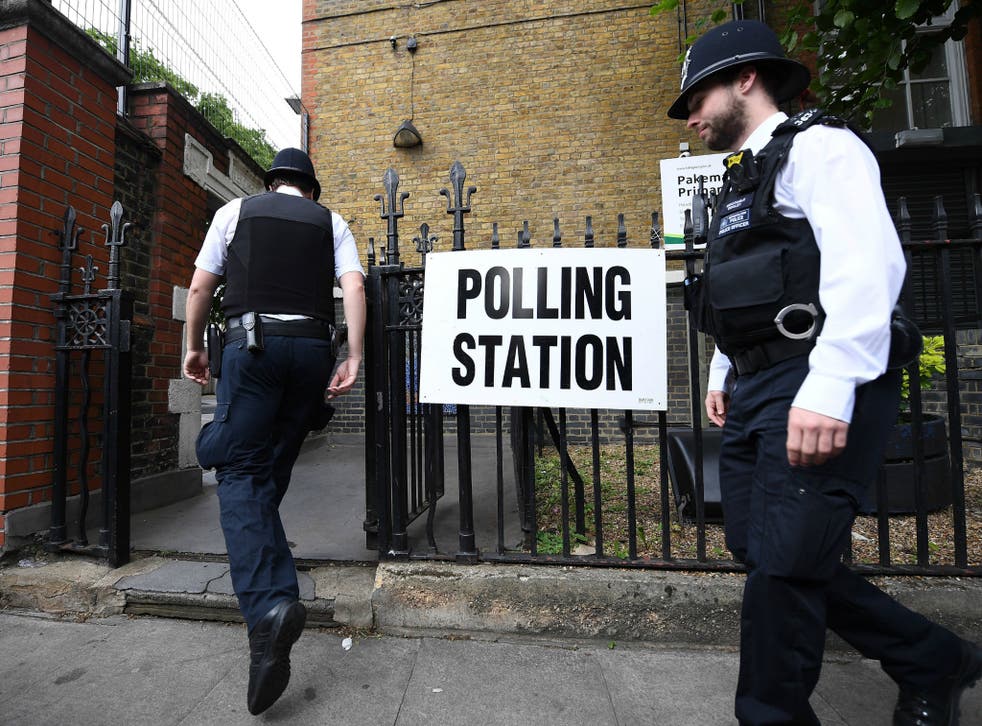 The British public deserves to have confidence in our democracy. Voter ID – where people are asked to provide identification to vote – is an important step to ensuring the public can have confidence in the systems that underpin our democratic system.
We already ask that people prove who they are in order to collect a parcel from the post office or rent a car. We believe it is proportionate and reasonable to take the same approach to protect voting rights.
Today (Monday 23 April) I am responding to the Equality & Human Rights Commission to confirm the steps we have taken to embed equalities within our Voter identification pilot scheme running in five local authority elections on 3 May this year.
The aim of the forthcoming Voter ID pilots is to find out what works best to protect voting rights and preventing fraud in our system.
The impact of electoral fraud on voters can be significant, taking away their right to vote as they want – whether through intimidation, bribery or by impersonating someone and casting their vote. I would hope that anything that combats this crime would be welcomed.
That is why the Government remains committed to legislating that a form of identification must be presented before voting, reforming postal voting and improving other aspects of the elections process to ensure that our elections are fit for the future.
This has been shown in Northern Ireland, which has required photo ID since 2003. It has proven to be effective at tackling fraud and not curtailed election turnout. Canada also uses Voter ID and the Electoral Commission has proposed the principle for the rest of the UK.
There has been concern that requiring Voter ID could prevent those who are eligible from voting. But this is simply not the case.
All eligible voters who have none of the required identification will be accommodated for by local authorities. A wide range of IDs will be accepted, from marriage certificates and passports to bus passes, depending on where you live. If you don't think you have the required ID, you will need to contact your local authority and they will explain how they can provide you with an alternative document.
No-one will need to purchase identification documents to be able to vote in the pilots scheduled for May 2018 and the valid identification will not be limited to a passport or driving licence.
Local authorities in the pilot areas are working with a number of organisations who represent vulnerable people to make sure that everyone eligible to vote will be able to do so. They are also implementing Equality Impact Assessments and we continue to take advice from the Accessibility to Elections Working Group, which includes the Royal Mencap Society, Mind, RNIB, Scope, United Response, NHS, the Association of Electoral Administrators, the Electoral Commission and the Scottish Assessors Association.
UK news in pictures

Show all 50
We are just weeks away from polling day. Everyone is working to make sure each voter is aware of the pilot. It's in everyone's interests that we have a strong trusted democracy - and these pilots are seeking to support this.
Chloe Smith is Minister for the Constitution and MP for Norwich North
Register for free to continue reading
Registration is a free and easy way to support our truly independent journalism
By registering, you will also enjoy limited access to Premium articles, exclusive newsletters, commenting, and virtual events with our leading journalists
Already have an account? sign in
Register for free to continue reading
Registration is a free and easy way to support our truly independent journalism
By registering, you will also enjoy limited access to Premium articles, exclusive newsletters, commenting, and virtual events with our leading journalists
Already have an account? sign in
Join our new commenting forum
Join thought-provoking conversations, follow other Independent readers and see their replies