Want to avoid the antibiotic apocalypse? Stop eating meat
The overuse of antibiotics to increase profits in the meat industry is responsible for the spread of drug resistant bacteria. We can only tackle the problem if we change what we eat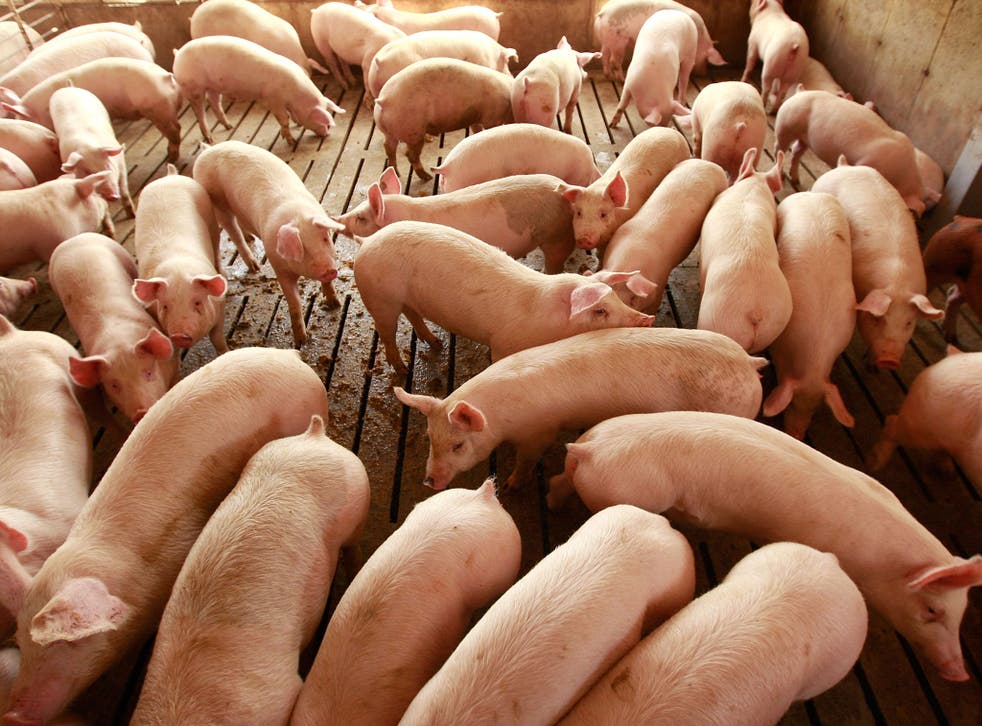 If the apocalypse is coming, it's likely to be propelled by a superbug. According to a new study by Lancet Infectious Diseases, scientists have observed a gene mutation that can move between bacteria and which renders the drug Colistin – the last line of defence we have against bacteria, and reserved for only the deadliest infections – entirely useless.
Colistin, a polymyxin drug, isn't an easy pill to swallow. Since it's known to produce kidney damage, it's only used in desperate circumstances. In China, the drug isn't approved for human use. However, Chinese pig farmers quickly discovered that administering Colistin to their pigs could fatten them up significantly – leading to higher profits.
High-yield, high-profit pig farming in China is the world's greatest consumer of Colistin, amassing 12,000 tonnes of the drug a year. Its use is officially restricted, but according to the Lancet, the resistant gene MCR-1 was discovered in 15 per cent of meat samples and 21 per cent of animals tested between 2011 and 2014. The study also observed that the gene responsible for drug resistance had transferred to 16 human patients.
Pig farming plays an important part in Chinese economy. Pork production is so essential to growth that pro-pork policies have been instituted including grants and tax incentives. Overall, the Chinese government subsidised pork production by $22 billion in 2012. The industry is not about to make an about turn now.
Yet it is the developed world's over reliance on industrial scale meat farming, and the abuse of essential drugs designed to keep us safe from the deadliest bacteria to improve profits, that are is to blame for the crisis of antibiotic resistance that we now face. And the more you expose yourself to meat, the greater the risk that you could be exposed to resistant bacteria and the gene mutation that causes it. So the only way that we can tackle antibiotic resistance now, and prevent the terrifying prospect of entering a post-antibiotic world, is to think differently about what how we eat.
We must reduce our reliance on the meat industry for this very reason. Get your protein from soy, beans and nuts. Trade a pork rind for a crisp. We must radically reimagine our palate if we hope to use antibiotics to cure bacterial strains and species – including deadly strains such as E. coli, Klebsiella pneumoniae and Pseudomonas aeruginosa - for years to come.
A change in eating habits will always be hard to digest, but the only alternative is to head blindly towards a future in which doctors, when confronted with an infection due to the growing strains of resistant bacteria, will be forced to say: "Sorry, but there's really nothing I can do."
Register for free to continue reading
Registration is a free and easy way to support our truly independent journalism
By registering, you will also enjoy limited access to Premium articles, exclusive newsletters, commenting, and virtual events with our leading journalists
Already have an account? sign in
Join our new commenting forum
Join thought-provoking conversations, follow other Independent readers and see their replies