We all agree with the sentiment of #YouAintNoMuslimBruv - but you can't solve terrorism with a hashtag
Keyboard warriors are great at spreading an idea - but if their efforts don't translate into actual activism, we still lose. Non-fundamentalist Muslims should be doing their part to push extremists out of their communities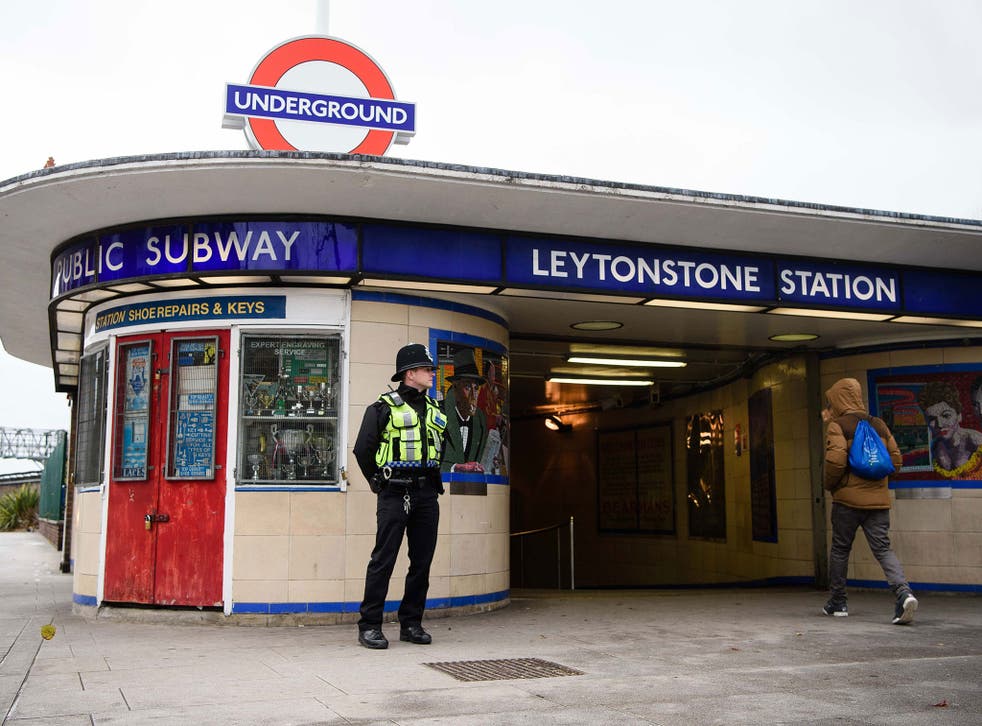 Before talking about hashtags, I want to talk about facial hair.
Beards. They can say three things.
One: youth accessory. In popular culture, many men use a beard to hide an otherwise bland or youthful face.
Two: sexuality. A 'beard' is a well-known reference for a partner or date used to conceal one's sexuality.
Three: terrorism. When a Muslim grows a long beard, it's assumed that he has become a terrorist. Reference: Osama bin Laden.
This weekend I had an experience with the third type of beard. I hailed a taxi on Las Ramblas, Barcelona (excuse the #humblebrag) and a Toyota Prius pulled up. Nothing unusual there.
Until Zaed stepped out.
When I saw that Zaed wore a fully grown beard (side point - why do people 'wear' beards?) I immediately started to feel uneasy. Even though my uncle has similar facial hair and Zaed was clearly a registered taxi driver, I had a sense of foreboding about the journey ahead. Maybe I was worried I'd have a Frances Barber moment?
When we stopped at a set of lights, the other half of the group I was with pulled up alongside us. Their taxi driver, seemingly also Muslim but sans-beard, called out that Zaed was from Afghanistan and that we should be careful. He (jokingly) implied that Zaed was a terrorist.
After it was too late to say anything, I found myself wondering what that must have been like for Zaed to be accused of being a threat to western society - the society he now lives in and is forging a career in. Perhaps he's just a man with a beard who fled a war-torn country for a better life?
Therein lies the problem. We don't read about Zaed's journey in the news. A taxi driver going about his day-to-day life is hardly front page material. "Afghani migrant earns decent wage in Spain!" will never make the cut. But attacks like those at the Leytonstone tube station this weekend will.
And so trends #youaintnomuslimbruv. Left-wing social media had a lovely Sunday evening. The hashtag has amassed over 100,000 tweets of Muslims denouncing the attack with a double negative slogan. And good on them. They're prioritising the headlines, with soft references to Britain's ability to 'Keep Calm and Carry On'.
But the problem is, a hashtag alone – even with thousands of keyboard warriors behind it - won't change anything in the long term. Curbing the current terrorist threat needs more action, and a more realistic outlook.
For instance, we all might agree with the sentiment #youaintnomuslimbruv – but I can bet you money (how haram of me) that the attacker thinks he is. And there are plenty of people who will agree with him.
How about we actual (i.e. non-fundamentalist) Muslims channel a bit of that religious shame and push him out even further from the very institutions we spend so much time and money building - mosques?
Intelligent, reasoned Muslims need to be more vigilant about what's being said from the parapet and have enough faith to challenge it. We need to ensure that mosques are the absolute last places such people will find refuge in.
It's not in our nature to stick our necks out. 'Become a lawyer, doctor or dentist and assimilate as best possible' is what the majority of Muslim children in the west are taught.
But in such a climate of fear and rising Islamophobia, it's important to ask: what does it mean to be a Muslim today? Put simply, where are the Zaeds of this world and who's telling their story? We need to reclaim our spaces, the perception of our religion, and raise our voices louder than ever.
As part of my own efforts to do this, I'm launching Muslim Pride - a series of podcasts with everyday adherents of Islam answering questions you may be too scared to ask them. How do you eat with a burkha? What happens if you accidentally eat pork? What do you do at Christmas?
The task is simple: reclaim Islam and tell the world that these crazed individuals running around attacking societies that are accepting truly are not Muslims, bruv. The sentiment may have started with a hashtag, but now we all have to commit ourselves to stepping away from our keyboards and becoming part of the action.
The first Muslim Pride podcasts are available here
Register for free to continue reading
Registration is a free and easy way to support our truly independent journalism
By registering, you will also enjoy limited access to Premium articles, exclusive newsletters, commenting, and virtual events with our leading journalists
Already have an account? sign in
Register for free to continue reading
Registration is a free and easy way to support our truly independent journalism
By registering, you will also enjoy limited access to Premium articles, exclusive newsletters, commenting, and virtual events with our leading journalists
Already have an account? sign in
Join our new commenting forum
Join thought-provoking conversations, follow other Independent readers and see their replies