We are adopting the nastiness of American politics in our own system
Clinton-Trump is set to be one of the nastiest presidential battles ever. However by Britain's more sedate political standards, the Brexit referendum has been a pretty torrid affair, full of angry words, insults and apocalyptic warnings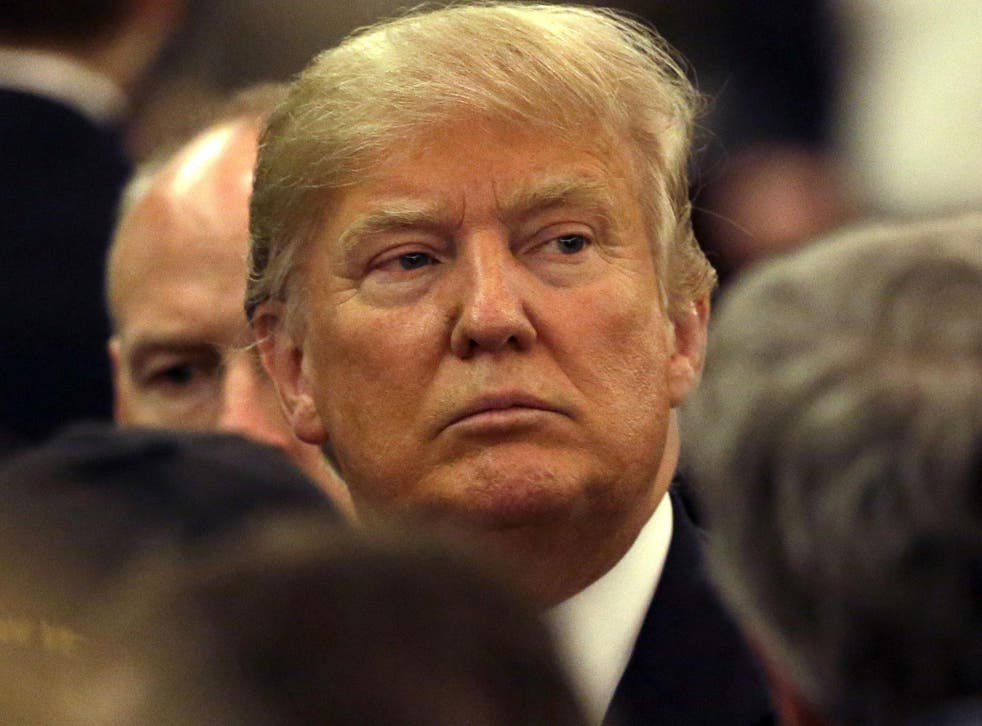 I've lived in the US for 20 years and mass shootings – even the unspeakable slaughter at the Pulse club in Orlando, Florida last weekend – by now almost numb the senses. They are so frequent, so pointless and so similar, rituals of heartbreak for so many people – they change nothing. Indeed the most discernible effect of each new horror is merely a boost in gun sales in the days and weeks that follow.
Not so the murder of Jo Cox. Truly it shocked. Britain is a place where such things supposedly don't happen. Not in our placid and level-headed country, where legend has it that you can more easily win the lottery than get hold of a handgun. Unlike America, where four presidents were assassinated inside a century, and where politicians in thrall to the National Rifle Association fight to preserve the constitutional right of deranged individuals to own the assault rifles whose sole purpose is killing as many people as possible in as short a time as possible.
Contrary to legend, Britain has, needless to say, experienced its own mass shootings (Hungerford and Dunblane, anyone?) and its political murders – most recently the death of Tory MP Ian Gow at the hands of IRA car bombers in 1990.
Jo Cox: Tributes to the Labour MP
Years ago, I used to watch Charlton Athletic. Close to the football ground stands a handsome brick parish church of St Luke, and out of curiosity one day I dropped in. There I found the final resting place of Spencer Perceval, the only British prime minister to be assassinated, shot dead in the House of Commons lobby in 1812 by John Bellingham, a businessman with a grievance against the government.
But however dreadful, what happened on Thursday was most un-American in its intimacy. It happened not in London but outside a small public library, where the Labour MP was holding a routine surgery with constituents. And the number of victims was only one: thank God AK-15s aren't available to one and all in England.
Now several aspects of the Cox murder have yet to be explained. Was it because of Brexit, and her support for EU membership and for the cause of refugees? Or did her killer have some other form of grievance, even personal – or did she simply have the bad luck to be in the wrong place at the wrong time?
Nonetheless, there are enough similarities with what happens daily here in the US to make one uneasy. The suspect in the Cox killing seems to have a history of mental problems, as well as sympathy with extreme right groups and causes – both common traits in America's gun killers. According to some witnesses he was shouting 'Britain first,' as he stabbed and shot the MP. If so, then maybe we are beginning to import yet another enduring US product – that of making politics lethally personal.
It's more than half a century since the last presidential assassination. But in 1968 both JFK's brother Robert, who might well have become president, and Martin Luther King, a more consequential figure than almost every president, were gunned down. Four years later George Wallace, the segregationist southern governor who twice sought the Oval Office, was left permanently paralysed by an assassination attempt.
In 1981, John Hinkley came desperately close to killing Ronald Reagan. Mercifully, nothing has happened to Barack Obama despite the loathing the first black occupant of the White House inspires in some quarters. But politicians are in the gunmen's sights: just ask former Congresswoman Gabby Giffords, America's closest equivalent to Jo Cox, who in 2011 was fired upon by a schizophrenic as she attended a meeting with voters in her Arizona district. Although grievously wounded to the head, she miraculously survived.
In pictures: The victims of the Orlando shooting

Show all 44
And so to Donald Trump. His candidacy might at first have been a carnival show, notable for gargantuan rallies of fervent supporters, a vicious way with insults, and an ability to break every rule of politics and prosper. But there was another less remarked-upon aspect: the odour of violence that followed him on the campaign trail, and a fear among those who covered him that the passionate dislike he also inspired could see someone take a potshot at him.
Mercifully again, that hasn't happened. But the atmosphere isn't going to improve. Trump is now the presumptive Republican nominee (though I wouldn't bet against a doomed attempt by ever more terrified party bosses to stop him at next month's convention), and one thing is quite clear. He's not going to get more house-trained and "presidential" as the general election draws near. For one thing he's 70 – a bit old even in America for self-reinvention. And in Trump's own baseball metaphor, "If you've won the pennant [i.e. the primaries], why change for the World Series?"
But is this really so different from the fight over Brexit? Even the respective war cries on each side of the Atlantic mirror each other: "America First" in the case of Trump, "Britain First", some claim, on the lips of the suspect in the Jo Cox case?
Clinton-Trump is set to be one of the nastiest presidential battles ever. However by Britain's more sedate political standards, the Brexit referendum has been a pretty torrid affair, full of angry words, insults and apocalyptic warnings. Angry words have a way of producing angry deeds. If it was confirmed that Cox died because of her pro-Remain views and her work on behalf of refugees and immigrants, would that be so surprising?
Even less surprising, one might add as a bleak footnote, are the likely legislative consequences here of the carnage in Orlando. Next week the Senate will vote on some minor changes in gun laws, a couple proposed by Democrats, a couple by Republicans. None are likely to pass. Outrage will subside as it always does, and nothing will change. Numbness will prevail. Britain, in the matter of gun crimes at least, retains a capacity to shock.
Register for free to continue reading
Registration is a free and easy way to support our truly independent journalism
By registering, you will also enjoy limited access to Premium articles, exclusive newsletters, commenting, and virtual events with our leading journalists
Already have an account? sign in
Register for free to continue reading
Registration is a free and easy way to support our truly independent journalism
By registering, you will also enjoy limited access to Premium articles, exclusive newsletters, commenting, and virtual events with our leading journalists
Already have an account? sign in
Join our new commenting forum
Join thought-provoking conversations, follow other Independent readers and see their replies