We're heading for an American first: Trump vs Clinton – a presidential fight between two hated candidates
After New York, Trump must try to win over a party that detests him, while Clinton has been too well known for too long to be loved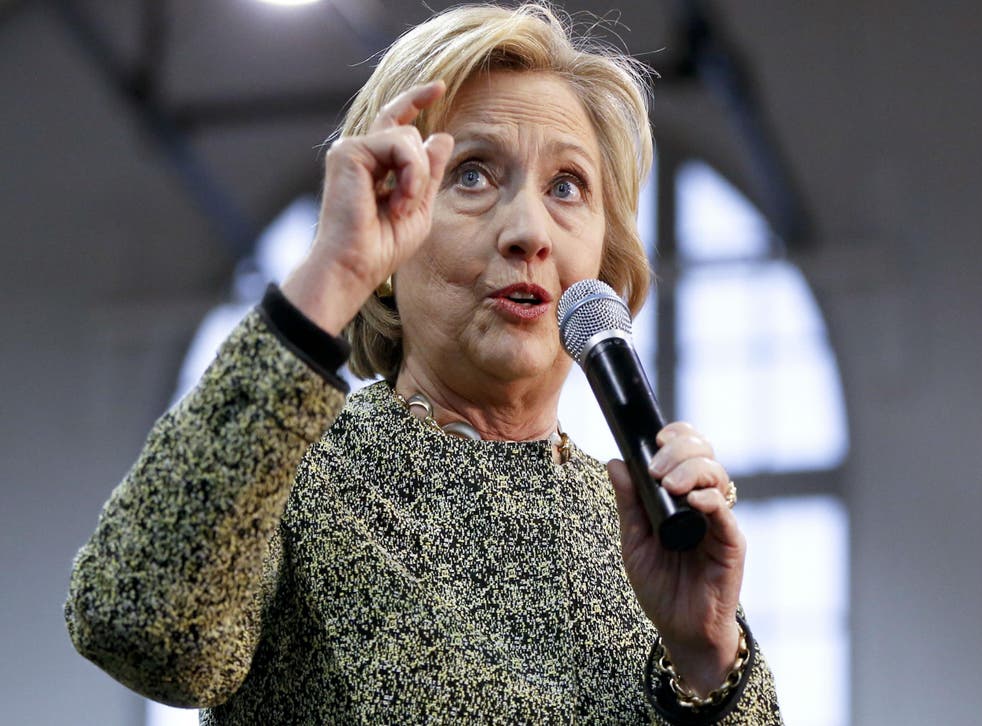 New York's primary has made it all but certain that Donald Trump and Hillary Clinton will be the nominees of their respective parties. Alas, it has also made it more than likely the autumn general election campaign will be the nastiest in living memory.
Clinton's resounding victory in the state she served as US Senator for eight years has effectively shut the door on Bernie Sanders. Her lead in pledged delegates – not to mention the 'super delegates' who can vote for the candidate of their choice at the July convention in Philadelphia – is now virtually insuperable under the proportional system Democrats use in primaries. She can expect more solid victories in next Tuesday's batch of primaries along the Atlantic seaboard, in Connecticut, Maryland and Pennsylvania.
Sanders will battle on, as is his right, but the outcome is no longer in doubt. Ditto (almost) Trump on the Republican side.
Polls suggest he will rack up solid wins in those states. The one unknown is the Pennsylvania Republican party's bizarre method of delegate allocation, whereby the winner can be certain of only 17 of the 71 at stake; the rest are chosen directly by voters and can support whoever they choose at the convention. Whatever happens, he is likely to come within 100 or less of the 1, 237 delegates required for outright victory.
At that point, deals aplenty are available for the author of The Art of the Deal – with John Kasich or Marco Rubio, for example, who each have more than 150 delegates. Also working in his favour is the widespread feeling that a candidate who comes that close should not be denied the nomination, even if that candidate's name is Donald Trump.
The man himself is trying to become more palatable to a party establishment that detests him. His victory speech after New York was notable for its brevity, and lack of bombast and braggadocio. Even his main opponent "Lyin' Ted" was referred to as "Senator Cruz". "We've got work to do," was his highly unTrumpian sign-off.
Thus does the Donald seek to become presidential. And for the sake of the country, it can't happen soon enough.
Donald Trump and Hillary Clinton win big in New York primary
As matters stand, a Clinton-Trump match-up for the White House would produce an American first: a presidential election in which both candidates are disliked by a majority of voters.
Right now Trump is, in pundit jargon, no less than 41 per cent "under water": 65 per cent of Americans have an unfavourable view of him, against 24 per cent who approve. But Clinton is not much better off, a net 24 per cent under water.
These figures could improve, but probably not by much. Trump has given too many hostages to fortune (otherwise known as the Democrats' opposition research department). Clinton has simply been too well known, for too long, for the public to change its view of her.
The stage is thus set for a brawl in which no topic will be off limits, as each seeks to make the other even more unacceptable to voters – another dismal advertisement for America's already tarnished version of democracy.
Register for free to continue reading
Registration is a free and easy way to support our truly independent journalism
By registering, you will also enjoy limited access to Premium articles, exclusive newsletters, commenting, and virtual events with our leading journalists
Already have an account? sign in
Register for free to continue reading
Registration is a free and easy way to support our truly independent journalism
By registering, you will also enjoy limited access to Premium articles, exclusive newsletters, commenting, and virtual events with our leading journalists
Already have an account? sign in
Join our new commenting forum
Join thought-provoking conversations, follow other Independent readers and see their replies