Why the latest global report on gender equality proves Britain can't solve its issues by upping women's salaries
Capitalism has taught us that we can pay our way out of most sticky situations – but this one isn't going to be solved so easily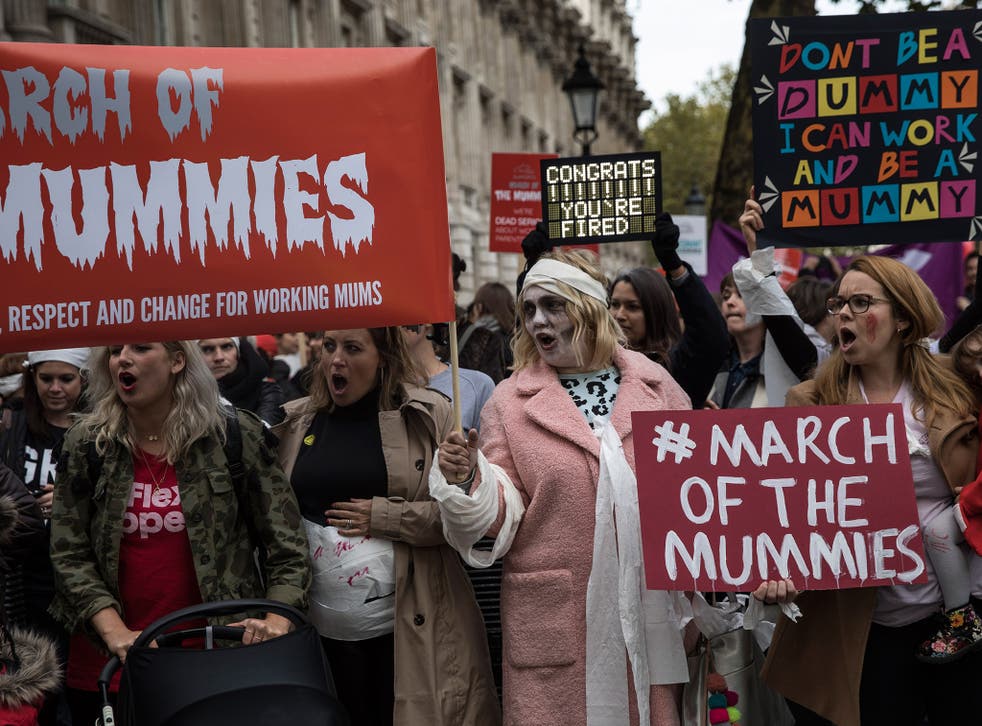 The World Economic Forum published its annual report on the gender gap today and – spoiler alert – it makes for deeply grim reading. If, as a UK citizen, you like to think of your country of residence as relatively progressive when it comes to values and ethics, then prepare to be floored.
Although Britain scraped into 15th spot overall – a fairly decent ranking in a list of 144 – it lagged behind G20 peers France and Germany and scored embarrassingly poorly in several crucial categories. The UK – a nation globally known for its elite universities and academic institutions steeped in centuries of history – ranked just 36th in terms of educational attainment. Its overall ranking in education was mainly damaged by coming a paltry 70th when examined for enrolment in primary education.
Although UK children are legally obliged to attend primary school, the report found that the average rate of male enrolment was very marginally higher than the average rate of female enrolment – enough to make Britain look, quite frankly, terrible on a scale of global comparison.
DJ Tony Blackburn 'baffled' by BBC gender pay gap
On economic participation and opportunity, Britain came 53rd, and that should come as no surprise to anyone who's read the news recently. A staggering 57 per cent of all work that UK women do is unpaid, which is almost double the 32 per cent that men do. Women also only earn a mean monthly salary that's 66 per cent that of their male counterparts'. And overall the UK ranked just 95th overall for estimated earned income.
We've spent months bemoaning the pay gap, aided most recently by case studies provided by the BBC, but if this week's report tells us anything new, it's that the more general gender divide won't be fixed by simply upping women's salaries.
By next April, UK firms employing at least 250 people legally have to disclose the difference between what they pay men and what they pay women at a given level. But they won't just be able to buy their way to equality on paper. Money can get you a lot, but the gender gap goes much further than that.
In fact, perhaps more clearly than ever, Thursday's report tells us that it starts in childhood. In order to make women and girls aware of their worth, we need to instil a sense of confidence in them – a belief that they can pursue whatever career, subject or passion they decide on, unencumbered by their gender.
Women at work around the world

Show all 25
They need to be taught that there's no such thing as a male subject or a female subject to study at university or school, much like there's no such thing as a man's job or woman's job. And currently, it looks like we might be doing a poor job of that.
The WEF shows that especially in areas like engineering, manufacturing, construction, and information technology, men dramatically outnumber their female counterparts at degree level. Far more men still study mathematical subjects too. Let's make sure that that's not a function of the attitudes society teaches us in early life.
Health, welfare and education degrees are still far more popular among UK women than men. So how can we be shocked that women still occupy the bulk of jobs in those professions – jobs that tend to be seen as worthy, but that also pay poorly, compared to careers in law, medicine, business administration and information technology?
Perhaps a first step is to create visible role models – another area where the UK has so far failed to impress. Yes, we have a female head of state, but what use is a woman at the top if men crowd out the ranks immediately below her? The WEF report ranks the UK just 38th in terms of women in parliament and 23rd in terms of ministerial positions.
Would you blame young girls for thinking that they can either be the Prime Minister or a school teacher, nurse or carer, but not a senior politician, business manager, law firm partner or computer programmer? Yes, the gender pay gap is despicable. Yes, we need to pay women more. But quick-fire salary increases will do nothing to combat a problem that has been festering in our society for so many decades.
Capitalism has taught us that we can easily pay our way out of most sticky situations. This one, however, is going to need some serious work.
Register for free to continue reading
Registration is a free and easy way to support our truly independent journalism
By registering, you will also enjoy limited access to Premium articles, exclusive newsletters, commenting, and virtual events with our leading journalists
Already have an account? sign in
Register for free to continue reading
Registration is a free and easy way to support our truly independent journalism
By registering, you will also enjoy limited access to Premium articles, exclusive newsletters, commenting, and virtual events with our leading journalists
Already have an account? sign in
Join our new commenting forum
Join thought-provoking conversations, follow other Independent readers and see their replies