What it's really like to work on a mental health ward
One patient with schizophrenia - whose mathematical genius was being eroded by medicine to treat his condition - taught me a tough lesson about recovery in psychiatric medicine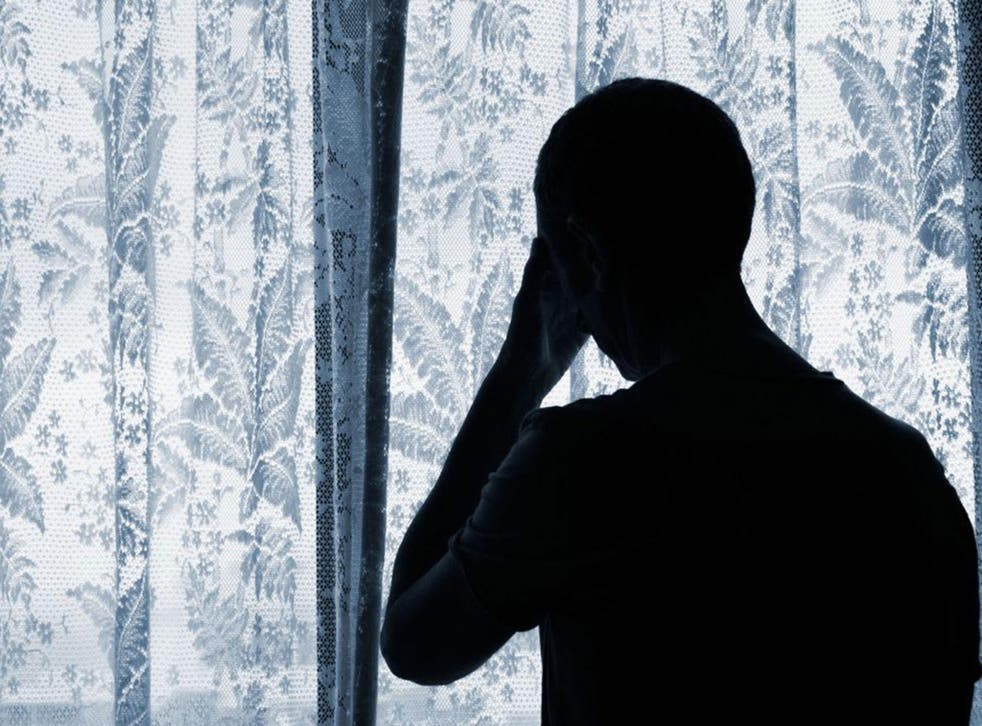 The room was exciting, vibrant and full of life. The bedside tables were heavily adorned with 'Get-Well-Soon' cards. Two children in the next bay were playing with the bed controls, much to the confusion of the bewildered elderly lady in the bed, and at the entrance another relative was popping in with fresh tulips. My auntie Lin was doing rather well; indeed if hospital gifts could cure pneumonia, she would be running the London Marathon tomorrow. One thing was for certain: this was not a psychiatric ward - and as a doctor working on one, I found myself acutely aware of what my own patients' bedside tables looked like.
Normally they are empty. They might have a well-intentioned card created in an occupational therapy group and decorated with glitter, or an empty pack of tobacco, but certainly none of this 'Get-Well-Soon' stuff.
It dawned on me that I had forgotten 'Get-Well-Soon' cards existed. In fact, the idea of 'getting well' eerily perplexed me. The concept of recovery is cataclysmically different in mental health, as there seems to be no tangible end point. Auntie Lin is better once the nurse takes out the nasal prongs and she passes the CRP test, with all parties happy they have seen enough objective evidence of recovery. In psychiatry, full recuperation is never clear, the definition of full cure is - like the organ in question - grey, and 'compromise,' that uncomfortable and accursed of notions, is the rather unsettling goal. No one can recognise what being 'well' is. Perhaps this ambiguity about recovery is why relatives don't bring flowers.
Simon was 34 and as close to John Nash - the brilliant American mathematician with schizophrenia - as you would find. His resemblance to the mental image one creates of a 'troubled' genius could not be more striking. His ignored hair, chequered unbuttoned shirts and unyielding expression of constant enquiry were enough to excite the ward staff into half-expecting him to find a cure for cancer while on escorted leave. And Simon was not just all bravado without substance; with a PhD in mathematics, he had the credentials on paper.
Since the golden days of university, Simon had never been able to hold down a stable job or long-term relationship. His life has centred round numeric theory which he applies to everything, from culinary decisions to his medical care. He was admitted to the psychiatric ward for a sixth time with relapse of mania, symptoms of racing thoughts and disinhibited behaviours. He had been threatening to members of the public to such a degree that he was detained under Section 2 of the Mental Health Act. His frustrations towards others at not understanding him had boiled over into occasional incensed outbursts. Refusing to take his medication, Simon was never going to make a full recovery. There would be no 'Get-Well' cards, no pat on the back and certainly no bouquets.
The racing thoughts Simon experienced were precious to him; they shaped him and had done so for 20 years. We implored him to take more tablets, even to have injections, but were rebuffed every time. Simon's mind was a machine, it was running just as he liked it, powering along faster and more ingeniously than ours. The occasional flying spark was causing no great harm.
I remember one particular day when he suddenly broke down on enquiry. Through the tears, he begged us not to 'slow' his thinking down – 'This is all I have, I need my mind' - even contemplating suicide if we persevered. It was here I knew that we had lost sight of what recovery is. Turning Simon into what our idea is of a functioning member of society is not recovery for him, and he had to shout so loudly for us to listen.
He lived in supported lodgings with unique views on medication, mental health and the wider world of which we were uneasy with. His father clearly loved him: he would visit the ward and proudly smile as Simon countered the professionals with a cacophony of dubious theories, but this was what he enjoyed; this was his world.
Independent living is not the promised land. There is no ideal way to exist determined by doctors, and as hard as it is for us to rescind control, we must. An agreement was finally reached, and Simon returned to his lodgings agreeing to take a smidgen of risperidone and engage with his support workers.
There was no triumphant cure here but compromise. And Simon did get well; this was his version of recovery. Perhaps if he had a few cards on his bedside table, we might have realised.
Sebastian Cook is a junior doctor in the south-west of England. He writes under a pseudonym, and this article originally appeared on the BMA website
Register for free to continue reading
Registration is a free and easy way to support our truly independent journalism
By registering, you will also enjoy limited access to Premium articles, exclusive newsletters, commenting, and virtual events with our leading journalists
Already have an account? sign in
Register for free to continue reading
Registration is a free and easy way to support our truly independent journalism
By registering, you will also enjoy limited access to Premium articles, exclusive newsletters, commenting, and virtual events with our leading journalists
Already have an account? sign in
Join our new commenting forum
Join thought-provoking conversations, follow other Independent readers and see their replies