What Luke Shaw's defensive response to gay rumours says about football's homophobia problem
According to research, seven in ten fans have heard homophobic abuse on the football terraces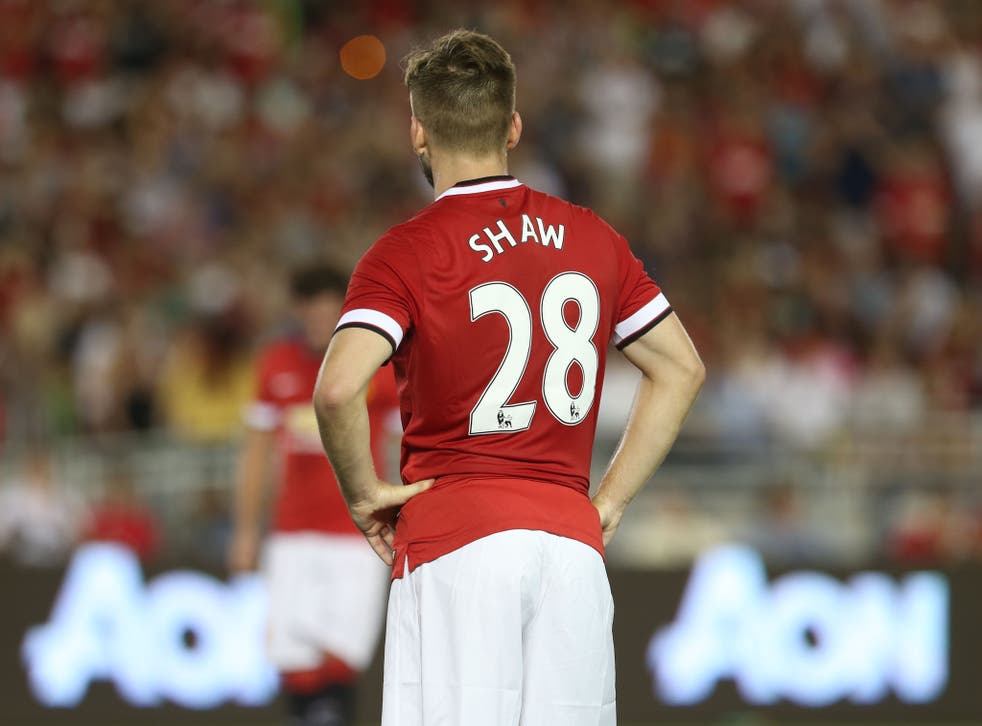 Breaking news! Two men might be gay. This would never normally make headlines. Except the two men in question are professional footballers, and until now there have been no openly gay Premier League footballers in Britain.
The speculation begins. Who could it possibly be?
And then today, one footballer comes forward and says categorically "it's not me". Thanks for the clarification Luke Shaw; thanks for letting the world know that one of the people the papers are talking about definitely isn't you.
But why did you have to clarify? And why is it headline news that two footballers are gay?
Neither of these things would have happened if we lived in a world where people were accepted without exception. But unfortunately, we don't, and we're still a long way from a world where all people can live freely and be themselves, regardless of their sexual orientation or gender identity.
Many people still feel that they have to hide their sexuality in order to fit in, and one of those places where lesbian, gay, bi and trans people really struggle to be themselves is in sports.
We know from our research that homophobia, biphobia and transphobia remain a big problem in sport. Seven in ten fans have heard homophobic abuse on the football terraces and shockingly 60 per cent of gay and bi men, and 40 per cent of lesbian and bi women, expect to experience discrimination if they were to take part in a team sport.
One thing is very clear. Attitudes need to change in sport before people feel free to be themselves, both on and off the pitch.
LGBT+ rights around the globe

Show all 9
One way to help create change is to have more visible lesbian, gay, bi and trans role models in sport. Role models are important because when you see someone like you that's successful, happy and just happens to be openly gay, bi, or trans, it's inspiring, and it brings hope.
We've recently seen increasing number of high profile LGBT sports people come out, but football has notably lagged behind. Visibility helps to break down stereotypes that have been perpetuated around sexual orientation, sports and gender norms.
To have two openly gay footballers in the Premier League would send a powerful message. It says – "we are who we are and we love who we love". It says – "this is a place where we can be ourselves, and so can you".
We'd hope that if these players do decide to be open about their sexual orientation, this will lead to more people – including players at all levels and fans, feeling comfortable to do the same. We'd hope that it will help to change attitudes. We'd hope that it will encourage fans and other players to stand up. And we'd hope that players like Luke Shaw would no longer feel the need to clarify who they are and who they are not.
Ruth Hunt is Chief Executive of Stonewall
To find out more about Stonewall's Rainbow Laces campaign to combat homophobia, biphobia and transphobia in sport, go to: http://www.stonewall.org.uk/our-work/campaigns/rainbow-laces
Join our new commenting forum
Join thought-provoking conversations, follow other Independent readers and see their replies