When Corbyn and McDonnell can't even make Osborne's U-turn work for them, you know they've let their staunchest supporters down
It's starting to look like the people closest to Labour's leader are fatally erratic and shambolic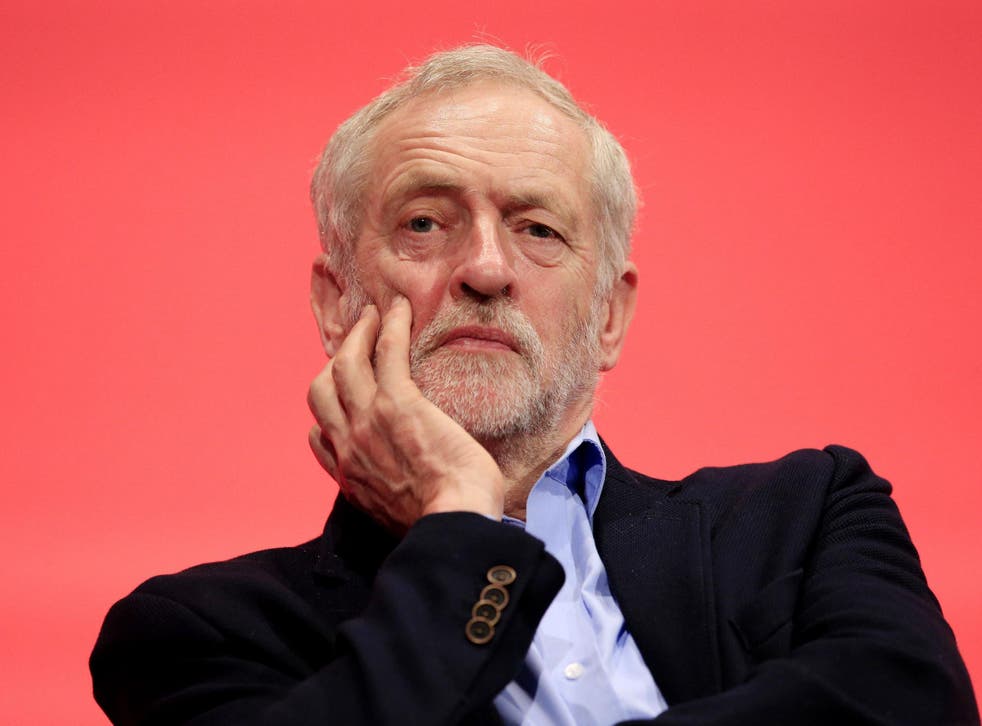 The Autumn Statement was a very strange affair. It felt similar to when a mother tells their child that they couldn't possibly have chocolate before their dinner, but then said mother suddenly does a massive U-turn and passes them a huge bar of Dairy Milk, free of charge.
This was a moment where the Conservatives and Osborne truly grounded themselves in the centre. It was a statement of lenience, and of harsh rebuke to the Labour Party (if I recall correctly, Andy Burnham looked as though he had just received a smack in the face – something that should not be forgotten too quickly, considering what he'd apparently wanted all along had just come to pass).
Of course there were some awful parts of the Statement, which I shan't go into too much detail over. Tampon tax paying for women's charities sent me almost loopy (anyone who has ever read any of my previous pieces will surely understand why I was threatening to throw tampons at Osborne as he left) and bursaries being replaced with loans for nurses was a travesty – but then John McDonnell's horrific response managed to overshadow them all.
Mao. Why Mao? Of all of the people to quote in Parliament, why would he choose to utilise a quote from a man who slaughtered tens of millions of his own people? McDonnell pointed out later that it was a reference to the trade deals occurring between the UK and China, but if the same deals were happening with Germany, would he start prophesising from Mein Kampf, emanating the solemn words of the Fuhrer, to prove his point? Jokes about genocide don't get that many laughs nowadays.
It was an ill-conceived move, and one that will not be forgotten easily by the public or politicians. Of course the hard left of the Labour party and its loyal supporters quickly ushered up the trend #IStandByCorbyn, showing their solidarity and pointing out that the Corbyn-McDonnell movement has engaged many disillusioned people back into politics.
Yes, Corbyn has indeed engaged many people back into politics, which is wonderful - but is this what they want to be engaging with? A mere week ago, their Chancellor came under fire for apparently signing a letter calling for MI5 and the police to be disbanded earlier this year – and now he's quoting murderous communists in parliamentary discussion. Hot on the heels of Corbyn's political advisor Andrew Fisher being disciplined for tweeting that Croydon South should opt for "class war" rather than the Labour candidate Emily Benn, it's starting to look like the people closest to Labour's leader are fatally erratic and shambolic.
No wonder Cameron and Osborne looked like a pair of tittering school-boys during PMQs: McDonnell's tactics are genuinely laughable - and instead of crafting a viable alternative, he is playing right into the hands of the Tories.
Of course the speech was a difficult first show, but it was also a definitive display of how Labour needs to pull itself together. Do they wish to continue with this charade with McDonnell and Corbyn at the helm, and watch the electoral polls plummet month by month - or do they wish to actually form an educated opposition that fights for the causes that they so clearly and vehemently believe in?
Currently, Corbyn and McDonnell are failing even their most hardened supporters. Yes, they have engaged many, and yes many more are now getting involved – but now that the numbers have been bolstered, the time is ripe for action rather than aimless procrastination. Climate change over defence? Chairman Mao over common sense? Disaster.
Register for free to continue reading
Registration is a free and easy way to support our truly independent journalism
By registering, you will also enjoy limited access to Premium articles, exclusive newsletters, commenting, and virtual events with our leading journalists
Already have an account? sign in
Register for free to continue reading
Registration is a free and easy way to support our truly independent journalism
By registering, you will also enjoy limited access to Premium articles, exclusive newsletters, commenting, and virtual events with our leading journalists
Already have an account? sign in
Join our new commenting forum
Join thought-provoking conversations, follow other Independent readers and see their replies