When Tesco refused to serve me because of my self-harm scars, I was devastated - but it's society's fault, not theirs
In the hospital I work in now, the policy is 'bare below the elbows', which means I have to have my arm on show - but again, I make up excuses, because I know that not everybody is comfortable with the idea of openly talking about mental health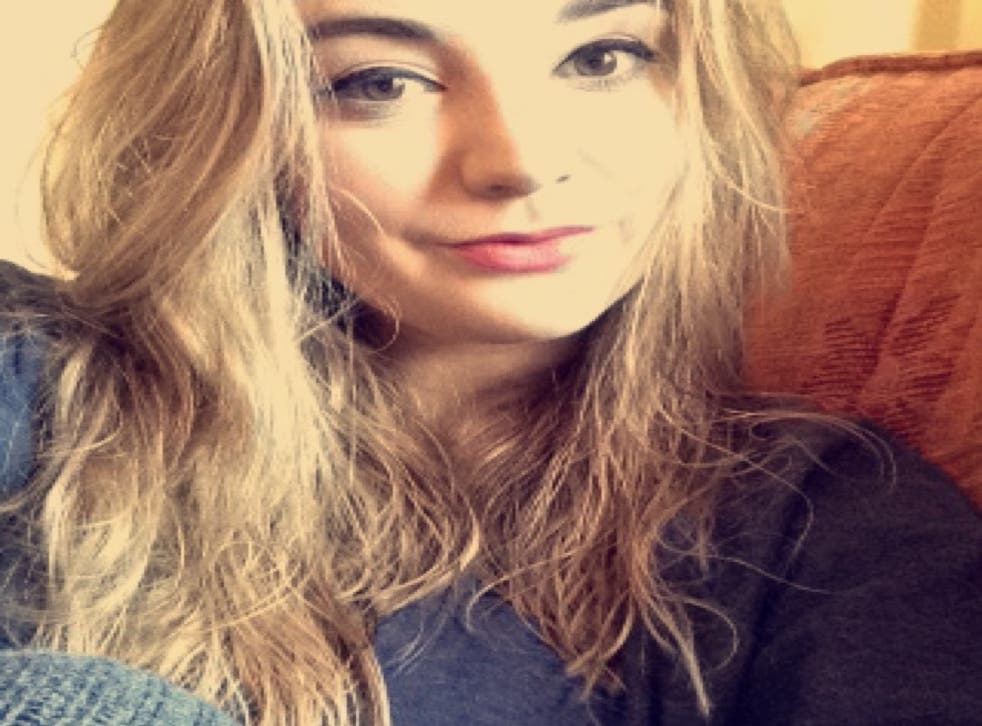 It has taken me over six months of therapy to finally feel comfortable in myself, and to have the confidence to not worry about covering my arms – which have self-harm scars on them - in public. To have this confidence diminished while buying a birthday present is the last thing I expected.
I was visiting the Tesco store in Fulbourn to purchase a bottle of champagne and birthday card for my friend's birthday this week, when I seemingly had my mental capacity judged. I had shown my ID to prove my age, so was extremely confused when the member of staff said, "I'm not allowed to serve you with those scars on your arm."
She informed me that it was "Tesco policy", so she would have to call over the supervisor. In front of a queue of about three people, I was left standing to the side while she enquired to the supervisor in a loud voice, for what felt like everybody to hear, about what she should do.
The supervisor said to serve me anyway, but didn't apologise to me. I went home and after speaking to a member of staff online, I was informed that this was not in fact a policy of theirs at all, so I went back to the store with the transcript from that online conversation to complain to the manager.
I was told that the manager wasn't available to talk to, but the next day I was sent some flowers by way of apology and invited to talk with her in-store.
This situation won't stop me shopping in Tesco, nor do I want the member of staff involved to be reprimanded; it could have happened in any store, anywhere in the country. I am sure that the member of staff didn't mean to discriminate, and potentially thought she was helping me, or even preventing a suicide attempt.
But at the end of the day, after fighting my illness for so long, I shouldn't have to be ashamed or feel judged every time I have my arms on show.
I was shocked and overwhelmed by the positive responses I received when I initially posted on Tesco's Facebook wall. There was so much understanding, and people started sharing their stories, which I think is the most vital way to squash the stigma with mental health.
There were, of course, plenty of people who had unhelpful opinions, turning up to comment that self-harm is "attention-seeking", and that I should cover my arms so other people don't have to see the scars.
I have worked in schools, and now work as a healthcare assistant; in the schools, I would always cover my arms, because I personally would hate to think that I made children believe self-harm is the right way to deal with the pain you feel on the inside.
In the hospital I work in now, the policy is 'bare below the elbows', which means I have to have my arm on show - but again, I make up excuses, because I know that not everybody is comfortable with the idea of openly talking about mental health.
This is what needs to change. People find it uncomfortable to face the reality of mental health issues, but talking is the only way to stop this kind of judgement and discrimination happening again. The more people who know about 'the unknown' the better.
This is not a one off issue; mental health discrimination happens daily. It's the snide remarks, the judgemental looks, the dismissal from a job with a petty excuse given, and the refusal of goods and services.
Simply put, the demons I fought in my past shouldn't be the first thing people bring up when I go about my day-to-day life – and only open dialogue can prevent that.
Register for free to continue reading
Registration is a free and easy way to support our truly independent journalism
By registering, you will also enjoy limited access to Premium articles, exclusive newsletters, commenting, and virtual events with our leading journalists
Already have an account? sign in
Join our new commenting forum
Join thought-provoking conversations, follow other Independent readers and see their replies