Where is our sympathy for the 13-year-old boy who reportedly impregnated his teacher? He's a victim, not a joke
If true, the story is one of child grooming and abuse whereby a vulnerable and impressionable child has been exploited in the worst possible way. Yet response to the case has been to view it as titillating entertainment in which a teenage boy is to be congratulated for fulfilling a pornographic fantasy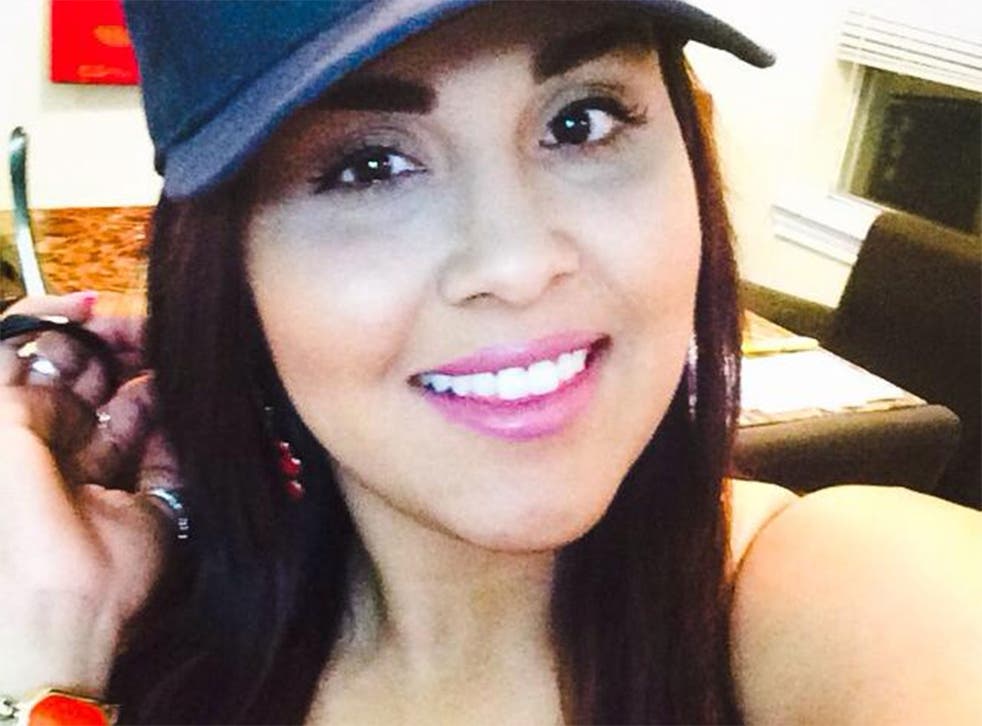 This week, one story in particular has mesmerised the press. It has all the hallmarks of an attention-grabbing scandal, the sort tabloid editors dream of: beginning with sex, and ending in a drawn-out police chase. It has been splashed across papers and social media for readers' entertainment with salacious sexual details and the usual gratuitous run of a young woman's selfies. But the allegations that a 24-year-old Texas teacher had a sexual relationship with a 13-year-old pupil - and became pregnant with his child - should be about more than casual gossip. Furthermore, the reaction reveals much about how sexist stereotypes mean male victims of sexual abuse are failed by society.
It is alleged that school teacher Alexandria Vera began a sexual relationship with a 13-year-old boy who is a pupil at her school. Their alleged relationship was reportedly well-known and publicly displayed at the school and in the wider community, with the boy introducing her to his parents who then allowed him to sleep over at the teacher's house on the condition she drop him off at school the following morning.
The boy's classmates have reportedly said they witnessed sexualised behaviour between the pair in school corridors and classrooms. Vera reportedly became pregnant and local child protection authorities were called, after which a police warrant for her arrest on charges of 'prolonged sexual abuse' was issued. Following an attempt to go on the run, she is alleged to have finally handed herself into authorities.
If true, the story is one of child grooming and abuse whereby a vulnerable and impressionable child has been exploited in the worst possible way. Yet response to the case has been to view it as titillating entertainment in which a teenage boy is to be congratulated for fulfilling a pornographic fantasy.
The allegations have been presented alongside a damaging stereotypical viewpoint that all teenage boys must always be 'up for it' and constantly seeking sex, to the extent that their capacity to consent is considered unimportant. By relying on blunt prejudices about teenage boys in this way, we dehumanise them and excuse serious sexual abuse as something they should be grateful for or enjoy.
The alleged victim has been congratulated and praised online for 'pulling' his teacher in comment sections and across social media sites, as part of a discourse which assumes he achieved something and was active in seeking out sex. Consent is considered irrelevant amid a toxic masculinity which reduces boys to horny caricatures who ought to be ecstatic when they 'achieve' sex, even when that sex is actually abuse.
The response to the case this week has been a bitter reminder, if it were needed, that gendered stereotypes in our society are tied inextricably in with harmful ideas about sex and consent. While sexual violence is overwhelmingly an issue which affects women and girls, and gendered stereotypes most often fuel rape myths about female victims, this case shows such stereotypes also fail male victims of abuse.
Just as harmful gender stereotypes often wrongly present female victims of abuse as somehow being to blame for crimes done to them because their behaviour or clothing is seen as 'provocative', it is damaging victim-blaming to suggest that young boys are complicit agents in sexual abuse enacted against them by women because they must always want it and enjoy it - simply because they are teenage boys.