Why didn't the government save Tata Steel when it rescued RBS - and what do we do about China? There is an answer
We should be asking questions after so many face job losses - and if the Government is smart about it, many will realise what needs to be done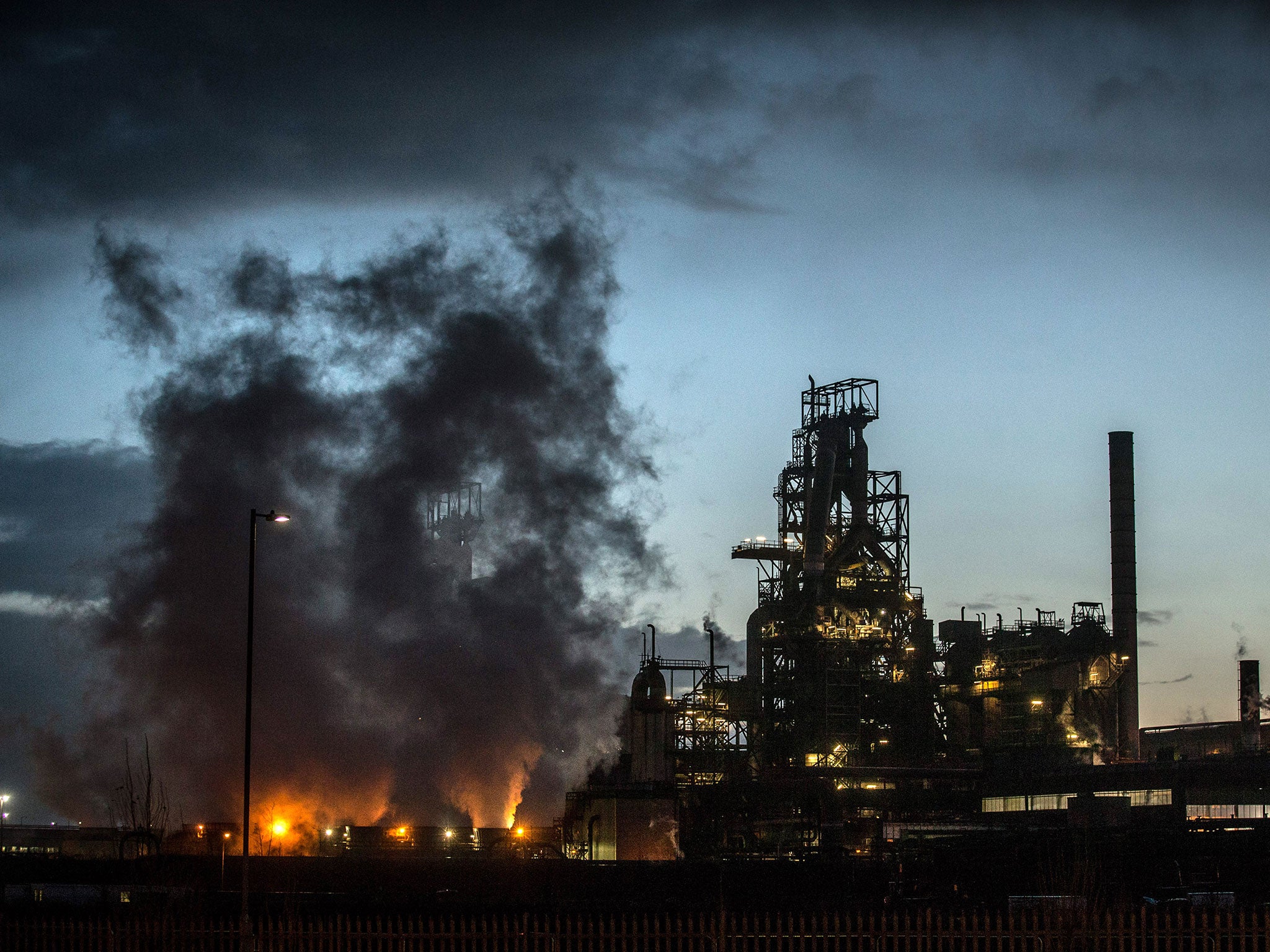 When Tata Steel took over Corus Group in 2007 for £6.2bn, it became the fifth largest steelmaker in the world. It was its largest ever purchase and, following the takeover of Arcelor by Mittal Steel a year earlier, seemed to cement India as the new global powerhouse in heavy industry.
Sadly it has not turned out like that. While the immediate trigger behind Tata putting its steel business up for sale has been the sudden worsening of steel prices in Europe – a reaction to a surge in cheap imports from China – there are underlying pressures that heavy industry faces throughout the so-called advanced world.
There are at least three serious questions to be asked here. One is: what on earth do we do about China? Another: how do we reconcile visions of a clean "carbon-free" economy with the reality that we need the output of steel, power, cement and all the other heavy industries? And third, how can government wisely help to manage great socio-economic shifts such as this?
The first will be the dominant economic issue for the next 30 years, as China passes the US as the world's largest economy sometime between 2025 and 2045.
It is already the world largest producer of steel, and already penetrates every aspect of our daily lives. (This column is written on a Lenovo laptop and I am wearing Chinese socks.)
So it is not just a question of stopping dumping cheap steel on Europe; it is a question of using the entirety of the West's technical and economic clout to maintain a fair and balanced relationship with the new superpower for the long term.
If global trade is not seen to be beneficial to all parties, then it falters and global growth suffers with it. We need a deal with China on steel imports to Europe.
But Tata's problems are not just the result of Chinese imports. Part of the difficulty Tata has faced has come from British energy policy, in particular the burden of cutting carbon emissions.
We made that decision as part of a European energy objective with honourable intentions. Whether we handled the detail right is another matter, for both the scale of the subsidies for renewables and our nuclear power policy have turned out pretty catastrophically.
But the law of unintended consequences has had a specific impact on the steel industry: by forcing up energy prices, we helped make it uncompetitive. You can then offset one policy with another, in the case by subsidies for large energy users, as Germany did and we followed.
But the overall effect has been to damage heavy industry. Tata Steel has done what it can but, had it had Chinese energy prices instead of British prices, it would have been better able to fight off cheap imports.
Further, if the effect of UK energy policy is to shift production of steel to less energy-efficient Chinese producers, it does nothing to cut global carbon emissions. This is a huge issue, and one that goes far beyond the pressure on Tata Steel. But it does show up the inadequacies of European energy policy in the past, and our own response to it.
And the role of government now? Government has to manage great economic changes, not just because voters demand that they try, but because only they are big enough to do so. It is wholly reasonable to ask that if they can rescue a bank, why can they not also rescue a steel-works?
The best answer to that is to observe just how tough it has been to rescue Royal Bank of Scotland. That this will end up taking more than a decade; will mean more than half the enterprise being sold off or shut down; and will probably still end up costing taxpayer some billions. And that is in an industry where there no cheap imports.
Now, RBS was appallingly managed whereas Tata Steel has been broadly well-managed, but that in a way makes things harder for anyone seeking to take it over. There is less scope to put things right.
What governments can do is to take on risks that the private sector is unable to do. Governments, at least of large developed countries, are bigger. So there may well be a transitional role here for government to step in.
But the crucial role will help communities manage their way through what will inevitably be a wrenching change. If you look at the structure of our economy now – the way we work, the places we work in – it is utterly different from that of the 1950s and 1960s when steelmaking in Britain was at its peak. But then the economy of the 1950s was utterly different from that of, say, the 1890s.
The economy of Britain in 2070, another couple of generations, will be utterly different again. Government can nudge us through change, by improving education and infrastructure, by creating conditions where business can grow, and by buffering the effects of disruption. And that is what we ask of government now.
Join our commenting forum
Join thought-provoking conversations, follow other Independent readers and see their replies