Why do we respond differently to Lahore and Ankara than we do to Brussels? It's not about racism - it's about fear
Isn't a triple suicide-bombing in the capital of Belgium more surprising than a terrorist attack in Turkey? Not more appalling, not more deadly, not more grotesque; but more unexpected and unpredictable? Surely it is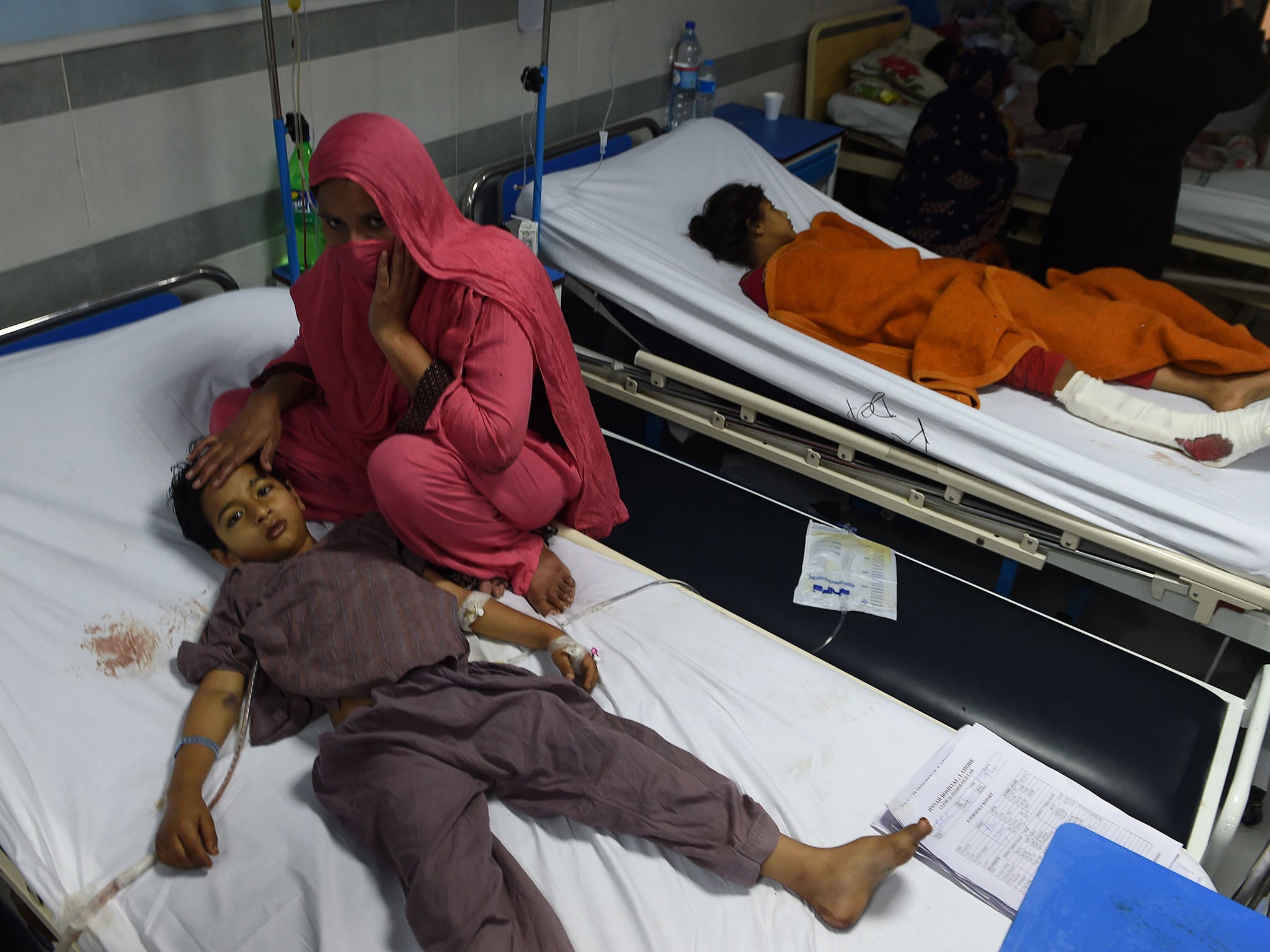 Last week I answered my phone to an angry man. Why, he demanded to know, had the media devoted so many more column inches to the terrorist outrages in Brussels than to those which had been visited on Ankara and Istanbul in the week before?
He was not alone in comparing responses to the atrocities in these two countries. Others have looked beyond the media to consider more broadly the seemingly differing public reaction to bombs in Belgium and attacks in Turkey. Some have concluded that there is a fundamentally racist narrative at play: we value white European lives more than those of dark-skinned people beyond Europe's borders. They may think that coverage of yesterday's bombing in Pakistan adds grist to the mill.
Insofar as The Independent is concerned, the recent acts of terrorism in Turkey were far from ignored. After the car bombing of 13 March in Ankara we published numerous pieces reporting and analysing the attack. Yet it is true to say that our coverage of the airport and metro explosions in the Belgian capital last week was more extensive. In part that reflects practical considerations – physical access to Brussels is about as easy as it gets, for instance.
But it also reflects the greater level of shock at the atrocity in Belgium among people in this country. The question remains, then, whether that increased feeling of horror is motivated by some sort of conscious or unconscious racism: and if it is, is the media pandering to and perpetuating a Euro-centric, xenophobic attitude by the weight of its reporting?
To conclude in the affirmative feels simplistic. It ignores the fact that for most British people hearing about the outrage in Brussels the immediate point of comparison is not Ankara but London, or other major cities here. The Belgian capital is, after all, in many ways similar to London. It is a city that many Brits have visited; it is close by (two hours on the train); it is home to the European Commission and all the accompanying security; it has no borders with conflict countries. In short, it is a place we recognise.
Terrorist attacks you might not have heard of
The greater focus on Brussels than Ankara, then, is not about race or religion but fear. People in this country are appalled by terror attacks in Turkey (or Pakistan or Mali or Burkina Faso); but are much more likely to be scared by what they see in a familiar-feeling western capital – if it can happen there, it can happen here. The solidarity shown in the aftermath of massacres in France and Belgium is as much a coping mechanism to deal with this fear as it is a simple expression of sympathy for the loss of strangers' lives.
But if this is so, shouldn't the media challenge such psychological stasis? Up to a point perhaps, and it is important to consider whether our coverage of any tragedy – any story for that matter – is proportionate. But then, isn't a triple suicide-bombing in the capital of Belgium more surprising than a terrorist attack in Turkey? Not more appalling, not more deadly, not more grotesque; but more unexpected and unpredictable? Surely it is. And does it not pose questions for our own security agencies that killings in Turkey, or Iraq, or Nigeria or Mali do not? It certainly seems likely.
Therefore, if last week's attacks in Brussels received more coverage across the British-based media than acts of terrorism elsewhere it is for rational reasons. That isn't to say that some people individually are not motivated by a xenophobic instinct. But equally it is absurd to infer that anyone who writes or reads or says more about Brussels or Paris than Ankara or Lahore is either racist or doesn't care about Turkey's and Pakistan's tragic dead.
Join our commenting forum
Join thought-provoking conversations, follow other Independent readers and see their replies