Why Kazakhstan holds the keys to the global economy
The central Asian country is an industrial powerhouse and future mediator between east and west. Western investors should stop seeing it as Russia's back yard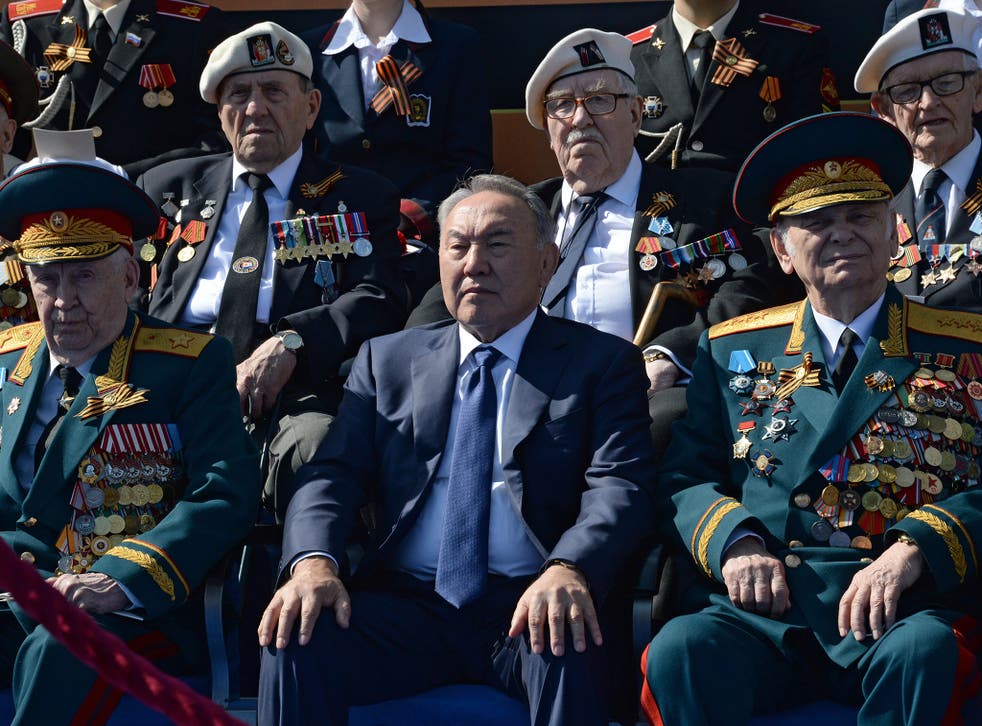 The West, it seems, is rethinking its strategy towards competing superpowers. Russia, having challenged the current international political order, now faces sanctions. China, the greatest rising economic counterweight, has been marginalised by the Trans-Pacific Partnership (TPP), which ensures US dominance in the Pacific. Still absent in the Western agenda, however, is a concentration on promising growth spots. Step forward Kazakhstan.
For years, Russia and China were assumed to be the dominant powers in "Eurasia". Moscow proclaims it a zone of vital interest, while Beijing offers the region showstopping infrastructural projects. Russia appeals to a shared past; China seduces it with hopes for a wealthier future. It's easy to see, therefore, how the coming decades could become a period of Sino-Russian competition for the territories of former-Soviet Central Asia.
Stuck between these two great powers, the Kazakhs would do well to seek a third way. Europe and the United States can help the Kazakhs break free from the ties of history and move toward a freer, more independent future. Several years ago, respected American scholar Parag Khanna described a "second world" comprised of states that – unlike global superpowers like China, USA and Europe – cannot set the rules, but can hold the balance of power between major players.
Kazakhstan's economic success and foreign policy clout are, in most cases, underestimated, while its dependence on Russia highly exaggerated. Yes, it's a resource economy – but among post-Soviet countries it's by far the most successful. Between 1990 and 2014, Kazhak oil and natural gas extraction tripled while Russia's flat-lined. Uranium production increased 15-fold. Non-ferrous metals production more than doubled. Growth is driven by private companies, which account for 60.2 per cent of oil extraction and 53.2 per cent in uranium production.
National Bank chief Kairat Kelimbetov recently said Kazakhstan now looks like "another Singapore in Central Asia, the most competitive economy among all post-Soviet nations". He is right. The country is developing along the classical "roads" of industrial modernization, investing heavily in infrastructure (from 2013-14, 3300km of roads and 1400km of railways were built, compared to Russia's 1100km and 170km); improving the quality of administrative personnel and public servants (programmes of training in Western universities were implemented in 1993); building free economic zones and developing a global financial centre in Astana. Of course, a young country sandwiched between two regional superpowers cannot feel absolutely free. But the government in Astana tries hard to conduct foreign policy in a multi-lateral way, signing up to international bodies like the Organization for Security and Co-operation in Europe (OSCE), and the Shanghai Cooperation Organisation (SCO).
The economic competition for Kazakh resources is growing. In recent years Moscow policy-makers have cottoned on to a heightening of Chinese influence in the country. By the end of 2014, China had vastly outstripped Russian investment in the country, while 12 per cent of Kazakh oil was shipped to China via a jointly owned Kazakh-Chinese pipeline.
But what the country desperately needs is not so much further development of its natural resource sector, but the complex industrialization that could make it a regional leader. For this, it lacks both capital and technology – and Russia nor China wish to provide Astana with either. Step up Europe and the United States. Western powers should stop viewing Kazakhstan as Russia's back yard and start engaging economically with the Central Asian nation.
Three issues look especially important:
Firstly, major Western investment could open a new chapter in the Central Asian history, making the region more self-sufficient rather than relying on an interplay of competing outside forces. And there are all the conditions for that in Kazakhstan: profit tax in the country is as low as 15 per cent, VAT stays at 12 per cent, and income tax is lower than in Russia. The overall tax burden is estimated to be around 27 per cent – slightly higher than in the US or Turkey, but significantly lower than in most post-Soviet states.
Secondly, a surge in Kazakhstan's industrial capacity could result from its position as the second-largest member of Russia-inspired Customs union (which may evolve further into the Eurasian union). Under such a regime, foreign companies get an enhanced, if not free, access to a vast Russian market while escaping complications associated with sanctions imposed on the Russian Federation after its recent Crimean adventure. If, as is expected, Kazakhstan becomes a World Trade Organisation (WTO) member by the end of this year, this will make it an even more appealing candidate as an industrial base in central Eurasia.
Thirdly, Kazakhstan is a potential bridge to the vulnerable regions of southern Asia. With western help, the Kazakhs can improve their banking system, access international capital markets and transform its capital city into an international financial centre like Doha or Dubai. Kazakhstan would be an economic beacon – for post-Soviet states, but also for Pakistan, Iran and beyond. No country is better placed to act as a financial mediator between Islamic states and other nations within the Eurasian Economic Union.
The development of a new "Silk road" may also improve the economic fortunes of Kazakhstan, especially if it binds not only China, Kazakhstan and Russia, but turns south, either via Turkmenistan and Iran or through the Caspian Sea into Azerbaijan and/or Georgia. The country looks like a natural connection point for regional economic activity, and those who direct their efforts into realising this potential may reap huge rewards.
Of course, Kazakhstan cannot currently be considered a westernized democracy. But at a time when even a poor country can morph, in the blink of an eye, into an industrialised one, what really matters is not whether a state is westernized, but whether it wants to westernize. More than any other country in the post-Soviet space, Kazakhstan has the will to change. The EU and US should be taking note.
Vladislav INOZEMTSEV, Ph.D. (Econ.) is Senior Visiting Fellow with the Center for Strategic and International StudiesinWashington (DC) and Professor at the HigherSchool of Economics in Moscow
Register for free to continue reading
Registration is a free and easy way to support our truly independent journalism
By registering, you will also enjoy limited access to Premium articles, exclusive newsletters, commenting, and virtual events with our leading journalists
Already have an account? sign in
Join our new commenting forum
Join thought-provoking conversations, follow other Independent readers and see their replies