Why mental health first aid should be taught in every school - to the pupils and the teachers
Of £250m a year originally budgeted for 'children and young people's mental health', there has been a £77m underspend this year. These figures highlight the gulf between what Conservative Ministers promise on mental health, and what they actually do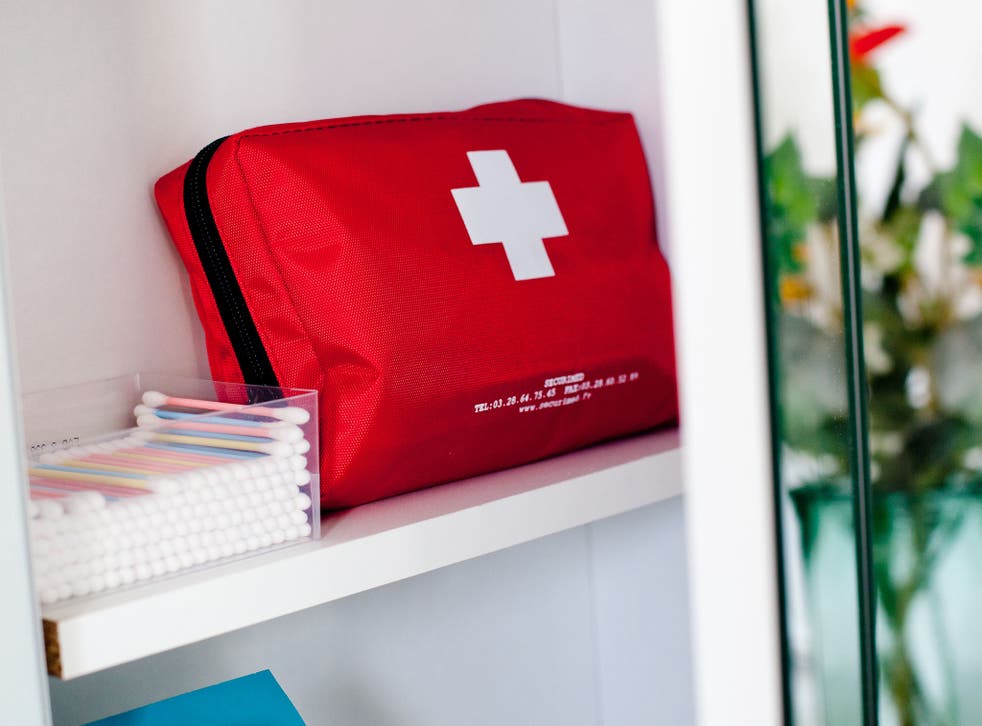 Three children in every classroom have a diagnosable mental health condition. Over the past two years, we have seen a 70 per cent increase in the number of reported cases of self-harm in British 10 to 14 year-olds. There has been a staggering 106 per cent increase in the number of children and young people presenting at A & E with a psychiatric condition since 2009. This much is clear: we are in the midst of a crisis regarding the mental health of our children.
Schools and teachers have consistently reported the scale of the problem in recent years, but recently they have also voiced just how ill-equipped they feel to deal with the increasingly-complex mental health issues in their respective institutions.
Just last week, a survey carried out by the National Association of Head Teachers (NAHT) found that almost 90 per cent of staff have had to provide "more support" for pupils suffering from mental illness over the past two years, despite the fact that three-quarters of school leaders feel they lack the resources to meet the mental health needs of their pupils.
Reasons cited for this include a lack of training, financial constraints and the absence of support from professional NHS services.
Children and young people's mental health services have been chronically underfunded for decades, but one key one reason for the increased pressure on schools has been continual cuts to local authority budgets since 2010. These have resulted in fewer community-based 'early intervention' and low-level mental health services available to offer their support and expertise; a shocking 43 per cent of school leaders interviewed in the NAHT survey said they had been finding it harder to access services for pupils with mental illness due to specialist child and adolescent mental health services (CAMHS) becoming completely overwhelmed.
This has left schools themselves with the job of providing access to professional mental health services. However, there is a huge gap in this provision: 64 per cent of schools do not have access to a counsellor on-site, and three-quarters of these said that the most common barrier was financial.
This information emerged just as an investigation by the Labour Party revealed that, of £250m a year originally budgeted for 'children and young people's mental health', there has been a £77m underspend this year. These figures highlight the gulf between what Conservative Ministers promise on mental health, and what they actually do.
The NAHT survey further reported that only 9 per cent of staff felt they had been given enough training to help them spot the signs of mental illness in pupils, whilst 45 per cent said that training had been inadequate and 32 per cent said they had received no training at all.
Most teachers know the basics of physical first aid, but they have no first aid box to turn to when a child might be in serious distress. As they openly admit, they are simply not equipped to meet the challenge of the rising tide of mental illness sweeping through our young people. They need help.
It's clearly vital that mental health first aid becomes a part of every teacher's training, enabling them to actively support the emotional needs of young people and act on any concerns they might have instead of shying away for fear of saying the wrong thing.
In order to make a lasting difference, support for children with existing mental illness has to form a part of a wider education and open discussion about how to promote emotional resilience. If we are to tackle this current mental health crisis, young people need to be equipped with the skills to foster their own mental well-being, the tools with which to best assist peers who are struggling, and the information to recognise symptoms of mental illness both in themselves and those around them.
For it to make any sort of impact at all, this has to come from within the school curriculum; schools have the unique ability to reach the widest possible range of young people and it is imperative that this is utilised. Many adults with lifetime mental health issues can trace the symptoms back to childhood. Thus, making mental health education a compulsory part of the PSHE curriculum could give schools the chance to stop mental illness before it even starts.
As Children's Mental Health week gets underway, the government must pledge to come together to help England's young people by providing schools and teachers with adequate funding and expertise. Allowing the mental health of children and young people to deteriorate any further can only lead to disaster.
Register for free to continue reading
Registration is a free and easy way to support our truly independent journalism
By registering, you will also enjoy limited access to Premium articles, exclusive newsletters, commenting, and virtual events with our leading journalists
Already have an account? sign in
Register for free to continue reading
Registration is a free and easy way to support our truly independent journalism
By registering, you will also enjoy limited access to Premium articles, exclusive newsletters, commenting, and virtual events with our leading journalists
Already have an account? sign in
Join our new commenting forum
Join thought-provoking conversations, follow other Independent readers and see their replies