Why the British media is responsible for the rise in Islamophobia in Britain
Less than 0.5 per cent of journalists in the UK are Muslim. No wonders so many misleading stories make the cut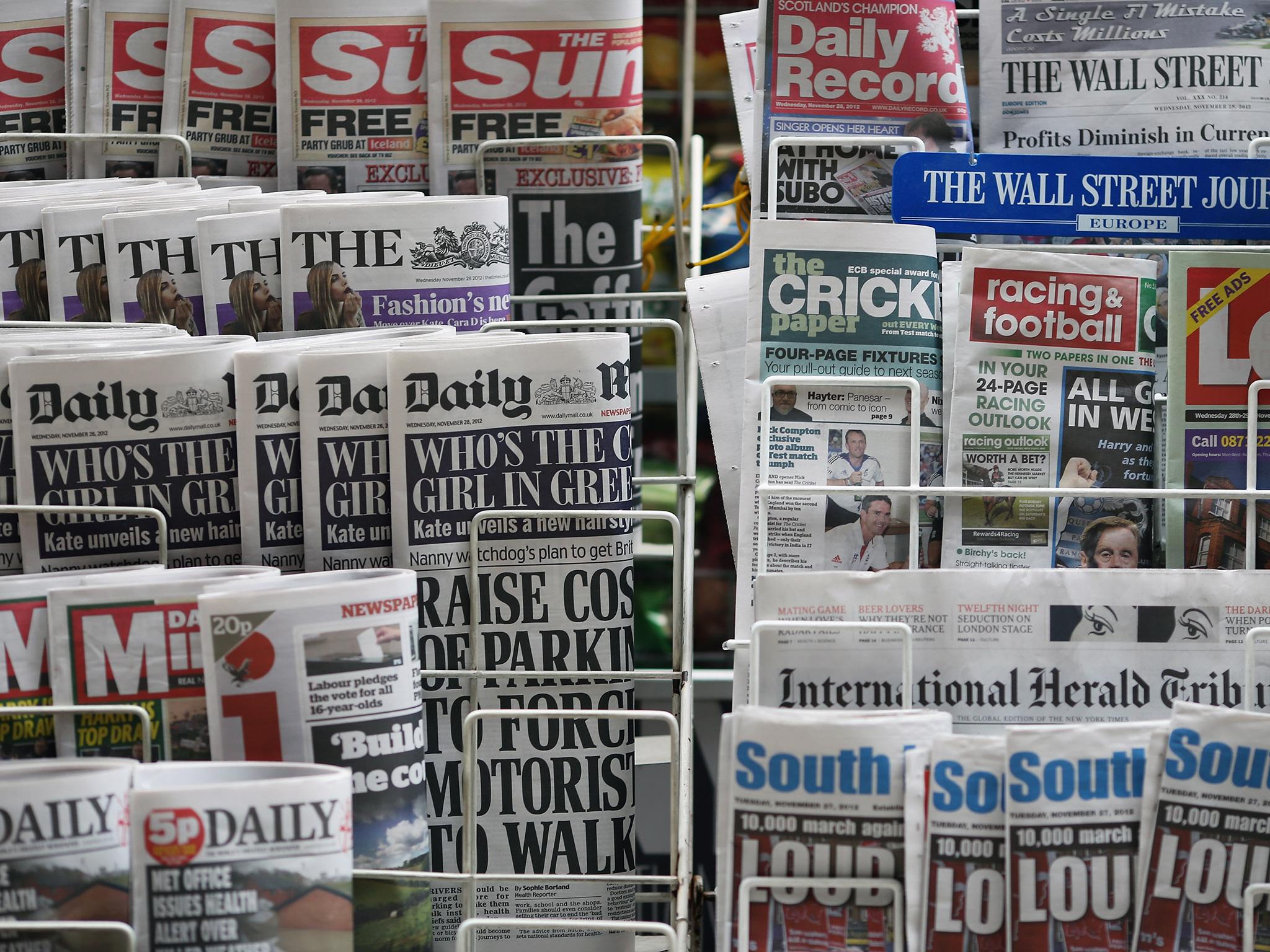 Once again, a newspaper's integrity has been found wanting as the press regulator, IPSO, judged the Daily Star Sunday's headline, "UK mosques fundraising for terror", to be "significantly misleading" following a complaint lodged by myself. The paper clarified its error on page 2, noting that UK mosques were actually "not involved in any way". This came just a week after The Sun was forced to acknowledge that its headline "1 in 5 Brit Muslims' sympathy for jihadis" was similarly misleading.
Such inaccuracies are not restricted to the tabloid press. The Times, for example, claimed Muslims were "silent on terror". This allegation has since been unequivocally rebuffed not only by Home Secretary Theresa May but also by senior counter-terror officers such as Neil Basu and Scotland Yard's former anti-terror chief Richard Walton.
It's not just misleading stories which are the problem - we also consistently see articles conflating the faith of Islam with criminality, such as the headlines "Muslim sex grooming" or "Imam beaten to death in sex grooming town" - the latter of which resulted in the Chief Constable of Greater Manchester Police being "appalled" and writing an open letter criticising the paper.
Sensationalism and scaremongering about the apparent threat posed by Muslims is also widespread. Just look at headlines such as: "BBC puts Muslims before you" (Daily Star); "Halal secret of Pizza Express" (The Sun); "Muslim vote could decide 25 per cent of seats" (Daily Mail).
So what, you might say? We rightly live in a country that cherishes the freedom of the press, and it's not unreasonable for newspapers to use sensational headlines to sell papers. We know that there is an undeniable and serious threat from many groups identifying as Muslim that strike terror into the hearts of millions. But the inaccurate stories, as well as those that are re-framed to align with the far-right "othering" of Muslims, have real-world consequences.
Recent research by the University of Cambridge has shown that mainstream media reporting about Muslim communities is contributing to an atmosphere of rising hostility toward Muslims in Britain, corroborating the findings of an Islamophobia Roundtable in Stockholm two years ago. Claiming that the media has played no role in the growth in Islamophobia is no longer a tenable position.
More than half of Britons see Islam (the mainstream religion, not Islamist fundamentalist groups) as a threat to Western liberal democracy. Over 30 per cent of young children believe Muslims are 'taking over England' and hate crime against Muslims continues to rise, up by 70 per cent in the last year, according to the Metropolitan police.
Of course, the government needs to take the problem of Islamophobia seriously and we all need to hold the media to account better, reporting mistakes and inaccuracies. However, editors of newspapers also need to own up to this problem within the media and take meaningful steps to resolve it.
According to research presented at the Muslim News' Conference on reporting Islam last year, there have been improvements in the language that is being used, but religious illiteracy remains rife within parts of our newspaper elite. Special training for journalists working in areas touching on Islamic faith and culture, and guidelines for sensitive topics, are now a must-have for any serious paper.
Research from City University in London shows a huge under-representation of Muslims in the media: less than 0.5 per cent of UK journalists are Muslim, compared to almost 5 per cent of the national population. This lack of diversity is likely to be further magnified at more senior positions. A more diverse workforce, however, is likely to improve coverage and reduce the likelihood of misreporting. I am aware of specific instances where the mere presence of Muslim journalists in editorial meetings made a real difference in ensuring more balanced reporting.
To improve diversity, there needs to be greater outreach on the part of media organisations to bring in talent from all backgrounds, through diversity programmes, paid internships and fast-track schemes to proactively close this gap.
Finally, given the apparent inability of the press to self-regulate, there needs to be more effective regulation. Stronger deterrents would prevent stories that are just plain wrong from making into print or online. Papers should not be able to get away with "clarifications" that do not admit wrongdoing without "due prominence". A significantly misleading front page headline needs to be corrected by an equally sized front page apology as well as a financial penalty.
I expect that the independent review of IPSO currently underway would cover these ideas and hope that all those interested, feed into that review. And, among many potential improvements to the Editor's Code of Practice, incorporating Recommendation 38 from Lord Leveson's report is a key way to help tackle the abuse of minority groups by some sections of the media: "The power to intervene in cases of allegedly discriminatory reporting, and in so doing reflect the spirit of equalities legislation".
Avoiding regular smears about Islam or Muslims and the conflation of the faith of Islam with criminality is a simple request of fairness, not asking for favours. It is not too much to ask of the nation's editors.
Join our commenting forum
Join thought-provoking conversations, follow other Independent readers and see their replies