Why was I so moved by the death of Garry Shandling?
He truly deserves the title of forefather of modern comedy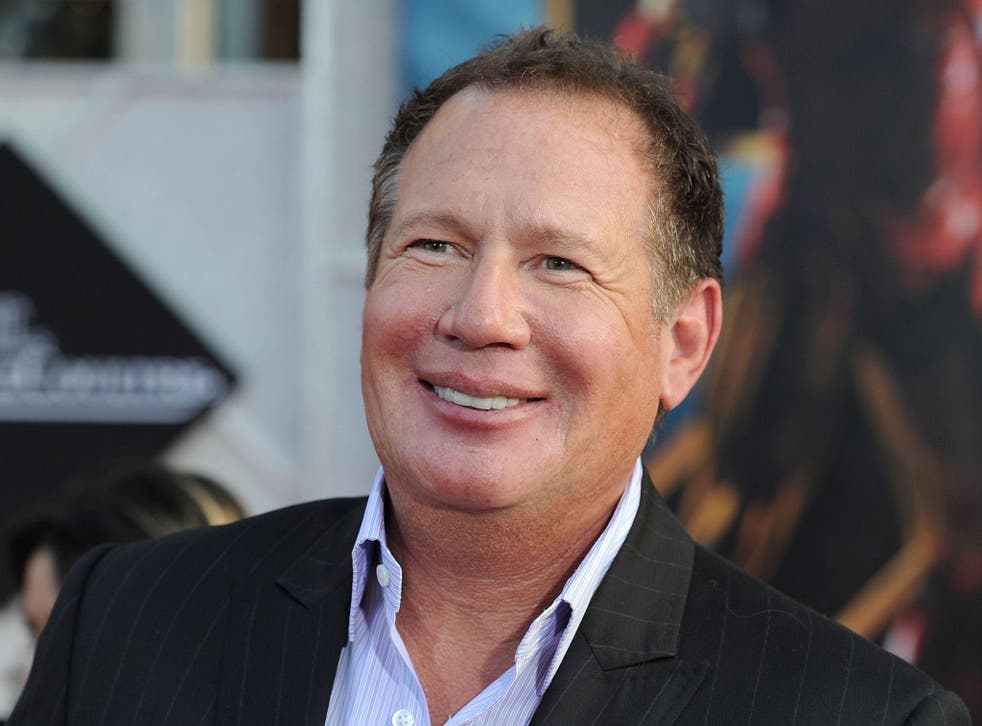 Increasingly these days, I find myself out of step with the mood of the nation. This is particularly true when someone famous dies. It happened with David Bowie, and most recently with Johan Cruyff. At a time when there is so much death and destruction in the world, and set against the backdrop of casual passers-by being murdered at cafés in Paris, or on the Brussels underground, I find it difficult to join in the general weeping and wailing over the demise of a celebrated figure.
Bowie and Cruyff both gave me a lot of pleasure in my formative years, and were, of course, formidably influential in their respective fields. I read the tributes with great interest and some sadness, but did their deaths really, really touch me? Did they penetrate my heart, and bring me to tears, as they did to so many people on social media professed? Well … no, actually.
So why was it that I was properly moved by the death of the American comedian Garry Shandling? Shandling, who is best known as his fictional alter ego, the solipsistic chat-show host Larry Sanders, died just before Easter after reportedly suffering a heart attack at his home in Los Angeles. The news of his death really pulled me up short.
Few entertainers have delighted me as much down the years as Shandling, and the ones who have – Larry David, Jerry Seinfeld, Ricky Gervais, the Entourage crew – owe him a massive debt of gratitude. So much in modern TV comedy – especially the fashion for celebrities playing themselves with irony and self-deprecation – can be traced back to The Larry Sanders Show, which was, like so many of the programmes that followed, an acute satire on Hollywood mores.
The series finale, in which Larry says goodbye after 10 years, included cameos by Jim Carrey, Seinfeld, Ellen DeGeneres, Tom Petty and Sean Penn, and is one of the most magnificently executed bittersweet hours of comedy ever on TV.
UK news in pictures

Show all 50
It was a mixture of his supreme talent, and the fragility he revealed off screen, that touched me about Shandling. He never married, and cast himself in the role of a man cursed by self-doubt and an inability to form lasting relationships. In the classic way of a Jewish funny man, he kvetched (complained) a lot.
"It's like the blues," he once said, "but when I say my baby left me, they just tell me to stop complaining."
It was his appearance on Seinfeld's sublime show, Comedians in Cars Getting Coffee, that really got to me. This was essentially the chronicle of a death foretold. Shandling and Seinfeld were discussing the suicide of Robin Williams. "I sat there frozen in front of the television when the news broke," Shandling said. "They said '63 is so young to die'. I looked up with a little hope because that was my age - '63 is so young' is a phrase you only hear in relation to death." Seinfeld's response: "You have to die in your sixties for them to say: 'Wow, he was young'."
Shandling was 66 when he died.
Later in that show, he said: "At my funeral, I want an actual boxing referee. He counts down to five, and then he waves it off, saying, 'No, he's not getting up'." How could you not lose your heart to a man like that?
Register for free to continue reading
Registration is a free and easy way to support our truly independent journalism
By registering, you will also enjoy limited access to Premium articles, exclusive newsletters, commenting, and virtual events with our leading journalists
Already have an account? sign in
Register for free to continue reading
Registration is a free and easy way to support our truly independent journalism
By registering, you will also enjoy limited access to Premium articles, exclusive newsletters, commenting, and virtual events with our leading journalists
Already have an account? sign in
Join our new commenting forum
Join thought-provoking conversations, follow other Independent readers and see their replies