Why you should let other people set resolutions for you in 2016
Tasked with setting you a resolution to truly improve yourself, what will the love of your life say? It's time to find out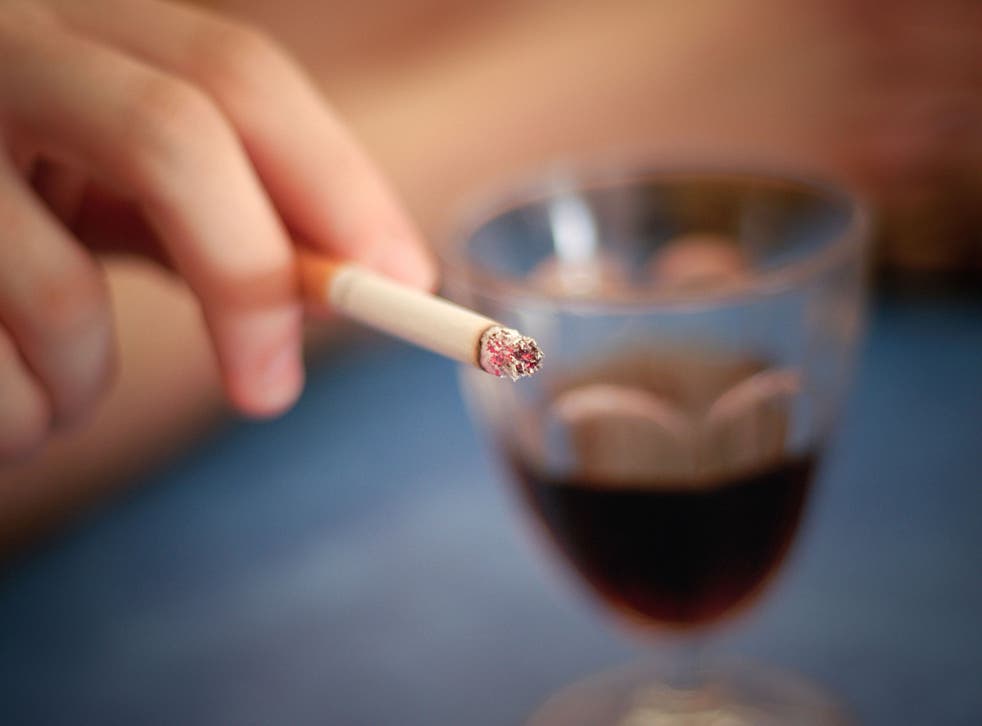 Like most occasions (Christmas, milestone birthdays), New Year is an affair of two parts. It's a moment to take stock and to review a year hard won. It's a time to reflect and to look to the future with renewed inspiration; a burst of energy to kick-start the year shared by billions across the planet—it really is nothing short of perfection.
It's also a fantastic opportunity to hate on yourself - and I mean properly get the knife in - because let's face it, it wouldn't be a holiday without some form of publicly sanctioned self-loathing.
In the week after New Year, many of us will spend more time thinking about the things we ballsed up than we have over the last 12 months combined. It is, after all, an activity made simple by using last year's resolutions as a starting point, and why you might have a strong feeling of déjà vu each year scrolling through Facebook on New Year's Day.
This year I am going to eat fewer carbs/ drink less/ save money/ learn to love myself more - but not the bit of me that likes an overpriced jacket potato at lunch and a tequila too many on a Friday, not that bit.
So here's an idea. In the spirit of 2016 and the digital age, where you can rate everything from your doctor to your taxi driver, get your yearly review from someone else –someone close to you—and in turn set a resolution for someone you love.
Disclaimer: peer-to-peer resolution-giving can only function if both parties personally know and care about the other's interests deeply. Strictly no Machiavellian self-interested resolution-giving allowed.
Here's the science bit to back it up (N.B not actual science):
Peer pressure is often more powerful than self-determination
Someone acting as a reminder of your goal and cheering you on daily is often enough to get you over any hump. And failing that, there's always the sad, guilt-inducing disappointed glance from someone you love. Highly effective.
It's a great way to find out how brilliant/awful the people you care about are
You're going to have to find out eventually so why not spice it up a bit? Tasked with setting you a resolution to truly improve yourself, what will the love of your life say? Pack the job in and turn that hobby you're incredible at - but have been shy of sharing - into a career? Or wear tighter clothes, shed some holiday weight and tidy the flat more? The possibilities are endless!
For the truly thick-skinned there's always the secret Santa-style game of Secret Resolution; it's like Russian roulette for friendship, with an added sense of mystery!
Most people are harder on themselves than someone they love
The objective of resolution giving isn't just to share or displace the pressure onto someone else (despite that being in the spirit of Christmas) but to ultimately eliminate it.
The idea is to create actual achievable goals that someone setting a resolution for themselves may not be able to see. While the messages we're bombarded with daily may tell us that being slimmer or richer is the key to happiness, do the people we love really care if we're a bit podgy in places and may need to borrow a fiver occasionally?
It might just be the bit of perspective we all need.
Register for free to continue reading
Registration is a free and easy way to support our truly independent journalism
By registering, you will also enjoy limited access to Premium articles, exclusive newsletters, commenting, and virtual events with our leading journalists
Already have an account? sign in
Join our new commenting forum
Join thought-provoking conversations, follow other Independent readers and see their replies