Both men and women are disadvantaged by the sexist rules at Wimbledon – so why do they endure?
Everyone who runs a marathon must complete the full 26.2 miles, regardless of their sex. With that in mind, why should Grand Slam tennis be any different?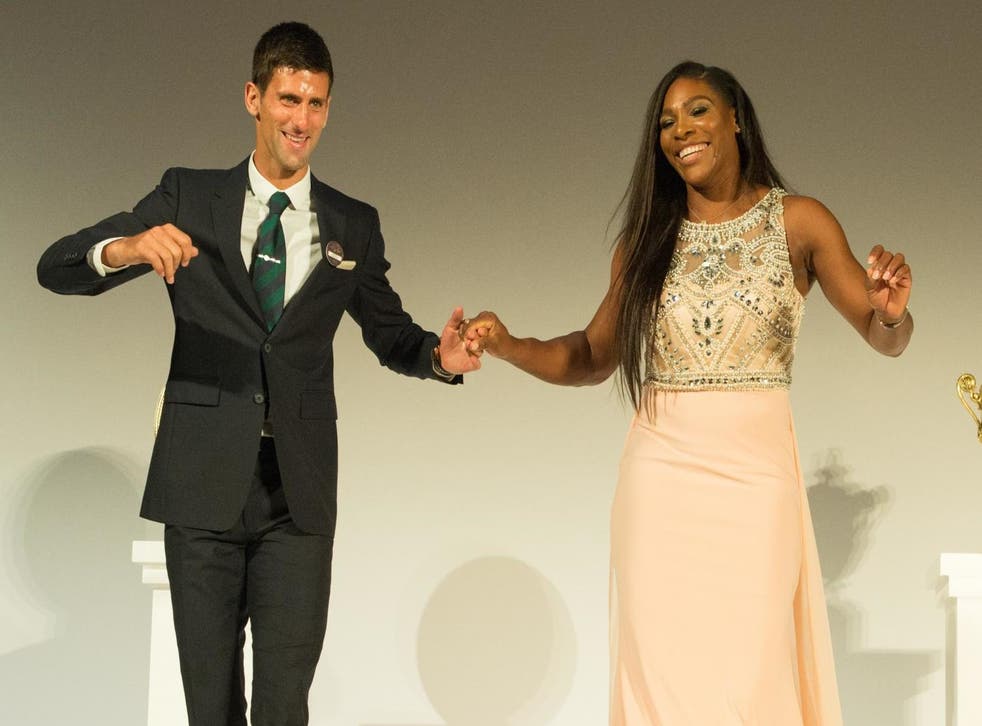 As the Wimbledon Championships returns for a 132nd year, millions of people will be tuning in to watch their favourite tennis aces go head to head on the grass courts.
While tennis stands out among other sports for the arguably comparable fanfare that both its male and female professional players receive throughout the year, the sport remains inherently sexist on many accounts. For starters, the fact that the women taking part in Grand Slam tournaments only play best of three sets in their matches while the men play best of five says a great deal about the way in which the physicality of both sexes is regarded.
Where has the assumption come from that female tennis players, unquestionably some of the fittest people in the entire world, would be unable to handle playing two more sets in a match just like their male counterparts? After all, everyone who runs a marathon must complete the full 26.2 miles, regardless of their sex. With that in mind, why should Grand Slam tennis be any different?
The outdated sexism of the scenario has probably best been summarised by Dr Paul Davis, chair of the British Philosophy of Sport Association.
"The Grand Slam sex-based sets disparity is a cultural tradition that degrades women, as it reinforces the false stereotype of female incapacity and in turn a fast dying notion of femininity, which is starkly challenged by what women do on the tennis court and in other sports. It should be ended," he says. He also argues that male players are disadvantaged by the ruling as well, as it underpins the idea that men must exhibit greater levels of strength and endurance simply due to their sex.
While some may try to justify this imbalance of the scales on the biological differences between men and women, others would argue that spectators would simply prefer to watch longer men's matches over women's.
In 2016, former CEO of the Indian Wells tennis tournament Raymond Moore caused an uproar when he claimed that female tennis players should be "on their knees" thanking the male players for increasing interest in the sport as they "ride on the coat-tails of the men", a statement that consequently led to his resignation. Following Moore's comments, former men's world number one Novak Djokovic stated that he believes prize money at competitions should be "fairly distributed" between players based on "who attracts more attention, spectators and who sells more tickets".
The prize money distributed to Grand Slam victors has been the same for men and women across all four of the major tournaments since 2007. However, this hasn't always been the case.
The winners of the gentlemen's singles and the ladies' singles at this year's Wimbledon will both receive a whopping £2.25m in prize money. But in 1998, a mere 20 years ago, the male winner received £435,000 while his female counterpart was awarded £391,500, amounting to a difference of £43,500.
Fortunately, the prize money awarded to male and female players at Grand Slam tournaments is now equal (albeit debatably excessive). However, when one compares the amount of money that Serena Williams and Roger Federer have both received throughout their careers, the disparity is staggering.
First, let's look at the facts. Williams and Federer are both 36 years old. Williams has won 23 Grand Slam titles, while Federer has won a total of 20. Williams won her first Grand Slam at the US Open in 1999, while Federer obtained his first Grand Slam win in 2003 at Wimbledon.
Now, let's look at the figures. Williams has received approximately £64,207,128 in prize money throughout her career, while Federer has received around £88,275,577. That's a difference of £24,068,449, which is almost unfathomable when one assesses their individual achievements.
The fact that each of the four Grand Slams culminates with the men's singles final on the last day with the women's final taking place the day before is another indication that men's tennis is seemingly placed on a higher pedestal than women's.
As for the matter of why male and female tennis players don't play against one another except when participating in mixed doubles matches, there are many out there who would be very keen to watch the likes of Williams take on Andy Murray. If Billie Jean King could reign supreme against Bobby Riggs in the 1973 "Battle of the Sexes", a match watched by roughly 90 million people worldwide, then why shouldn't mixed singles tournaments be part and parcel of tennis today? And if it really is all about what the spectators want, then it might be time to let go of sexist ideas in favour of common sense.
Join our new commenting forum
Join thought-provoking conversations, follow other Independent readers and see their replies