Ivor Cummings was the 'gay father of the Windrush generation' – so why haven't we heard of him?
Despite the figure's huge influence behind the scenes, he has been given cursory attention in history. This was a man who not only made migrants feel welcome in Britain, but shaped communities that thrive to this day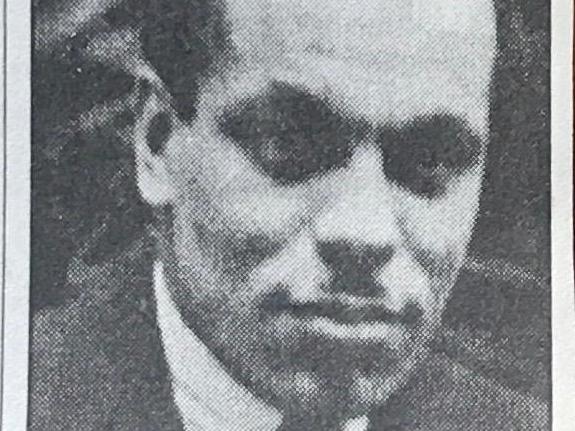 The first National Windrush Day has come and gone. It was an observance torn between celebration of the postwar arrival of Britons from the Caribbean, and protestation of the unacceptable treatment being meted out to members of that group and some of their descendants. All in all, it was a moment for critical reflection. However, an important name in this community's history continues to go unspoken. The question is: why?
Meet Ivor Gustavus Cummings, OBE (1913-1992), the father of the Windrush generation. He was a "coloured queer". That is the description used in his day for people like him, people of African descent who sought romantic and sexual partners from among their own gender. Cummings never hid who he was. He was open about being a black gay man, the modern terminology by which he would likely describe himself were he still alive today. He accepted the name "queer" long before the movement from the LGBT+ community to reclaim it emerged in the 1990s.
Windrush generation: threat of deportation from UK
Show all 15
Cummings was a senior official in the welfare department of the Colonial Office, a precursor to the Foreign and Commonwealth Office. For most of his tenure, he was the only black member of that administration. Born in West Hartlepool, England, to a white English mother and Sierra Leonean father, he self-identified as black, and throughout his career from 1941 to 1958 chose to be in charge of British colonial subjects from Africa and the Caribbean. Even before the Empire Windrush arrived, he was tirelessly active in aiding and advocating on behalf of African and Caribbean settlers, from British Honduran foresters in Scotland to west African dock workers in Liverpool to university students in London debating strategies for decolonisation back home.
When the Colonial Office learned by delayed telegram that a ship carrying 492 job-seeking migrants from the British West Indies was London-bound, Cummings became the authority in charge of receiving, housing and directing them, records show.
Cummings was the person who boarded the Empire Windrush as official representative of the crown to greet the migrants, informing them of their options for accommodation and giving them further instruction on how to initiate their job searches. His support extended well beyond that day. For example, records document Cummings' dogged efforts to help one Dudley Yapp, 30, secure employment, which Yapp finally did in Warwickshire in September 1948.
So why is Cummings' name not remembered in our celebration of Windrush heritage? His sexuality might explain his erasure. While Cummings was doing all he could to ensure the Windrush passengers integrated in England, his own status was in peril. Until the year 1967, homosexuality was legally considered a crime in England, punishable by imprisonment or chemical castration. Cummings' contemporary, Alan Turing (1912–1954), for example, suffered the latter fate.
In their book Windrush: The Irresistible Rise of Multi-Racial Britain, authors Mike and Trevor Phillips describe Cummings as "a fastidious, elegant man, with a manner reminiscent of Noel Coward" who "chain-smoked with a long cigarette holder, and addressed visitors as 'dear boy'".
It was Cummings' fastidiousness that led him to choose a former air raid shelter beneath Clapham Common, over other options he personally toured, as the place to house Windrush arrivals who had no prearranged accommodations.
Owing to that decision, neighbouring Brixton blossomed into a major African Caribbean enclave. In 1947, the nation acknowledged Cummings' service by conferring upon him an Order of the British Empire.
For shame, you would not be informed of any of this were you to take the tour "Brixton's Black History: 1948 to Now" on an app downloadable from the website of Historic England. The tour of Brixton is one of seven London districts currently available on the app, each with a voiceover and written text with sections highlighting "who's who" in the area's development or inhabitants. But Cummings' name is neither written nor uttered.
Despite Cummings' huge influence behind the scenes of the Windrush story, he has been given cursory attention. Only in 2012 was an entry for Cummings introduced into the Oxford Dictionary of National Biography (ODNB), the canonical reference guide to notable figures in British history published since 1882.
He does not appear at all in the only edition of the Oxford Companion to Black British History, which was published in 2007. The independent scholar Stephen Bourne, who wrote the ODNB entry, had earlier pointed out in one of his own books, Mother Country: Britain's Black Community on the Home Front 1939–1945, that Cummings "is barely mentioned in any history of black people in Britain, including Peter Fryer's Staying Power". Fryer, however, had written Cummings's name in the first of a series of articles he wrote in 1948 when he covered the Windrush arrival as a 21-year-old reporter for the Daily Worker, now called the Morning Star, newspaper. He noted that Cummings, "himself a coloured man", was the first to meet and guide the Windrush arrivals.
Cummings resigned from his position in the Colonial Office in 1958 to accept an invitation from Kwame Nkrumah, president of the newly independent country of Ghana, to train diplomats for foreign service. He also recruited West Indian professionals to work in public service in Ghana.
Cummings died of cancer in Westminster Hospital in 1992. The most widely referenced of only two obituaries or death announcements was printed in The Independent newspaper under the byline of veteran music journalist Val Wilmer. She had become acquainted with the socially connected Cummings while circulating in black British networks of musicians, composers, actors and other creative people.
"Everybody mentioned his name", Wilmer told me. "He was a person that knew all the bands and hung out with them. He helped so many of them during the war, and as time went on I spoke to all sorts of people [who said I should get to know him]."
It took some effort by Wilmer to draw the, by then, somewhat reclusive Cummings to her tape recorder in 1991, but she eventually did get some of his thoughts and feelings recorded in his own voice.
Independent Minds Events: get involved in the news agenda
Shortly thereafter, Wilmer went off to the US on a long assignment. "While I was away, he died," she said. "And when I came back, I found that there was no obituary for him in a national paper. Well, I'd started to do a few obituaries for The Independent. And that's how I came to write it." There was a memorial service held for Cummings that Wilmer managed to attend. Looking around the room at the assembled mourners, she noticed the room dotted with so many noteworthy personalities, both black and not.
The legacy of Cummings, the enormous contributions he made, as well as who he was, must be observed. He may not have received much recognition for his role as the gay father of the Windrush generation in his lifetime, but there is nothing stopping us from celebrating him now. World Pride month is as good an opportunity as any to speak his name.
Join The Independent for a panel discussion and Q&A where we ask: what is the role of Pride in 2019? Book your tickets today
Join our commenting forum
Join thought-provoking conversations, follow other Independent readers and see their replies