For decades we have ignored the stories of the Polish Windrush Generation – now it's time to listen
In these times, as borders open or become more porous, the definition of who belongs inside any given nation becomes even more rigid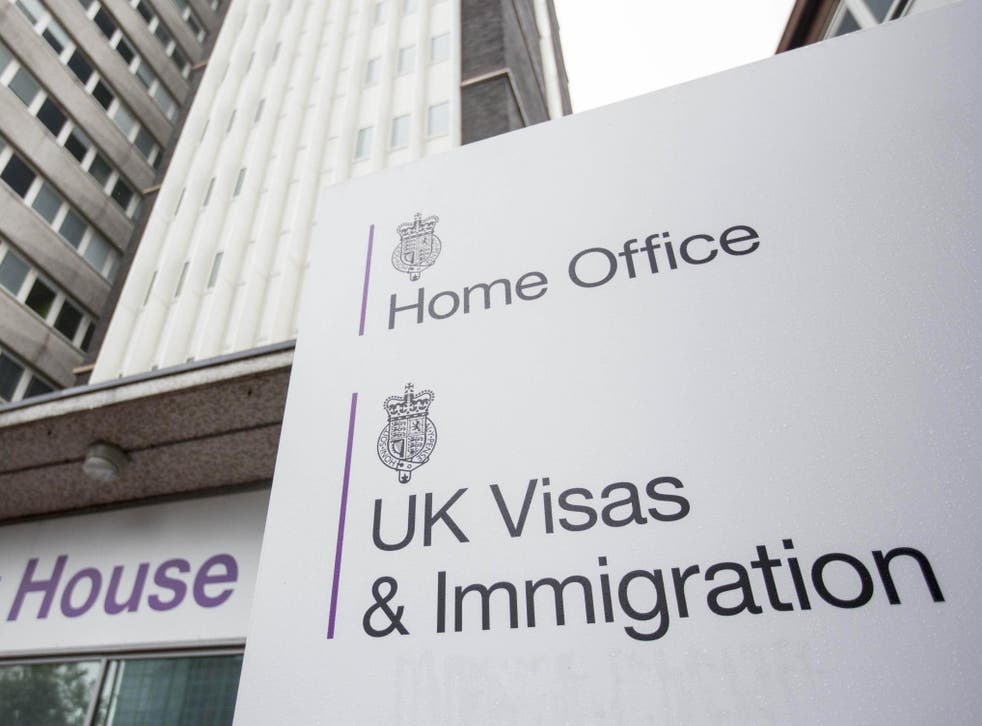 Since the Windrush scandal caused mass outrage last year, much has been said about the appalling ways in which the government treated a whole class of citizens, but little effort is made to really consider the nuances of what the "generation" means. Consider, for example, the Polish presence – a whole contingent of Windrush arrivalswho are rarely represented when discussing these issues.
There were 66 Polish refugees on board the Empire Windrush on its now historic passage from the Caribbean to England. After the ship departed Kingston, Jamaica, it detoured to Tampico, a port on the coast of Mexico, to collect the Polish passengers. They had been displaced in Mexico since 1944.
All except one were wives and children of Polish military men who had fought alongside the Allies against Nazi Germany. In recognition, Britain had granted the soldiers leave to remain, as well as family reunification rights, under a policy called the Polish Resettlement Act of 1947. The Empire Windrush was one of over 50 ships that transported Polish displaced persons From all over the world to the UK.
I have been researching and writing about this Polish presence aboard the Windrush for a decade. When I began researching this group, I referred to them as "the Windrush Poles", but I now believe this title holds the potential to do as much harm as good.
How long do you have to live in a society and contribute to it before you are regarded as truly belonging? This is the aching question at the heart of the Windrush scandal, and I hear an echo of it, now at a low decibel but always threatening to pump up its volume, in "Windrush Poles".
Windrush generation: threat of deportation from UK

Show all 15
In these times, as borders open or become more porous, the definition of who belongs inside any given nation becomes even more rigid. For example, it is still common practice now in 2019 to speak of Polish nationals who arrived in Britain after 2004 as "migrants", even though many are now British citizens.
Last Tuesday, family and friends of Karol Andrzej Pisula, formerly of Harlow, Essex, gathered at the Parndon Wood Cemetery and Crematorium to bid him a final farewell. Mr Pisula, who was 86, suffered a fatal aneurysm. On 21 June, exactly one month from the day of his funeral, is the anniversary of the arrival at Tilbury in 1948 of the Empire Windrush. Mr Pisula, who was 15 at the time, was one of the 1027 passengers.
"As I keep telling people," Mr Pisula said to me when I interviewed him last year. "The first tour operator I had was in 1940 – his name was Joseph Stalin. He took me to north Siberia." Mr Pisula was six years old.
In 1939, Russian troops under Stalin annexed eastern Poland and deported up to one million of its inhabitants to the nether reaches of the Soviet Union. When Russia joined the Allied powers in 1941, a Polish manned army was formed of these deportees. The men were sent off to fight, while their families were evacuated to 'displaced persons' camps in Africa, Asia, the Middle and Near East and Mexico. Mr Pisula was moved around to many of those locations, ending up at Colonia Santa Rosa, a refugee village for displaced Polish women and children.
His Windrush generation experience was both the same and different to his African-Caribbean counterparts. He told me that he had not faced discrimination in seeking housing and employment in Britain as a Polish man, unlike most of his British West Indian counterparts. However, he did not evade the same othering comments and attitudes they suffered: "Why don't you go back to Poland?", "You're only a bloody foreigner," and so on.
Mainly for the echo of these words in our present Brexit moment, hurled at Polish and other EU residents, as well as Black and Asian Britons, I now find it more comfortable to refer in my writing to the Polish refugees who arrived in Britain aboard the Empire Windrush as the Windrush 66.
With Mr Pisula's passing, only a couple of the Windrush 66 remain alive. There is a tendency on occasions such as this to mourn the "passing of a generation". We have been bandying about the word "generation" quite a bit over the past year since the Windrush scandal began making headlines. But the interpretation of the word itself is vexing. What determines when a generation begins and ends, and who defines the terms of its membership?
Support free-thinking journalism and attend Independent events
Nowadays, individuals know they are part of a specific generation from the outset of their lives because they are told so, mostly by marketers. Along with this identification comes a prescribed set of likes and dislikes. Millennials like this; Gen Zers dislike that. This is a recent development. Historically, the very idea that a generation had been formed of a common condition or experience was a determination made in retrospect.
In Poland, the Generation of Columbuses is a term given to the group of people born just before Mr Pisula who were adolescents during the Second World War. They are so named because it is thought that Poland was a place they had to discover after the ravages of war and the imposition of communism.
What, then, will history make of the Windrush 66? As a generation, they focus our attention on today's refugees, particularly women and children. By following the Windrush 66 from the first footsteps they took at Tilbury to, for most, the ground in which they are interred, we get a picture of the present in motion.
Said Peter Pisula, a son of the departed, "We decorated Karol's coffin with a British and a Polish flag to demonstrate that he was a true British Pole."
Join our new commenting forum
Join thought-provoking conversations, follow other Independent readers and see their replies