Priti Patel wants you to think the Windrush compensation scheme works – this victim's heartbreaking struggle shows the opposite
Promises were made of a quick service to 'right the wrongs' of the government, but more and more people are dying before they receive a penny, let alone an apology, writes Sinai Fleary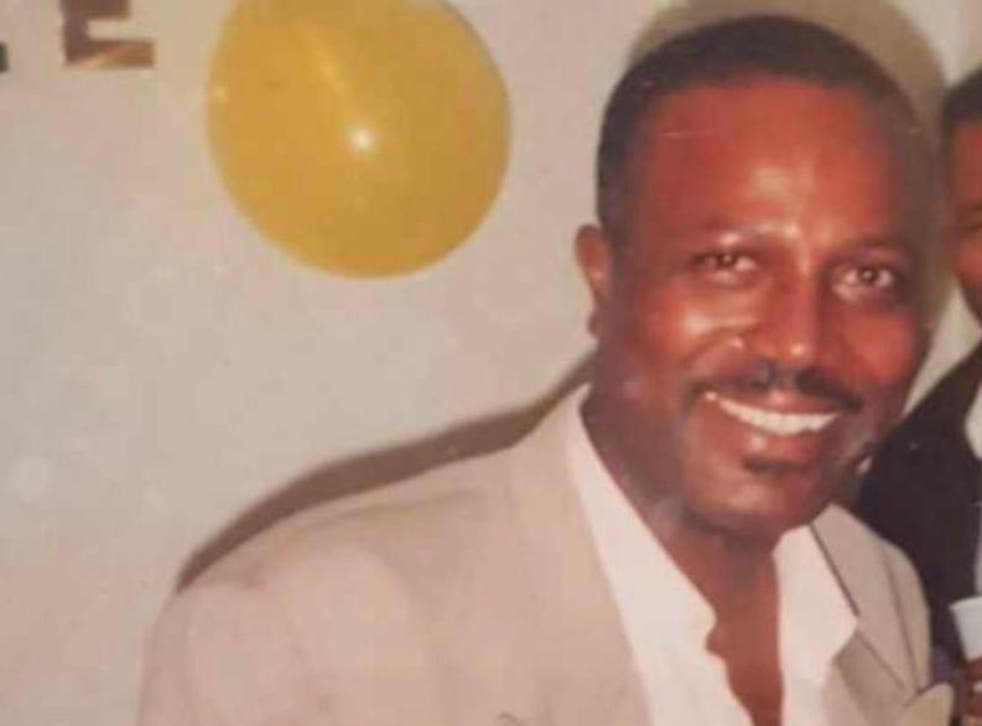 When I first heard about the Windrush scandal I was saddened.
Like many black Brits of Caribbean and African descent, the idea that our grandparents and parents were now being classified as illegal immigrants was difficult to comprehend.
Back then, as we're still seeing now, the media was inundated with stories of victims who lost everything. We heard from those who were wrongly detained and deported. The public was outraged and for once political parties united for one common cause. For the first time, the average person in Britain couldn't say they weren't aware of how black people came to this country and how we had contributed to society. And with the release of the Windrush Lessons Learned review on Thursday, we have yet more insight into the extent of the Home Office's failings.
We then celebrated our first ever national Windrush Day and a Windrush memorial was announced. All of which is monumental, but I couldn't help but wonder about those who didn't get their stories on daytime TV. How many people were suffering in silence? How many had been deported back to Caribbean or Africa with no way of returning?
The Caribbean is an absolute paradise for holidaymakers or if you live and work there. But when you've been deported, you face being ostracised and have little or no support. Victims of the scandal in Britain face a long and agonising wait for answers.
So far, the Windrush compensation scheme, which launched in April 2019, has only compensated 3 per cent of Windrush claimants. It's a far cry from the home secretary's statement on Thursday that the scheme is "straightforward to use, addresses the bespoke and personal circumstances and needs of every applicant, with dedicated caseworkers assessing claims as quickly as possible."
In fact, to the very people it is meant to help, it has been labelled problematic. Leeford Hammond, 64, of north London, filed his compensation claim in April last year, but has heard nothing since.
He says: "I phone them regularly for an update and they tell me it is processing."
The uncertainty feels like another kick in the teeth for the estate agent from Hornsey.
"We have been through enough already, why are we being made to suffer a second time?
"They can't even give a rough estimate of when my claim will be looked at and that is not good enough."
Hammond was 15 years old when he came to Britain in 1971 from Jamaica with his two brothers. His parents and two older sisters had arrived in the early Sixties.
He settled in London, went to college and found work as an engineer and later became qualified as a financial consultant and opened an estate agents.
He got married and had five children and would often travel back and forth to Jamaica on his Jamaican passport with no problem.
But in July 2017, he was stopped on his way to the UK and refused entry, despite having indefinite leave to remain and living and working here for over 40 years.
He spent the next six months stranded in Jamaica and as his legal fees increased, he was forced to withdraw money from his private pension.
His family were emotionally distressed and were put under immense financial pressure to support him and keep his business going. While in Jamaica his health deteriorated, and he had to pay to be treated overseas.
In October 2017, he was finally granted a visa.
Hammond arrived back to find his business destroyed and is currently at risk of losing his home due to rent arrears, which spiralled out of control while he was away.
He says: "My clients went elsewhere, and I had to start again.
"My health is suffering because of the stress of waiting and not knowing."
Hammond believes the compensation scheme needs to be faster and that better support should be given to those applying.
The form for a primary claimant is 18 pages long and is accompanied by a 45-page guidebook, which he admits was a struggle to complete.
He said: "It took me about four days because it was so detailed. Someone of my age should have been given support."
He fears that without legal help, his claim may not have been completed efficiently, which may affect how much he is eventually offered.
The government has not provided legal assistance for those filing claims, which doesn't sit well with Hammond.
He says: "We are being left to struggle on our own with these forms.
"We have lost everything, so we cannot afford to pay a lawyer to help us."
When the scheme was launched, promises were made of a quick service and to "right the wrongs" but in recent years, many Windrush victims have died before they received a penny or an apology.
The tragedies of people like Sarah O'Connor, Jashwa Moses and Hubert Howard should have sparked some urgent changes to the scheme.
It was estimated the compensation total could be between £200-£570m but so far, the payouts have been sustainably small with £62,198 awarded to 36 people so far.
For those wrongly deported and who had every right to live and work in this country, are they even aware they are entitled to compensation and an apology?
There are many complexities with the Windrush compensation scheme, which is worrying.
The lack of transparency, the small payouts and the lengthy waits all raise concerns to the people who have endured so much already.
Home Office showed 'institutional ignorance and thoughtlessness' towards race Windrush report finds
In my opinion, the annual Windrush Day and Memorial should have been postponed until all victims had been compensated.
The idea there is money being thrown around for street parties when our elders are being left destitute or unable to pay for necessities is ghastly.
Despite living here for nearly 50 years, Hammond doesn't feel wanted or valued.
He says he was given an NTL card (No Time Limit) and was denied British citizenship even though he should have qualified.
In February this year, his youngest brother sadly passed away after losing his battle to cancer. Hammond had to borrow money to contribute to the funeral because his life is still in pieces after his ordeal.
People like Hammond have dedicated their lives to this country. It is time those in power do the same and help to rebuild the lives of the Windrush generation that they have torn apart.
Register for free to continue reading
Registration is a free and easy way to support our truly independent journalism
By registering, you will also enjoy limited access to Premium articles, exclusive newsletters, commenting, and virtual events with our leading journalists
Already have an account? sign in
Register for free to continue reading
Registration is a free and easy way to support our truly independent journalism
By registering, you will also enjoy limited access to Premium articles, exclusive newsletters, commenting, and virtual events with our leading journalists
Already have an account? sign in
Join our new commenting forum
Join thought-provoking conversations, follow other Independent readers and see their replies