The Windrush compensation scheme is now open for applications
This injustice has struck a personal chord, as my own parents – who came to the UK from Pakistan in the 1960s – could so easily have been affected themselves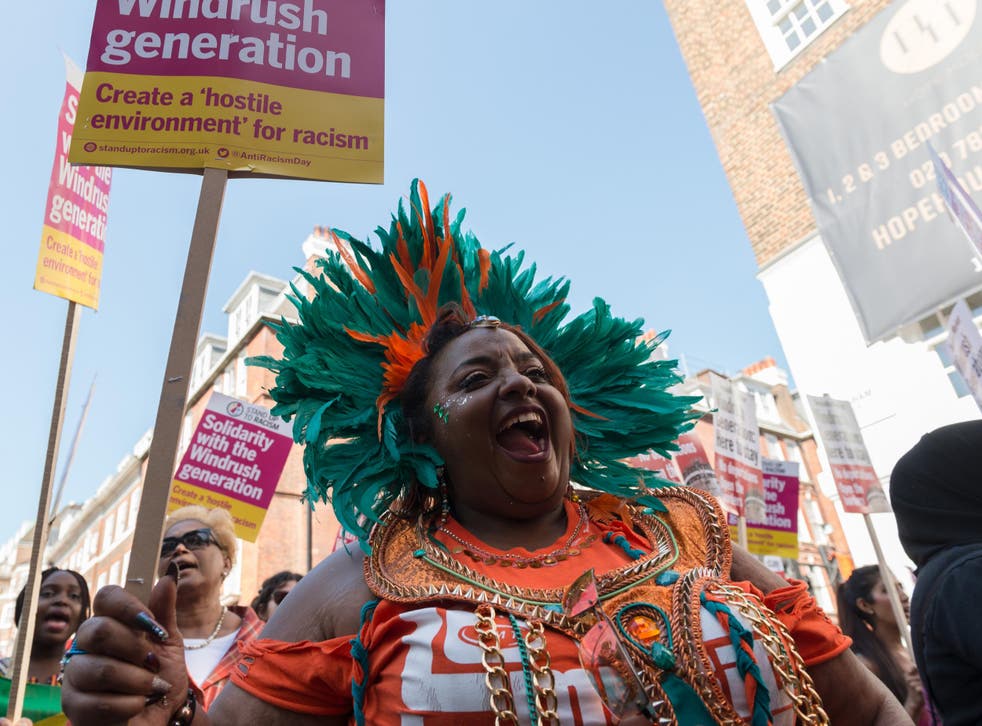 When I became home secretary just under a year ago, I committed to doing everything I could to put right the great injustice suffered by the Windrush generation.
These people came to our country to help rebuild Britain after the Second World War, and since then they have worked, paid taxes, and made an immense contribution to our economy, culture and society.
They had been living in the UK legally, but were wrongly caught up in policies introduced under successive governments to tackle illegal migration.
The injustice strikes a particularly personal chord, as my own parents – who came to the UK from Pakistan in the 1960s – could so easily have been affected themselves.
Putting things right has been one of my main priorities since becoming home secretary and we have taken a number of decisive steps. The first was to establish a special taskforce to urgently help those affected and give them the status they were entitled to.
UK news in pictures

Show all 50
To date, the Windrush Taskforce has helped over 3,600 people secure British citizenship under the Windrush Scheme.
During the summer, the immigration minister and I held meetings with Caribbean high commissioners, to make sure that people are aware of the support on offer abroad.
However, the taskforce is just one of the ways we are rectifying the mistakes that were made.
It's clear that many people suffered greatly. Some lost their jobs or struggled to access healthcare and benefits, while others faced a huge amount of emotional distress. That's why we must go further as we right these wrongs.
Recognising the real struggle that these people have faced and making sure they are properly compensated is one of my most important tasks as home secretary.
Today I launched the Windrush compensation scheme to deliver on that. I recognise that it won't reverse the damage that was caused, but I believe it will go some way to atone for the wrongs that people experienced.
The scheme is now open to claims, so we can compensate those who struggled to prove their status and faced hardship as a result.
The eligibility for the scheme is broad, and it is not limited to Caribbean nationals. Almost all Commonwealth nationals who arrived before 1 January 1973 are included, and many of those who have made a life in the UK and arrived before 31 December 1988 will also be eligible to apply, regardless of their nationality.
For those who are eligible, we will compensate for job losses and loss of access to services such as housing, healthcare and education.
I recognise at times, the hurt caused extended to whole families, so in certain cases children, grandchildren and close family members of individuals who faced difficulties can also apply.
We have taken our time to get this scheme right – listening to and considering the evidence put forward by those who have been affected.
All these experiences and personal stories have been vital in shaping the design of the scheme, to make sure that it is accessible, easy to understand and above all fair. The claim process has been designed to be as quick and easy as possible, and we have ensured that those who need it will be able to access support in making a claim.
I am pleased that Martin Forde QC – himself the son of Windrush migrants – has agreed to oversee the compensation process and ensure that it receives independent scrutiny.
Throughout this process I have spoken to individuals and families affected by Windrush and heard sad stories about the injustices they faced. Today I met more members of the Windrush generation to discuss the compensation scheme and to underline my ongoing commitment to doing all I can to right the wrongs that they have faced.
While this is a key milestone in our efforts to rectify what has happened, it is not the end of the process. In the coming months, we will receive Wendy Williams' lessons learned review and will be launching a wider independent review into our immigration system.
I'm determined that we will learn from these events and ensure that nothing like it ever happens again.
Sajid Javid is home secretary and Conservative MP for Bromsgrove
Join our new commenting forum
Join thought-provoking conversations, follow other Independent readers and see their replies