If we keep pretending the gender pay gap is just a 'women's issue' we'll never solve it – men are affected too
These facts should be as alarming to the overpaid men with second homes, fast cars and nannies as it is to the underpaid women juggling childcare and night shifts – not least because of the colossal burden that such an imbalance places on our country's global competitiveness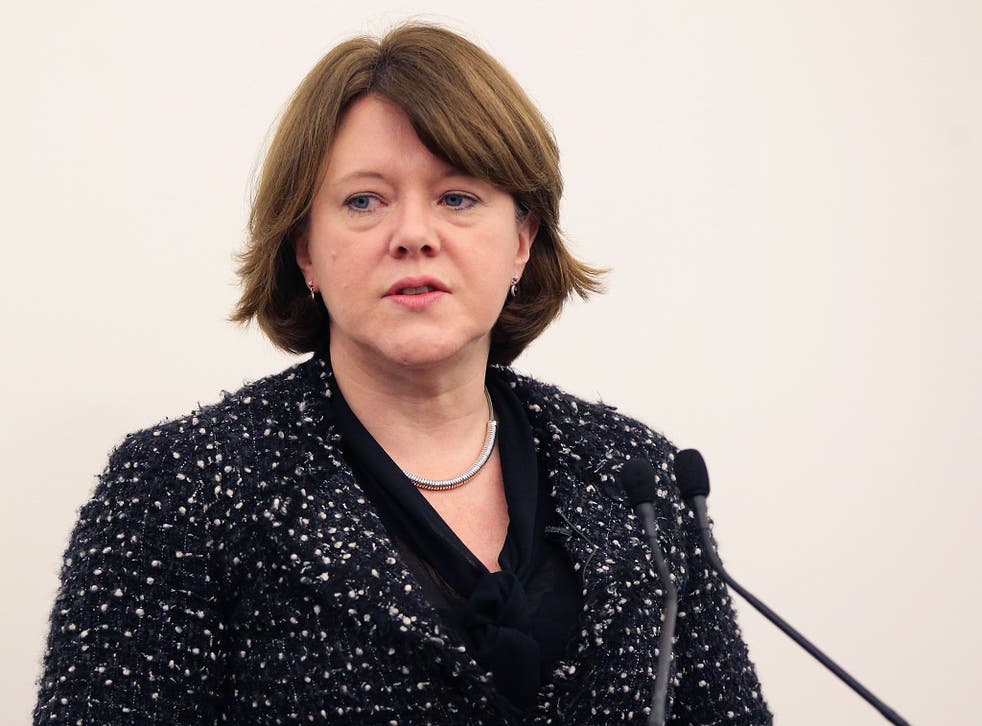 The old refrain that we must do more to tackle gender inequality in the workplace was chanted again this week, when the cross-party Women and Equalities Committee criticised the Government for snubbing evidence and not responding to their recommendations on how to tackle the yawning divide.
The committee's rhetoric was cutting and poignant.
"It is deeply disappointing that our recommendations have not been taken on board," committee chair Maria Miller wrote. She pointed to figures showing that in 2016 a meagre 8.7 per cent of UK jobs paying a full-time equivalent of £20,000 were advertised as available to work on a flexible or part-time basis, thereby catering to those with – for example – caring duties.
These facts are the ugliest of truths and there's no way they can be ignored. Women are on average paid considerably less, policy on shared parental leave is grossly inadequate and women are struggling to re-enter the workforce after taking time out, especially if they're over the age of 40.
And yes, we do need to keep reminding ourselves – and, critically, each other – that the disparity is gaping and a poor reflection on how we as an economy have failed.
Forbes top 20 most powerful women in the world

Show all 20
But rather than churning out facts and lamenting our hitherto paltry progress, the most effective way of starting to achieve change is to move away from the idea that we are confronting a women's issue.
This is a gender divide that should be as alarming to the overpaid men with second homes, fast cars and nannies as it is to the underpaid women juggling childcare and night shifts – not least because of the colossal burden that such an imbalance places on our country's global competitiveness.
Professional services firm PricewaterhouseCoopers in a report this week argues that the gender pay gap poses a reputational risk to businesses, particularly to the financial services industry, where women on average are paid 34 per cent less than their male counterparts.
It's hard to imagine that the predominantly male bosses of our banks, insurance companies and asset managers would discount something that imperils their precious reputation (and perhaps therefore their bumper pay cheque) as a women's issue, so why are we still treating it as such?
Take the Women and Equalities Committee itself, as a starting point.
The mere name implies that this is a subject of women's concern. Eight of the committee members are women and just three men. That's a 70 per cent ratio compared to the frankly humiliating 7 per cent of women who hold chief executive positions at FTSE 100 companies.
Trailblazers of women's assiduous fight to remain an integral member of the workforce while also having a family and being of sound mental and physical health are mostly women.
Think of Sophie Walker, the leader of the Women's Equality Party, Fawcett Society president Dame Jenni Murray and a cast of City characters, like asset management veteran Helena Morrissey who founded the 30% Club.
The countries with anti-women laws

Show all 5
We desperately need these women, and they should be applauded for their bulletproof commitment to the cause, but as long as men still lead the ranks of corporate Britain we also need to harness their ability to influence, make decisions and be heard.
Now might be a good time to remember that there are still around double as many men named John in chief executive or chairman positions at FTSE 100 companies as there are women of all names.
If we want to achieve sustainable change, we need the Johns (and Davids, Stephens and Andrews) to join the Emmas, Carolyns, Alisons and Veroniques in confronting issues around work-life balance and in stamping out the stigma around asking for change.
There may be a small groundswell of men who have started speaking out in favour of flexible work and parental leave that is shared between a mother and a second parent. But it is time for those in the upper echelons of the City to acknowledge how skewed our system still is. Paternity leave, after all, is one right for men that has suffered because of structural sexism.
I've made it a habit in recent years of asking career-focused men whether they could ever imagine asking for flexible hours or – God forbid – even striking a job-sharing agreement to take on child caring duties. Even entertaining the idea is unthinkable for many, but why should it be?
Change starts with the right labels, the right mindset and the right attitude. So let us be brave enough to admit that gender issues are so much more than a matter for an underrepresented half of the population.
Register for free to continue reading
Registration is a free and easy way to support our truly independent journalism
By registering, you will also enjoy limited access to Premium articles, exclusive newsletters, commenting, and virtual events with our leading journalists
Already have an account? sign in
Register for free to continue reading
Registration is a free and easy way to support our truly independent journalism
By registering, you will also enjoy limited access to Premium articles, exclusive newsletters, commenting, and virtual events with our leading journalists
Already have an account? sign in
Join our new commenting forum
Join thought-provoking conversations, follow other Independent readers and see their replies