We can't go back to normal after the coronavirus pandemic. We must start respecting animals and nature
Stop The Wildlife Trade: The Covid-19 pandemic has brought new urgency to this fight. While most national parks and wildlife sanctuaries have been closed to the public, poachers and traffickers have become emboldened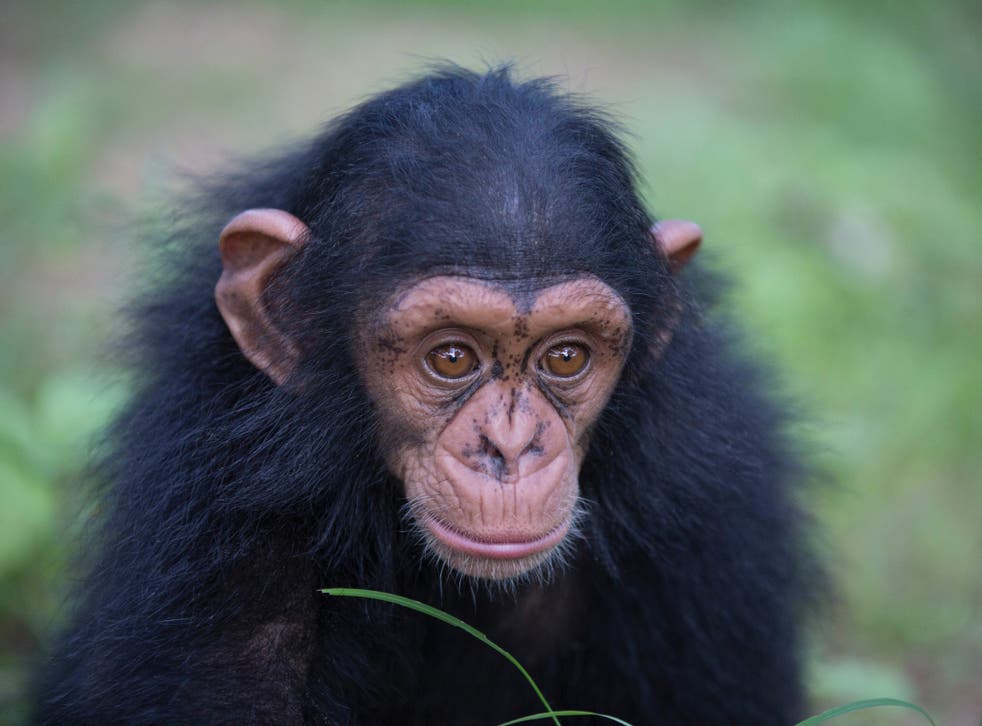 Fifi is a chimpanzee in Guinea-Bissau, West Africa. Unlike the ideal image you may have about African wildlife, she lives in a cage, all alone, in the parking lot of a guesthouse in the middle of a city. The sheet metal in one corner of her cage has peeled back, evidence she's been trying to escape. It must scratch her or even cut her to pull on the sharp metal and squeeze her limbs through.
A pile of crumpled water bottles near her cage indicate how she was given water, but the bottles are so crushed that they don't stand up, so as soon as she puts a bottle down the water runs out of it, leaving her with nothing to drink, possibly until the next day. A pile of mushy black bananas covered with flies makes up her diet. She hasn't been allowed out of the cage for close to 10 years. As soon as anyone approaches, she reaches through the bars, desperate for contact, as chimpanzees are among the most social species on Earth.
Fifi's condition is heartbreaking, but unfortunately, her situation is not unique. Far from it.
Fifi and others like her are victims of wildlife trafficking, a growing scourge for apes, monkeys and other wildlife around the world. Once considered primarily a conservation challenge, now, with the onset of the Covid-19 pandemic, more people are aware of the grim truth: wildlife trafficking and habitat loss aren't just a threat to endangered species, they're a threat to humans too. The health of wild animals isn't separate from our own wellbeing and health. In fact, they are intimately and profoundly connected. It is time to remember that inexorable link: we are all part of and all depend on the natural world.
So, as we mark World Environment Day today, with its call to celebrate biodiversity, let us work together to end the trafficking of animals with solutions that also benefit human communities, and emerge from this pandemic to build a world better for all.
All great apes and many other animals are now endangered in the wild. And under the international agreement Convention on International Trade in Endangered Species (CITES) it should be illegal to trade them for commercial purposes. Similar laws typically offer protection in domestic legislation. But these measures are failing to stop illegal trade which supplies wild apes to become pets, or places them in direct contact with people as props for selfies on social media through interactions in disreputable zoos.
Some infants will be transported illegally around the world, ending up in destinations like circuses, safari parks and zoos with inadequate captive welfare. They may end up alone in tiny cages, sometimes chained, and may be handed to tourists who want a photograph cuddling such "adorable little infants". All these experiences must be terrible for these youngsters, who at this age in the wild would still be receiving the devoted care of their mothers, learning the practical skills and social behaviours that would enable them to live normal lives in their communities.
It is a terrible loss too for the biodiversity of the forests, for the apes play a vital role as seed dispersers. Every individual lost is a tragedy, especially since we know that for every live infant trafficked from the wild, many others were killed when they were captured. Older animals are killed for meat in some range countries and sold for human consumption in local and online markets. Professor Ben Garrod, of the University of East Anglia, has observed the huge risks this trade poses to human health, over and above the threat to these precious species and the world's biodiversity.
This illegal wildlife trade extends around the world (including Europe) and has now become a multi-billion dollar operation, the fourth largest form of criminal operations in the world, just behind armaments, drugs, and human trafficking. While accurate statistics of this shadowy industry are difficult to gather, there are indications that the trafficking of primates is growing. We know it involves fraud and corruption, and we need to take it seriously for what it is – organised crime.
One aspect of the developing problem is that many illegal sales of primates now happen online, as sellers use social media platforms to advertise their offerings, and then quickly move to private channels to conduct the transaction. Social media provides access to a much larger market than ever before, one that spans the globe, and digital technology enables flexible and lower risk trafficking. Currently it seems that online platforms are enabling trafficking faster than they can be used to curb it, despite well-meaning initiatives like the Coalition to End Wildlife Trafficking Online.
It's a complex challenge, one that no single organisation can solve on its own. That's why both the Pan African Sanctuary Alliance (PASA) and the Jane Goodall Institute (JGI) are fighting this problem. But we can't go it alone. Nor will it be a single activity or campaign that turns the tide.
The Covid-19 pandemic has brought new urgency to this fight. While most national parks and wildlife sanctuaries in Africa have been closed to the public, poachers and traffickers have become emboldened. They have taken advantage of reduced patrols by rangers to increase their activities. At the same time, people desperate to feed their families may also feel the need to catch, sell or kill primates simply to make ends meet.
What can we do to curtail these activities?
First, we must not forget the animals during this period of crisis, though the human needs are so pressing. The way we have exploited animals and the natural world has created this pandemic, and it is important that, as we emerge from lockdown, we learn to live in greater harmony with nature.
The WHO and governments globally are facing pleas to halt the sale of animals in unhygienic conditions and wildlife trade
Second, we must work with local communities to understand and listen, while empowering and developing sustainable livelihood alternatives to the destruction of the environment and hunting. Programmes such as the tree nursery farming initiative (and many others) started by PASA member Tacugama Chimpanzee Sanctuary in Sierra Leone have a double benefit of providing employment and restoring habitat. Community-led conservation and environmental awareness programmes like those conducted at the Jane Goodall Institute's Tchimpounga Chimpanzee Rehabilitation Centre in the Republic of Congo, engage local communities and build the next generation of conservation advocates and leaders. Likewise in the Democratic Republic of Congo, JGI and PASA members work to understand the drivers of the trade, providing forums for community members to create alternative livelihood solutions together.
Finally, we encourage every individual to commit to meaningful steps in their own lives to respect animals and nature. Now that so many of us are spending so much time online, one practical step is to take care with the choices you make about what you share online, to share content that respects wildlife and avoid that which disrespects and endangers wild animals by presenting them for amusement and entertainment – dressed up, posing and performing. Your small actions like this can have big results that help ensure the world's amazing apes and monkeys stay wild and free.
On this Environment Day, coming as it does in the midst of a global pandemic and economic crisis, let's use this moment to set a new course, one based on respect and admiration for nature and all her inhabitants, that addresses pressing human needs – and that protects and improves wellbeing for great apes, monkeys and other animals for generations to come.
Jane Goodall, PhD, DBE, is the founder of the Jane Goodall Institute and is a UN Messenger of Peace
Gregg Tully is the executive director of the Pan African Sanctuary Alliance
Join our new commenting forum
Join thought-provoking conversations, follow other Independent readers and see their replies