Worried about policing cuts? After 600 suicides linked to benefits reform, the money would be better spent elsewhere
With researchers linking 600 suicides to benefit cuts, George Osborne should protect welfare and the NHS over police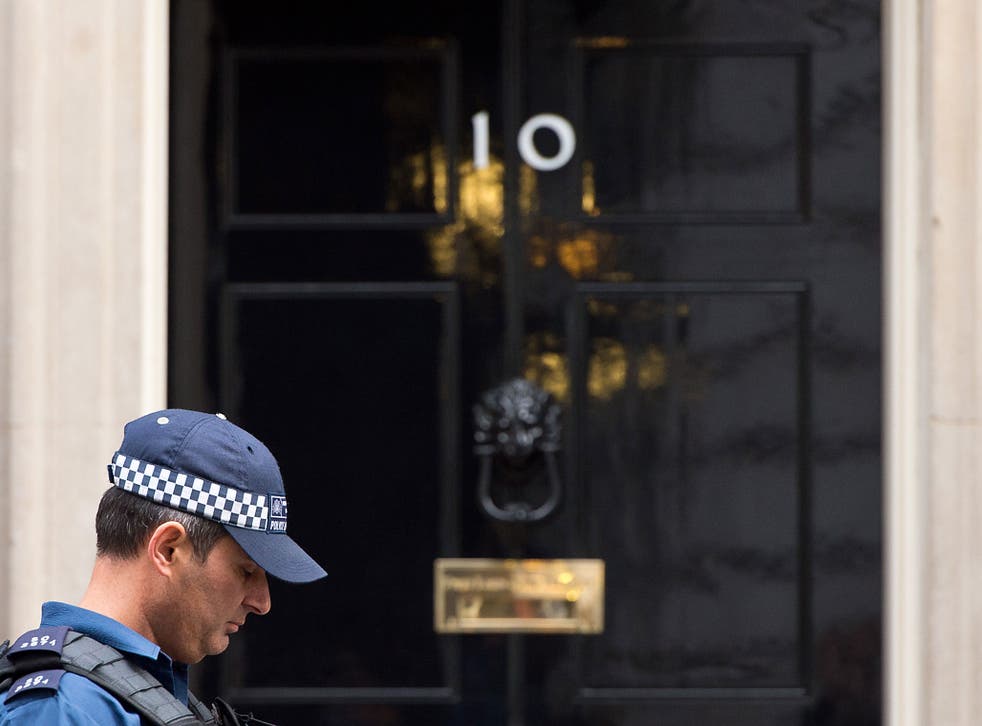 Up and down the country, police commissioners and chief constables are joining in unprecedented protest at the 25 per cent of cuts to funding they have suffered – and worse to come in next week's spending review. As France's president, François Hollande, announces he is boosting its police force by 5,000, Britain is scaling back. Nationally, 17,000 police officers have gone, with another cuts of another 22,000 expected to be announced on 25 November by George Osborne.
Following the weekend's horrific terror attacks in Paris, many have called for police funding to be increased. But crime rates have fallen steadily since the mid-1990s: crime fell 8 per cent in Britain again last year, and has continued to drop in 2015.
Meanwhile recent cuts to other vital services - including the NHS, social care, child protection, the arts, housing, teaching and further education - have produced a disastrous effect. Earlier this week, experts from the Universities of Oxford and Liverpool found that the introduction of Iain Duncan Smith's tougher fit-to-work tests for sick and disabled people have coincided with 590 "additional" suicides, 279,000 cases of mental ill health and 725,000 more prescriptions for antidepressants.
The Government dismissed the research, but the findings could still be damaging for the Government's policies on welfare reform. We simply can't afford to take more from the most vulnerable in society; if Osborne wants to continue on his path of austerity, something's got to give.
The Metropolitan Police force estimates that 40 per cent of calls to the service, and 60 per cent of those taken into custody, involve someone with a mental health issue. Policemen and women often complain that they act on behalf of other services, that mental health staff and social workers (both of whom belong to sectors that have suffered massive cuts since 2010) go off duty and transfer their problems onto the police.
In pictures: Saint-Denis raid

Show all 33
With crime levels falling, police are spending more and more of their time dealing with teenage runaways and suicidal individuals, or detaining people suffering from psychosis until psychiatrists are available to come on duty and section them. The more these services are cut, the heavier the burden that falls on the police.
Perhaps using the money gained from cuts to police funding could be used to improve mental health and social services, further easing the burden on police as it stops them from fielding the blows of cuts in every other social service.
Those fighting against police cuts argue that events in Paris served as a tragic warning of the risks of cutbacks. Yet on-the-ground forces are very rarely involved in counter-terrorism policing. Those concerned about similar attacks occurring in England just need to look at George Osborne's last spending review in 2013, in which he pledged to maintain funding for counter-terrorism policing. Just yesterday Cameron announced plans for 1,900 new, specially-trained intelligence staff, drawn from MI5, MI6 and GCHQ.
Unless George Osborne is willing to reconsider his view that getting down the deficit is a matter of "national security," further cuts to public spending are inevitable. We can't face more being taken from the underprivileged or the NHS. If something's got to go, cuts to police could be the least damaging.
Register for free to continue reading
Registration is a free and easy way to support our truly independent journalism
By registering, you will also enjoy limited access to Premium articles, exclusive newsletters, commenting, and virtual events with our leading journalists
Already have an account? sign in
Register for free to continue reading
Registration is a free and easy way to support our truly independent journalism
By registering, you will also enjoy limited access to Premium articles, exclusive newsletters, commenting, and virtual events with our leading journalists
Already have an account? sign in
Join our new commenting forum
Join thought-provoking conversations, follow other Independent readers and see their replies