The inhumane side of our immigration system shames our society
The case of Opelo Kgari highlights two ways in which the Government falls short of the humanitarian standards that should govern British immigration policy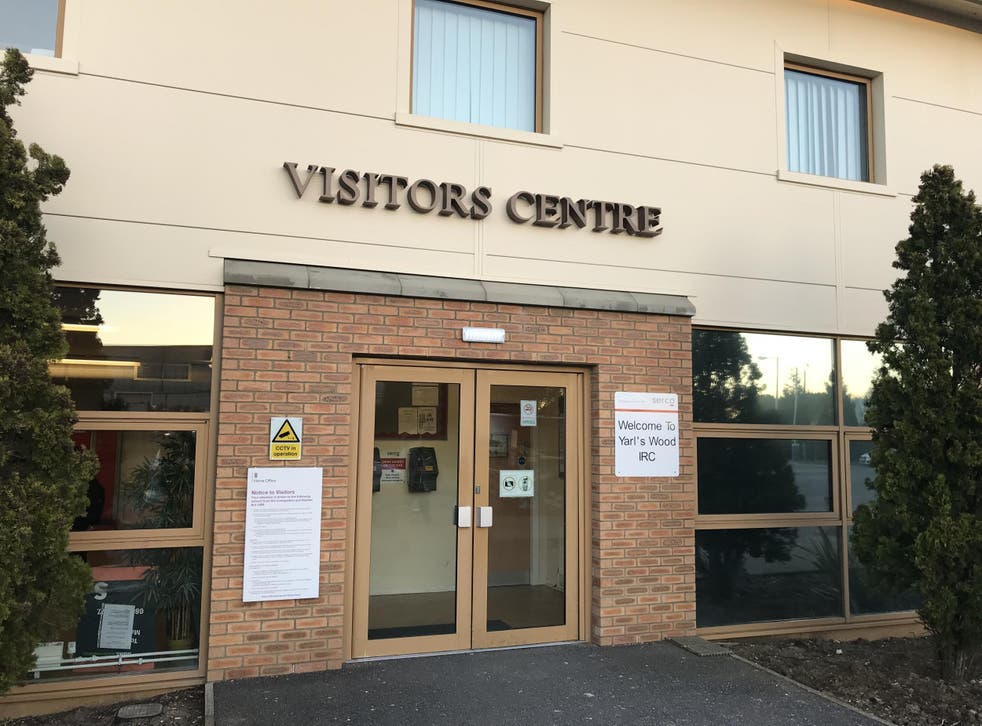 Two days ago The Independent reported from Yarl's Wood Immigration Removal Centre on the case of Opelo Kgari. Ms Kgari, 27, has been in the United Kingdom since she was 13, when she arrived with her mother.
She thinks of herself as British and took A-levels, but could not take a place at university because of her immigration status and so has thrown herself into volunteering and charity work.
Today, we report that Ms Kgari has been taken from Yarl's Wood to an airport to be returned to Botswana, "a country that she hasn't been to for 14 years – she hasn't got a life there; she doesn't even speak the language", as a friend explained to our reporter.
This is a terrible case, and it was a relief that at a very late stage, with Ms Kgari and her mother already at Heathrow, Caroline Nokes, the immigration minister, intervened to stop the deportation. The only humane outcome would be to allow Ms Kgari to stay and to contribute to the society where she has made her home.
The Independent accepts the need for immigration controls. We accept, therefore, that some people will have to be detained and returned to their country of origin. That means that places such as Yarl's Wood have to exist.
This case, however, highlights two ways in which the current Government falls short of the humanitarian standards that should govern British immigration policy. One is the need for more flexibility in cases of young people such as Ms Kgari who have only a tenuous connection with their home country.
The other is the need for higher standards of care at Yarl's Wood. According to Ms Kgari, most of the staff at the centre are "decent people", but they are trying their best in a system under strain. The humanitarian and mental health needs of many of detainees are not being adequately met, which is why 120 of them have been on hunger strike in protest.
​Yarl's Wood is just one of many neglected corners of Britain that shames a rich, liberal society.
It was ironic that Theresa May began her speech on Brexit in the splendour of the Mansion House on Friday by repeating her promise to the nation on the threshold of 10 Downing Street when she became Prime Minister in July 2016. "We will do everything we can to help anybody, whatever your background, to go as far as your talents will take you," she said, then and now.
Yet it often seems that her Government has become so consumed by Brexit that it has no time and energy to devote to the pressing and difficult social problems of the disadvantaged. Whether they are asylum seekers such as Ms Kgari; people with mental health problems; prisoners denied any realistic prospect of rehabilitation; rough sleepers; people whose benefits have been cut unfairly; or people forced to live in inadequate or overcrowded housing.
Let Ms Kgari's plight be a summons to our nation's conscience.
Register for free to continue reading
Registration is a free and easy way to support our truly independent journalism
By registering, you will also enjoy limited access to Premium articles, exclusive newsletters, commenting, and virtual events with our leading journalists
Already have an account? sign in
Join our new commenting forum
Join thought-provoking conversations, follow other Independent readers and see their replies