The Independent's journalism is supported by our readers. When you purchase through links on our site, we may earn commission.
Like the women at Yarl's Wood I too have been on hunger strike – I know how urgent their demands are
One of the big differences to me is that the number of demands they are making has increased compared to those we made in Harmondsworth. This is an indication that the situation for people in detention has not improved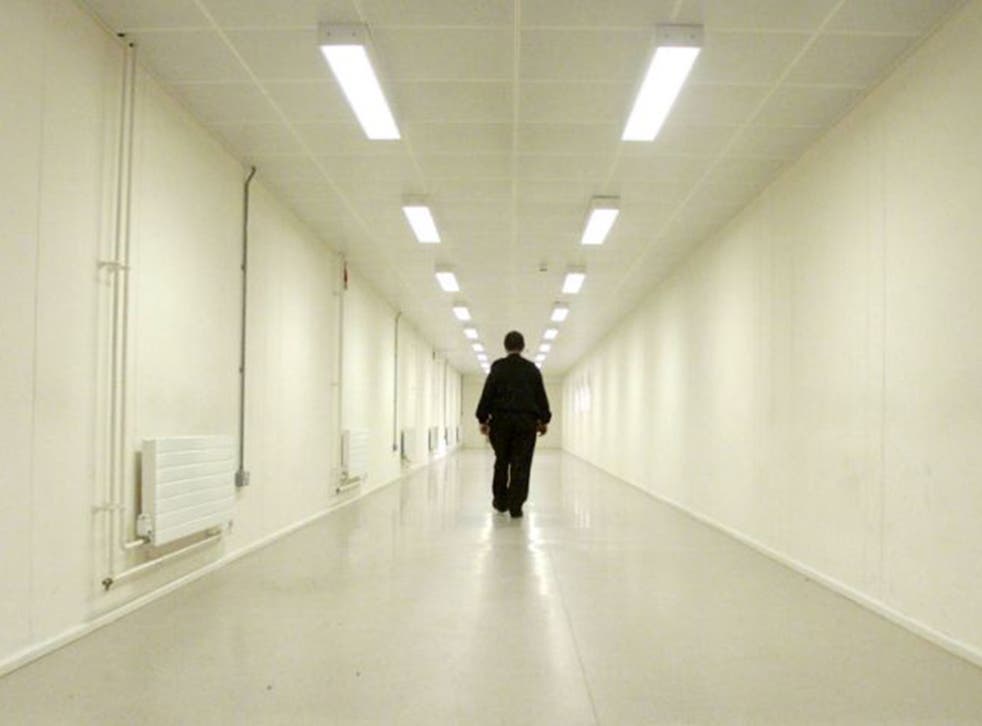 The hunger strike in Yarl's Wood makes me recall the hunger strike I was a part of in HMP Harmondsworth a few years ago. There were about 60 of us altogether. We were determined to fight the unfairness that surrounded us. We saw no other way out. We wrote a letter addressed to the Home Secretary at the time: a certain Theresa May.
The guards in Harmondsworth took many steps to try and keep our uprising at bay. They told us these kinds of actions would affect our pending claims and detention records. They told us this would be evidence of non-compliance. They had a clear message: don't raise your voices against the unfairness or you will face consequences. Fast forward a few years, and it seems that the hunger strikers in Yarl's Wood are both giving (and getting) the same message.
Our asks were a lot similar to the demands the ladies in Yarl's Wood detention centre are making now. We called for an end to charter flights. We demanded the Home Office stop sending people back to their countries before they had a proper chance to challenge unfair decisions, made by prejudiced caseworkers – people were being sent back to potential death with live, ongoing asylum claims. We, too, could see no end in sight to our detention. We, too, demanded an end to indefinite detention.
One of the big differences to me is that the number of demands they are making has increased compared to those we made in Harmondsworth. This is an indication that – despite lots of promises from the Government after the Shaw Review – the situation for people in detention has not improved. If you speak to Freed Voices members who have experienced detention several times over the past few years, most of them will say that the reality of detention is getting worse.
What really struck me was just how many of the strikers' demands are about things that should technically, by the Home Office's own published protocols, already be "in place". They are asking the Home Office to respect Article 8 law. They are asking the Home Office to respect the European Convention on Human Rights and 1951 refugee convention. They are asking the Home Office to respect due process and procedures.
The Home Office says the Adults at Risk policy protects vulnerable people from detention but the strikers are calling for an end to the detention of survivors of rape, torture, trafficking and forced labour. Why? The Home Office says they only detain people as a last resort and for as short a period of time as possible... but the strikers are demanding to an end to indefinite detention and a 28-day time-limit. Why is this?
It is because the Home Office does not practice the policies they preach. They are dealing with "alternative facts" for political gain. This week, the ex-immigration minister, Brandon Lewis MP, was on BBC Question Time and he said that "people in detention are people who are illegally in this country" – "asylum seekers go through a different process" – and that those detained "are there for a period of time until they go back to their country". If only he had looked at his Government's own immigration statistics released a few days before he appeared on TV!
UK news in pictures

Show all 50
If he had he would have seen that many people in detention have permission to be in the country – there are people will cases pending, leave to remain and EEA status; around half the people in detention are asylum seekers; and more than half of those detained in 2017 were not removed at all. They were – like me – released back into the community, thereby undermining the foundational Home Office argument for detention: it is necessary in order to remove people from the UK.
The same statistics showed that, by the end of 2017, of the 2,500 people in detention, 70 per cent had been locked up for more than 28 days, 64 people had been held more than a year, and one person had been held for 4.5 years and counting. It is not a great surprise to learn that Lewis is the same immigration minister who was ridiculed for claiming there is no such thing as indefinite detention in the UK.
Nevertheless, I believe these protests are also cause for hope and a sign of gathering momentum for real change on this human rights disaster. If you are not someone who has experienced detention first hand, it might be difficult to understand the dangers of speaking out against this unfair system from inside. There is enormous pressure on you when you are in detention to keep your mouth shut. You are under a strict system of control. The Home Office depends on this culture of fear to continue with their detention policy unchecked.
It takes enormous bravery to do what these women are doing. They can be extremely proud. I also respect that they are talking about the whole system, not just Yarl's Wood on its own. And that they are talking about comprehensive changes to wider detention policy, not just conditions. We need change everywhere, for everyone.
I hope that these protests form part of some wider actions against the whole "hostile environment". When people like the Yarl's Wood strikers stand up and speak out, they directly challenge the right-wing idea that we migrants are unable, or uninterested, in speaking about policy change. They also remind the world that, first and foremost, before we are stuffed into the Home Office's divide and rule categories of "asylum seeker", "illegals" or, the "very dangerous" (as Home Secretary Amber Rudd described us yesterday), we are human beings. We are equal. And we demand to have our human rights and our civil liberties protected as such.
Mishka Pillay is a is a member of the Freed Voices group. Here are four things you can do to support the people in detention, courtesy of the SOAS Detainee Support website
Register for free to continue reading
Registration is a free and easy way to support our truly independent journalism
By registering, you will also enjoy limited access to Premium articles, exclusive newsletters, commenting, and virtual events with our leading journalists
Already have an account? sign in
Register for free to continue reading
Registration is a free and easy way to support our truly independent journalism
By registering, you will also enjoy limited access to Premium articles, exclusive newsletters, commenting, and virtual events with our leading journalists
Already have an account? sign in
Join our new commenting forum
Join thought-provoking conversations, follow other Independent readers and see their replies