You won't part me from my high heels – if this is millennial feminism, I'm joining the patriarchy
I worked as a receptionist in the 1990s and happily wore both heels and a face of slap. The professional fem-bot costume is your armour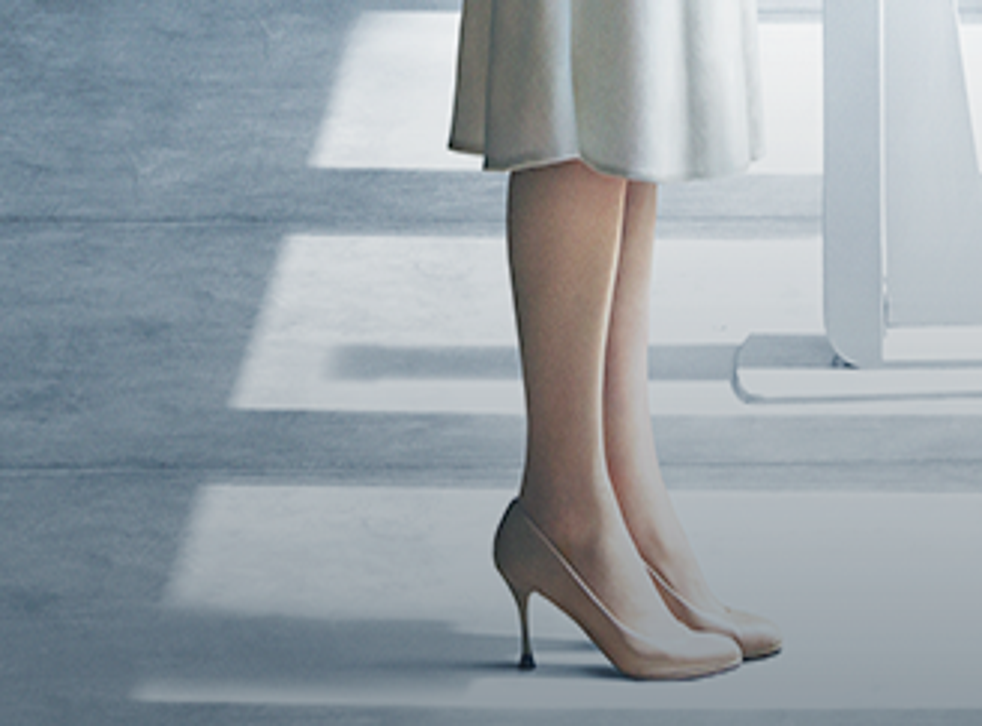 The latest weary-making feminist outcry over women being requested to wear high-heels in public-facing jobs is further evidence to me that in modern terms, I have probably left the movement. Lump me in with The Patriarchy. I don't agree with much of what those boys do but, god damn, they get the job done, while we whinny over nothing. I knew I'd lost the way with joke shop feminism 3.0 when our new saviour 'Slut Walk' organiser Amber Rose re-invented herself as Gloria Steinem by encouraging other deluded millennial clots to prance about dressed as Eighties dad wank-aids Hot Gossip in order to increase respect-levels.
Behaving like attention-seeking twats clad in tacky suspenders does little for the Sisterhood. Although that's a farce too, mainly. I've found most examples of the sisterhood, under closer scrutiny, merely to be stone cold networking and social climbing with a slender lipstick veneer. But that's an unpalatable truth too.
Aside from the heels and the slutwalks, I knew modern feminism and myself were deeply estranged during last month's outcry over young women being 'groped at gigs', as my first thought was that when I was sixteen, getting titted up wildly in the melee at the Glasgow Barrowlands really was the best part. Then I identified this as a 'rape joke', which are never, ever in any context funny, and that I should probably hand myself into Sister Amber Rose for penance. She knows about these things.
The world's 15 most powerful women in 2015

Show all 15
So, to get back to shoes, which are a feminist issue: outraged Nicola Thorpe, 27, is furious this week as her temporary job as a City firm receptionist specified she should wear heels. And, more upsetting still, they want her to wear makeup too. Thorpe's petition for the practice to be make illegal has gained 123,000 signatures. That's 123,000 modern feminists who'd like to be able to sue their boss for specifying what they look like when they're at work. This sort of stuff will sort the pay gap out. Bravo everyone.
Clearly I'm impartial as I worked as a receptionist in the 1990s and happily wore both heels and a face of slap. Because when you're dealing with hundreds of strangers, bike couriers, grumpy security guards, drunks, tramps and lost tourists every hour, then the professional fem-bot costume is like your armour. Pencil skirt, lipstick, a cloud of perfume, three-inch heels, 'a nice skirt'.
When you're perched on the front desk of a company you reflect the entire mood of everything happening behind you. Yes, wacky digital agencies may well allow female receptionists to slouch about with greasy hair, clad in a fisherman's jumper, Crocs and a lovely moustache to reflect their latest fascinating gender-neutral shtick. However, it's safe to say if you have a job somewhere safely corporate – where the pay will more favourable than serving pasties at Greggs – they'll require you to look like Sigourney Weaver in Working Girl. You'll need to cover your spots with foundation, wear mascara, stick some blusher on to make you look alive at 9.15am, put your hair out of your face, smell fragrant and wear something your Aunty Glenda would recognize as 'smart'.
The world, I can assure you, treats a professional woman differently in heels. It treats a woman differently in exactly the same manner it treats a man differently wearing an uncomfortable, hot, tediously traditional suit. A suit – for several reasons – makes a man become suddenly more trustworthy. He looks more like a person who rose early, knows his way round a spreadsheet and has a five-year plan.
It's all smoke and mirrors of course, but that's why The Patriarchy have no problem at all sticking a shirt, tie and brogues on from nine-to-five on weekdays, then milking dry all the plaudits and kick-backs that come with it. They don't waste a week in May with a whiny petition demanding to wear camo shorts and espadrilles. The Patriarchy soars onwards and upwards, while the increasingly silly Sisterhood are signing petitions.
Join our new commenting forum
Join thought-provoking conversations, follow other Independent readers and see their replies