Young people like me who question socialism are being silenced
The scarcity of economically liberal young people has led to the few of us who don't support the Corbyn project to be singled out and demonised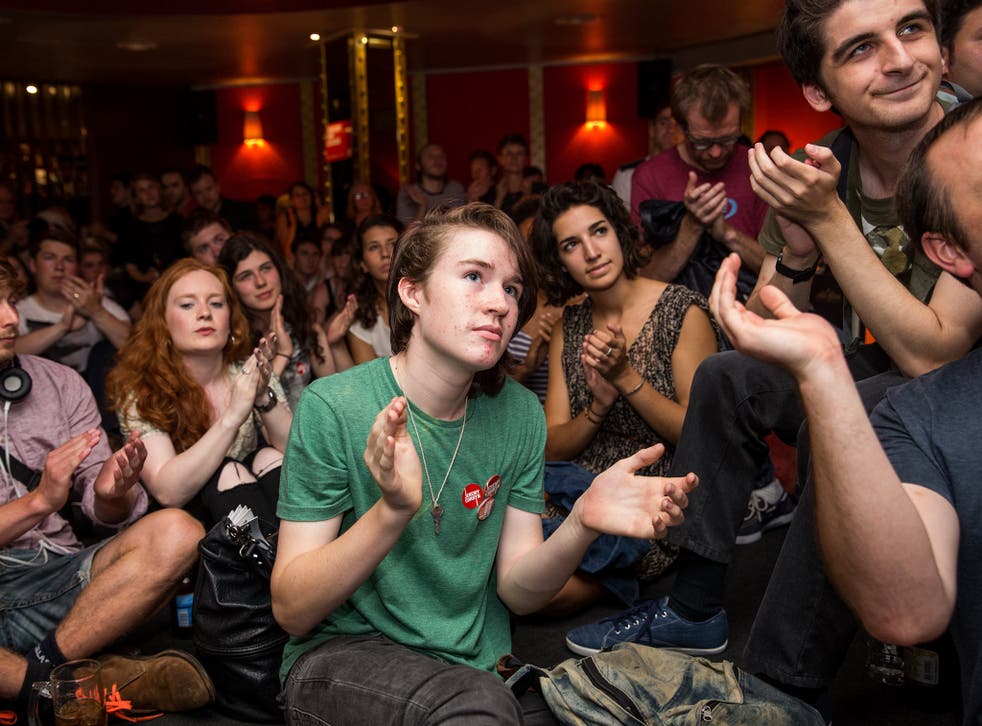 This year's victory for Corbyn amongst the youth of Britain was predictable: most millennials are not attached to conservatism as they have nothing much to conserve.
Young people like me, who don't support Labour, have become a minority. As a young free-marketeer, I find the glorification of communist forces amongst my generation nothing less than unsettling, considering the suffering that the ideology has been responsible for on a global scale. The scarcity of economically liberal young people has led to the few of us who don't support the Corbyn project to be singled out and demonised.
As Dr Stephen Davies, head of education at the Institute of Economics Affairs, highlights: "The actual number of classical liberal or libertarian young people is no different now to what it was at any point in the last 40 years. The difference is that a current of radical leftism has appeared, initially in response to the Iraq war and disillusionment with Blair, which thanks to social media has become much more organised and also less tolerant."
The insular and intolerant nature of the youth involvement can be noted through organisations such as the National Union of Students (NUS), who have consistently nurtured a left-wing bias since its emergence in 1969. With the organisation headed by the left, it stands as a body that feels exclusionary to many right-wing students.
Tom Harwood ran for the NUS presidency earlier this year, offering an alternative to this left-wing bias as potentially the first NUS president to stand as a Conservative supporter since the formation of the organisation. Harwood commented on what he saw as the divisive nature of his election: "The hostility of many within organised student politics to mainstream political viewpoints is staggering. During my NUS campaign I spoke to too many students who had been turned off and even frightened by the intimidation of the hard left minority that controls so much of the student movement. The student movement is divisive, unrepresentative, and unwelcoming. There is no room for opinion that doesn't adhere to the ideologies of the intensely political left-wing groups that control it."
Jeremy Corbyn at Glastonbury: Labour leader gives rousing speech before Run The Jewels set
It should also be considered that there has been a surge in the number of leftist academics, which promises an insufferable level of bias throughout our education system. A report by the Adam Smith Institute found that "around 50 per cent of the general public supports right-wing or conservative parties, compared to less than 12 per cent of academics".
Often, this left-wing bias is explicit and compromises teaching standards. Earlier this year, Sussex University was accused of threatening freedom of speech after one of its leading professors held a workshop for academic staff on how to "deal with right-wing attitudes in the classroom". Although this was later defended as an attempt to tackle more extreme views, a matched intervention for extreme supporters of the left, who may praise the premiership of Mao or Stalin, cannot be found. Those in positions of power are failing students by discouraging them to draw their own conclusions through debate – instead, fixing the bar as to what is an acceptable political position.
UK news in pictures

Show all 50
Those who decided against voting Labour, despite such bias, are continuously branded as lacking mindfulness or opposing opportunities for those from minority-ethnic backgrounds. As a second-generation immigrant with Muslim family, I have been subjected to the claim that ethnic minorities are traitors to fellow minorities if they reject the Labour Party. In turn, some Corbynistas are cutting us short before recognising that many libertarians call for the freer movement of people and the praising of cultural diversity – instead adopting the patronising conjecture that ethnic minorities cannot form opinions for themselves.
From all scratches on the political spectrum, we must not allow a war of divisiveness between millennials to lead the generation into an intolerant future. Healthy debate should be a key staple of our development – both within the education system and between ourselves. If we are to oversee the importance of debate, we are missing out on the innovation needed to future proof our generation.
Join our new commenting forum
Join thought-provoking conversations, follow other Independent readers and see their replies