Young people are being robbed of the glorious hedonism we took for granted
The resilience of the youth is dependent on being together in tribes, dancing and having the time of their lives, not being huddled in freezing parks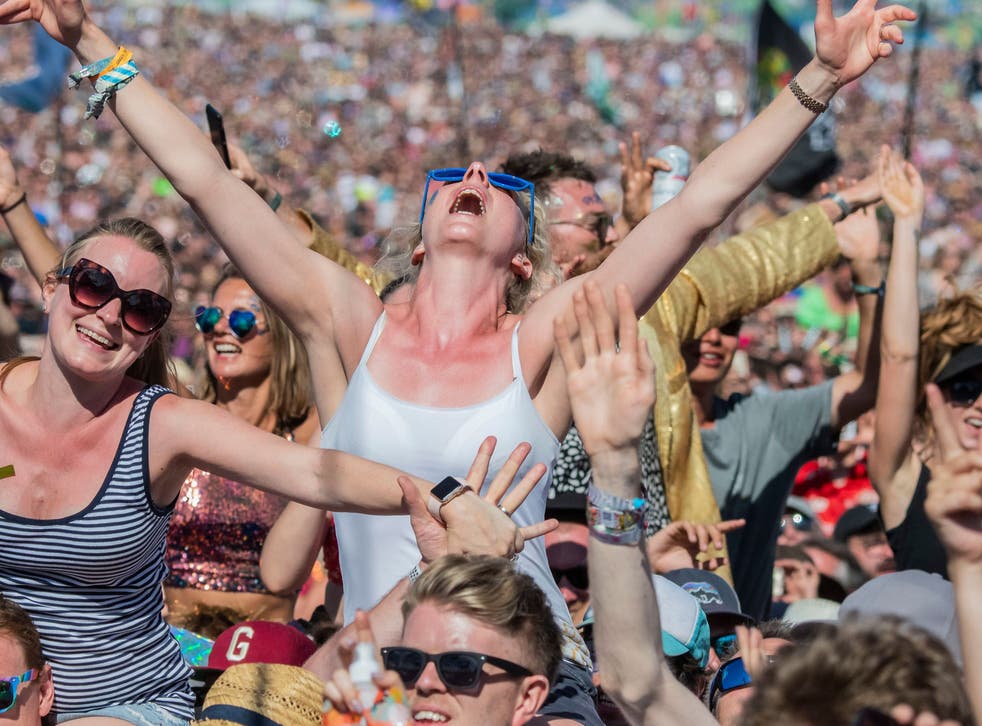 Indulging in nostalgia has been a comfort since March 2020, when the masses of people who buzzed around in my world were swept away along with the exciting rollercoaster of work.
I found myself online ordering Heather Shimmer lipstick and writing to The Body Shop asking if they had any of the long-discontinued Dewsbury perfume, which was the scent of my university years. (They are yet to write back.)
My brother sent me a Nineties bomber jacket he found online, exactly like the one I used to live in when I was 23 and flying around London to gigs and parties. I once left it at the home of a one-night stand. (When I went to retrieve my beloved jacket the next day he had already carefully folded it and left it for me on his doorstep, god forbid I should ring the bell and have eye-contact with a man whose body I'd seen every inch of the night before.)
I've been wrapping myself up in the music I listened to obsessively back in the Nineties and early Noughties, The Divine Comedy, Ben Folds, The Cranberries... music I'd put my make-up on to before yet another night out. I missed so much television from that time because I couldn't sit still for long enough to watch Fist of Fun or Black Books, Spaced or Father Ted, even though I had been obsessed with comedy before I became obsessed with going out and binge drinking. I've caught up with all these shows only since march with my children which has been a joy beyond measure.
I've found myself missing my twenties. Something I've never done before. My head will suddenly find itself at Glastonbury 2000, my friends and I had to fold ourselves up to cram into the dance tent at Glastonbury for Fat Boy Slim's set. A few moments and countless trodden toes later, we were happily jumping up and down, drenched in other people's sweat, still partially folded up.
Dancing is an integral part of being human. In Iranian culture, we do it in the house, sober. "Right then, shall we dance?" is as normal as saying: "Shall we play twister?"
The popularity of Sophie Ellis-Bextor's Kitchen Disco on Twitter says everything about all of our need to shake it for the sake of our mental health. She dresses up and sings and dances in her glittery kitchen with her children and millions watch. My cousin and my brother, aged 40 and almost 50, have regular hilarious online "dance-offs".
God, we took dancing and fun and friends and friendly strangers for granted.
I know I'm not the only one hankering after my youth right now. The need to crawl back there has been quite a common experience for my generation. During lockdown, so many people I'd lost contact with got back in touch.
I've had sweet, warm messages on Facebook and Instagram from people I used to be young with. Perhaps as Generation X have hit or are almost hitting 50 this would happen anyway, but it does seem to be a side effect of the pandemic to want to reconnect with who we were in our most carefree and responsibility-free days.
Young people of the 2020s are being robbed of that glorious hedonism we rightly took for granted. They are a group that is so often missed when we dole out our compassion. They have the resilience of youth after all. But that resilience was hugely dependent on being together in our tribes. How are they coping now poor things? They can't gather! They can't dance! They can't get drunk and giggle in a heap altogether. It's cruel. I wish this generation's memories of youth will be of jumping up and down in sweaty pits, having friends on tap and the endless possibilities of making new ones. But I fear instead it'll be of being huddled in freezing parks with passersby giving disapproving looks that say "you're going to kill granny".
They need to be cut some slack. We have the memories, they are just making them. Parks have become busy communal gardens again and we seemed to have nailed unofficial time-sharing. As the winter afternoons begin to dim, parents gather small children and scoot them home to defrost their hands and feet before dinner, handing the parks to us dog walkers.
By the time my dogs have exhausted themselves, it is properly dark and we head home, passing the teenagers and early twenty-somethings who have started to enter the park two by two. It's like a Covid-19 Noah's Ark. A few times I've miss-timed my dog walk and ended there later than I should be.
In the wooded part of our local park, my golden retriever retrieved something from the bushes which, although was revolting for me to wrench out of her mouth, did make me think "at least they're being careful".
Join our new commenting forum
Join thought-provoking conversations, follow other Independent readers and see their replies