Young people, the future of the country is now in your hands
Prove the pollsters wrong and turn up to vote for the kind of future you want this Thursday – because you've never had so much power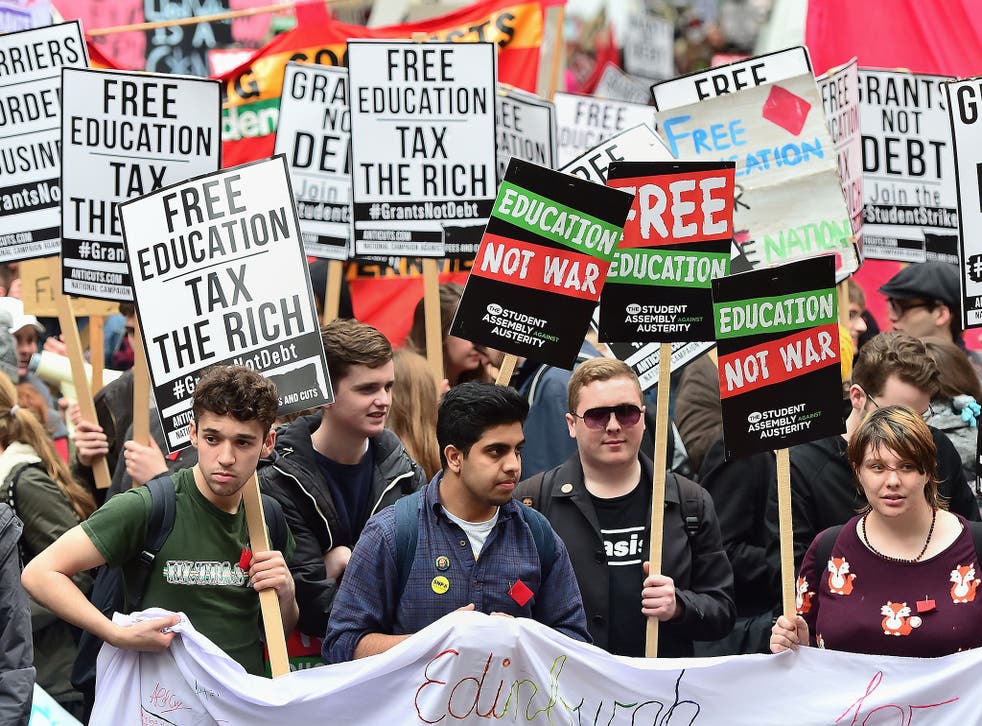 Come Thursday, young people will decide whether the UK will wake up the following morning to a Conservative landslide or a hung parliament. Not to be too melodramatic – but what the hell, I live for the drama – young people: the fate of the country is in now your hands.
According to an ICM poll, which predicts a low turnout among younger voters, the Conservative Party is are polling at 45 points and Labour at 43.
On the flipside, Survation credits young people coming out in their droves; it puts the Conservatives at 41 and at Labour 40.
Other organisations such as Ipsos MORI and ORB fall in between these two extremes in their estimates of youth turn out, and are between the two on their estimates of a Tory lead.
For every young person that swings by the polling station after work to vote anything but Tory (they're open from 7am until 10pm and your local one is just around the corner from your house; you can find out where here), that ballot paper will be a massive middle finger to the party which have spent the past seven years ignoring their future because they believe that, when it comes to election day, they probably won't turn up.
General Election polls and projections: June 6
They've said as much: one unnamed Tory candidate, who has served more than a decade as an MP, told HuffPost UK: "Under thirties love Corbyn, but they don't care enough to get off their lazy arses to vote for him."
The Conservatives think that you don't matter, and their track record shows it. They hiked up university fees to £9,000 and cut grants. They are making you carry the burden of a debt you may never pay off because your employment is insecure and poorly paid. They made you pay sky high rents that line the pockets of wealthy landlords, leaving you no chance of ever owning your own home.
They make you move home, again and again and into smaller and crummier properties, just to find somewhere to live. When times got really tough, they removed your right to claim housing benefit.
They made decision after decision that has left young people feeling depressed, anxious and hopeless. In exchange, you're offered a future in which you can't even rely on the NHS.
So screw that MP who thinks you are too bone idle to vote. Show him how wrong he and the pollsters have got it.
Which polling company proves to be right – in their predictions of a Tory landslide, minority or a hung parliament – depends on how many young people come out to cast their ballot.
Those predicting a Tory majority are doing so on the basis of past voting habits. Younger people have always been less likely to vote than their older counterparts.
In 2015, just 44 per cent of young people came out to vote, compared to 65 per cent among the electorate as a whole. During the EU referendum, 64 per cent of registered voters went to the polls – but 90 per cent of over-65s turned out.
UK General Election 2017

Show all 47
This time it is different. That's what YouGov and Survation have picked up on. A quarter of a million under-25s registered to vote on the last day of registration – an increase of 117,971 compared to the last minute registration period in 2015.
For many young people – whether they choose to vote Labour or Liberal Democrat, or for one of the smaller parties – there is now a real choice.
There's the choice of a future free from student debt, with more secure housing and higher pay packets with Labour. Or there is the choice of the chance to protect the right to live, work and love across the European Union with the Lib Dems.
The reason to get out and vote have never been clearer: prove them all wrong and show what type of country you want this Thursday – because you've never had so much power.
Register for free to continue reading
Registration is a free and easy way to support our truly independent journalism
By registering, you will also enjoy limited access to Premium articles, exclusive newsletters, commenting, and virtual events with our leading journalists
Already have an account? sign in
Register for free to continue reading
Registration is a free and easy way to support our truly independent journalism
By registering, you will also enjoy limited access to Premium articles, exclusive newsletters, commenting, and virtual events with our leading journalists
Already have an account? sign in
Join our new commenting forum
Join thought-provoking conversations, follow other Independent readers and see their replies