How to be an ethical porn consumer in nine easy steps
Yes, there are problems in mainstream porn. But the answer isn't to get rid of it - it's to turn it into something socially helpful and truly pleasant for everyone involved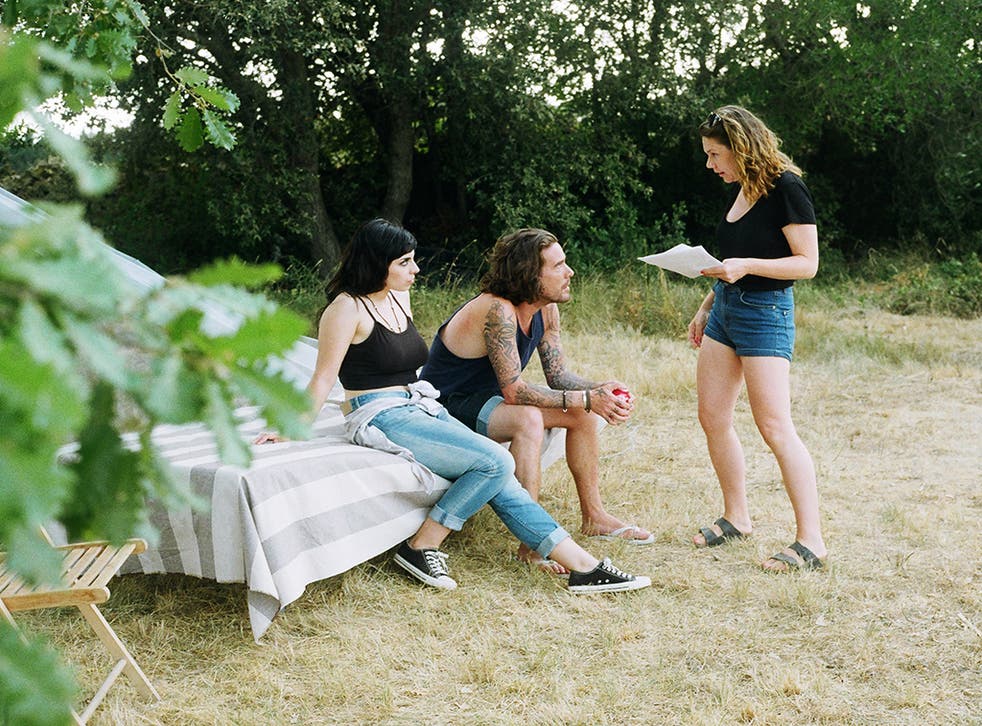 What is ethical porn – and does it even really exist? Is this a safe road or are we just putting some glittery make-up on the same old porn industry which has been accused of gender-based violence for years? And considering that the taboo around sex entertainment drags a shadow over Google, how can we be sure that the porn we are watching isn't hurting anyone?
As an adult filmmaker, I understand every word of munition that one might have against the porn industry. Yes, porn does have a dark history, but trying to get rid of it is like confronting an issue by closing one eye.
Meanwhile, you end up ignoring an avalanche of good things: workers who are proud of their jobs, women's right of embracing their sexual positioning, the huge sex-ed potential that a porn movie could have. The answer to mainstream porn issues relies in bringing them to the light - with critical, detail-oriented eyes - and transforming them into something different. Something socially helpful, intellectually solid, and truly pleasant.
Besides advocating in defense of adult films (I prefer the term over 'pornography', as porn has a history which I don't believe reflects the adult films I make) as a tool for women's empowerment, I also produce them accordingly. I have a set of nine rules to follow every time I produce a new movie – and I believe these should be followed by any socially engaged porn consumer.
And by the way - you know what happens when you go grocery shopping right before lunch. Try your porn-searching in a moment when you're not horny.
Without further ado, your definitive guide:
1. You can see who's on screen. But do you know who's behind it?
Do you know who the people behind the film are? Directors, producers? Do you find them easily in the Contact page of their website? If the person making the porn isn't proud of what he/she is doing, big chances are you won't be proud of watching it either.
2. A producer shouldn't trick actors into doing porn
One of the biggest problems of the mainstream industry is having very young actors who end up encountering porn producers due to financial needs and then end up stuck in the business for a long time.
An ethical porn producer will open the eyes of any beginner and make sure they understand that the consequences of acting in a porn movie can last a lifetime - this is the reason why it is only good for those who are really confident about their goals.
3. "Very young" isn't always equal to "very good"
Having been in this industry for ten years now, I've decided not to work with anyone under the age of 21. I'd rather know that the performers have explored their sexuality in their private world before deciding to have sex in front of a camera.
4. A respectful job deserves a respectful pay-cheque
A decent fee for performers is around 600 to 800 euros per sex scene. Bargaining this amount is more than a rip-off, it is the beginning of exploitation.
5. If a performer says no to your request, a producer should find something (or someone) else – be sure that no one was coerced into an act they didn't want to do
Enough with this idea that adult film actors are always up for everything - or that they should be. A performer has all the rights to say "no" to a request of anal sex -especially if the request comes last-minute in the middle of the scene!
An awesome word that makes things much simpler is "negotiation", this crazy idea of having a dialogue intended to reach a mutually beneficial outcome. If we're being honest I don't even get to direct much of the sex in my own films - I'd rather let the desires and erotic ideas of the performers guide the scene. This is my way of making the shooting comfortable and pleasurable for them, and more real and beautiful for me. A total win-win!
6. Performers are professionals, and should be credited as so
An actress should have the right to suggest a partner for her scene and vice-versa. They are doing something intimate for you to profit over, so listening to their requests is a matter of professionalism.
7. The secrets of on-set conditions
This one is tricky: food, water, and regular breaks. What's the surprise? If it doesn't look like it was a real workplace, it probably didn't have real, fair workplace conditions.
8. Old but gold: safety always comes first
You might have heard condoms aren't big friends with the cameras, but that is no reason why shootings should be unsafe. Look out for them. Exhaustive STD tests for everyone, as detailed as medicine gets, are a must on top of contraception.
9. Good production values
You might have also heard that when it comes to fantasy, telling right from wrong isn't always an easy task. Good thing filmmaking is a very real thing! A socially responsible producer would never say yes to anything illegal or that might instigate non-consensual actions, and while the filmmaker should ensure consent in both set and narrative, the viewer should look for consent depicted in the film.
Consent is the first and foremost check-box for any storytelling and should be obvious in the narrative. Plus, come on, say it out loud: con-sen-su-a-li-ty. It just won't get any sexier than that.
Join our new commenting forum
Join thought-provoking conversations, follow other Independent readers and see their replies