This year's Spotify and YouTube stats reveal how little we value female work
As long as the people choosing where to invest the money are men, the industry will be shaped by the male gaze, which has been proven to denigrate the work of women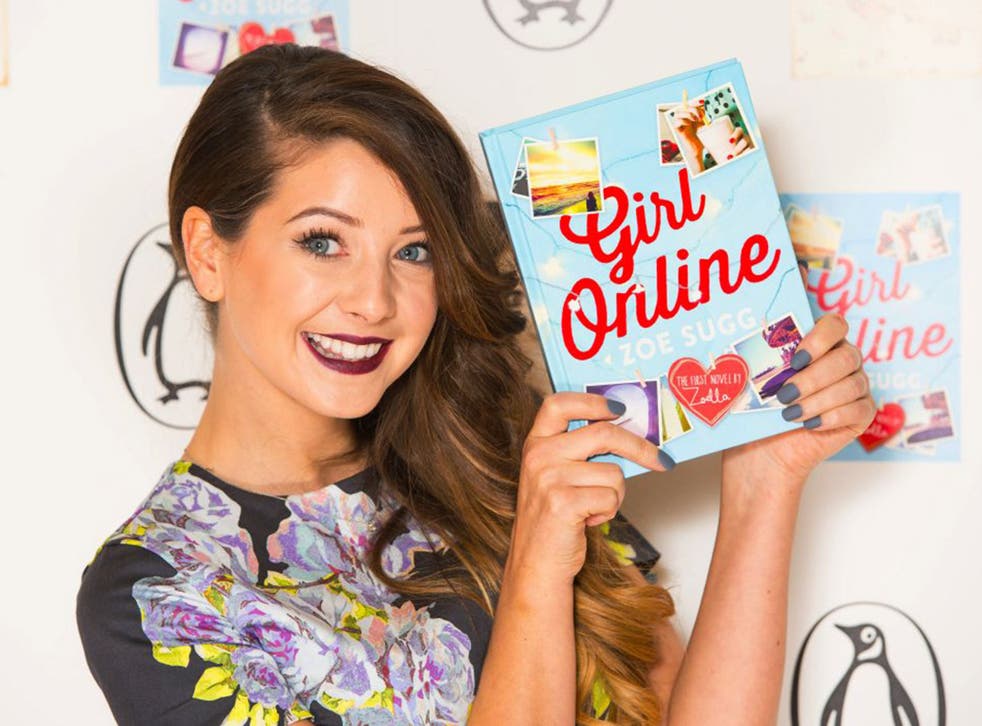 It's hard to feel sorry for Ariana Grande, Taylor Swift or Zoe Sugg for being just that tiny bit less successful than their male counterparts, isn't it? After all, what's a few million pounds for people who live in mansions, fly first class and sell out live shows within minutes? Not much, on the face of it. But it speaks a lot to the world we live in.
This week, two lists were released: the highest paid YouTube stars and the most streamed artists on Spotify. They have two things in common: firstly, they offer a slice of the entertainment zeitgeist of 2018; secondly, they are comprised entirely of men. Sort of. The highest paid YouTuber is actually a 7-year-old boy. It seems that women's work is less valuable in our society than that of a child reviewing toys.
It's important to note that YouTubers' earnings do not directly correlate with their subscriber counts or video views. They are based primarily on the ads that run on their channels and brand sponsorship deals – both of which are determined by how much their content and demographics are worth to advertisers. Jake Paul, the second highest paid YouTuber, has 17 million subscribers; fewer than Jenna Marbles, one of the biggest content creators on the platform, yet – as a woman – nowhere to be found on this list.
Despite the fact that millennial women have huge spending power, advertisers seem to have a perennial problem monetising us. This year alone, four publications aimed at this demographic – The Debrief, Glamour, Look and Lenny Letter – have shut down.
Google has over a decade's worth of data on me, yet it's only able to serve me ads for high street fashion brands (which I don't shop from) and early detection pregnancy tests (which I have no interest in ever having to use). I , like all women, am a complex individual, yet the advertising industry boils me down to a mannequin with a womb.
The YouTube list is stark evidence of how brands are unwilling to invest equally in marketing to women, and in female creators. It's not a leap to assume that part of this must be down to the fact that the positions of power are occupied by men. According to the 2016 IPA Agency Census, just 31 per cent of senior positions in creative agencies are taken by women.
The sexist dismissal of content created by and for women applies just as powerfully to the Spotify list, and the reasons why we're elevating male voices in the music industry. A study released earlier this year analysed the top 600 songs from 2012 to 2017 and found that only 22 per cent of the performing artists, 12 per cent of songwriters and a shocking 2 per cent of producers, were female.
This is not surprising. In almost every single industry men hold the jobs with the most decision-making power. According to data released last year, women in the UK hold only 12 per cent of full-time jobs paying £150,000 or more.
As long as the people choosing where to invest the money are men, the industry will be shaped by the male gaze, which has been proven to denigrate the work of women. Of the 899 individuals who have been nominated for the last six Grammy ceremonies, 90 per cent were men. This week the nominations for the Golden Globes were announced: of the 40 film nominations in gender neutral categories, only two women could possibly win: Nadine Labaki, who directed Capernaum in the Best Foreign Language film category and Deborah Davis who wrote the screenplay for The Favourite (co-written by a man, whose name is, of course, first on the credit).
Support free-thinking journalism and attend Independent events
The way industry treats art created by women is important. People look to these lists and awards ceremonies as a value judgement, a way to determine what's worth consuming in an age where content is unlimited, and the erasure of female artists contributes to society's internalised misogyny in this space.
Things created by women are "chick flicks", "girly", "fluffy" or "niche", while those created by men are considered mainstream. Yes, there are women who manage to break out of this mould, but by prioritising the work of men, we're making this infinitely harder for women to achieve.
Pop culture has a huge impact on our perceptions and understandings of the world, and as long as the music, film, digital content creation and advertising industries continue to be run by men, the vast majority of what we consume in these spaces will be created from a male (usually straight, white, rich) perspective. This is why female musicians are routinely sexualised in a way we would never do with men; it's why so few movies pass the Bechdel test; it's why ads continue to reinforce gender stereotypes that we know function to further oppress women and maintain the status quo of male supremacy.
If we want to live in a world where women's work is valued, we need to begin by putting women in positions of power, and recognise that female narratives are just as important, interesting, engaging and lucrative. Whether you care about Zoella's latest vlog or Ariana's (excellent) "Thank U, Next" video, you should definitely care about their exclusion from the measures of success in their industries. YouTube and pop music may not be the priority, but they're an important piece of the patriarchal puzzle, and one we must stop overlooking.
Join our new commenting forum
Join thought-provoking conversations, follow other Independent readers and see their replies