So what if Zac Goldsmith doesn't know what comes next on the Central Line? You wouldn't really want your MP to be 'real'
The real problem with 'real-ness' is that people desire it from their heroes, elected politicians and even columnists, but only in tiny smatterings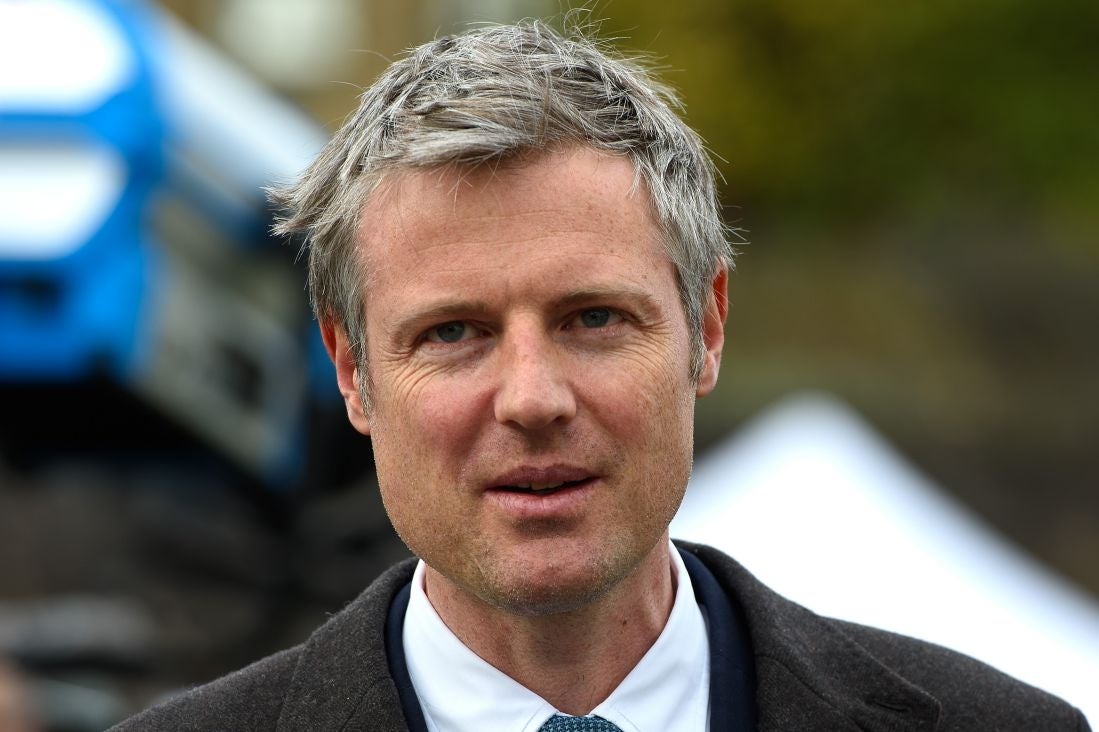 Yearning to be a political figure, and then attaining that goal, marks a person out - in my book - as at very least an oddball and in many cases a raging masochist. Imagine the endless round of meetings and thankless tasks. But worst of all would be the Stasi-like social-media monitoring you'd be subjected to. "I saw our MP picking his nose in his car this morning near the Hanger Lane gyratory!" someone might tweet, with an accompanying Vine, played 4.1 million times by lunchtime.
"Should our MPs," the news cycle might peddle for the next two days, "be picking their noses on OUR TIME?" Or, putting the MP even more on the spot, "Can you elect a man who picks and flicks?" The public hate this silliness, yet they create this silliness. Let he or she without a well-prodded Buzzfeed app on their phone cast the first stone.
At the same time, one of the greatest modern obsessions we have with our politicians is to do with their "real-ness". I don't mean we want proof that they're actually alive and didn't - as in a terrific but well signposted M Night Shyamalan-style twist - in fact die in 1842. No, we need to know that they understand "real life" and can, at any point, answer quick-fire questions about it in a way that will single them out as one of us.
I cannot answer quickfire questions on anything. If you were to ask me, against the clock, what was the surname of Britain's first woman prime minister (first name Margaret), I would immediately assume it was a trick question and answer, "Rutherford". But politicians - as well as celebrities - must live in nigh-constant fear of being questioned about such things as milk prices, bus fares and the history of EastEnders.
Earnest toff Zac Goldsmith, MP for Richmond Park, nearly put paid to his London mayoral chances this week by being unable to answer a question about the Underground's Central Line. So unreal. Yet plucky Zac rescued himself from the jaws of doom by being able to recall that Dirty Den was once the landlord at the Queen Vic. Phew, semi-real again. Or as real as he can hope to be when he has the albatross of "Eton-educated" around his neck, defying realness wherever he goes.
Zac Goldsmith struggles to answer London trivia questions
These two questions illustrated neatly to me the futility of our search for human authenticity. Starting out as a writer, I wrote a lot about soap operas and thus had "Grace watches soaps" attached to my reputation, and I can assure you that it did not lead to a warm buzz of innate respect every time I entered a room. Quite the opposite in fact.
People of all classes, ages, shapes, sizes and ethnic groupings would form queues at parties, awkward wedding receptions and funeral wakes to inform me that they had no time to watch soap operas. The "I don't watch EastEnders" sneer would begin somewhere behind their ears, spread across their face and down to their chest, and cause skin puckers as far as their toes. If Zac had said, "Oh I love EastEnders, I watch it five times a week!" he would be, in the eyes of many people, a time-inefficient fop, guilty of taking vicarious pleasure in a world of fictional poverty. Could he not make himself useful? Work at a food bank, for God's sake? But, then again, perhaps the real-ness rules with soaps have shifted.
Goldsmith's Central Line "gaffe" - he couldn't name the next station along from Bond Street, Oxford Circus and Tottenham Court Road - led me to shuffle awkwardly in my real, honest, working-woman jeans because I travel on that Tube line five times a week and I still hummed and hawed over the answer.
Come 6.15am, the Central Line is so overcrowded that you have no choice but to travel standing up with your nose semi-inserted into a fellow passenger's dandruff while you seek to achieve a meditative, not-panicking-about-being-blown-up-by-terrorists state of mind. So am I more real or less real for wanting to take an Uber? Do I get extra real points for taking the bus? How about if I tell you that I always sit upstairs, near the back? Even at night. No one has yet attacked me - perhaps because I am blessed with the resting face of an angry Northern headcase. Does that make me real? Or, actually, stupidly non-streetwise?
The real problem with "real-ness" is that people desire it from their heroes, elected politicians and even columnists, but only in tiny smatterings. We want real people who were born on the NHS but we're actually quite scared of folk with clumsy scars and silver fillings. We want real, down-to-earth opinion as long as it doesn't involve things that actual, real people say, like: "Sometimes people deserve a punch in the gob," or, "I actually love Staffies, and yes they do maul children," or, "I don't care if my grandmother is a bigot, she's 89," or, "I hate paying tax."
The realness we have grown to require is a neatly kept, prettily artificial one. I am completely, nose-bleedingly real. I wouldn't have me anywhere near government.
Join our commenting forum
Join thought-provoking conversations, follow other Independent readers and see their replies