Why you should vote for Zac Goldsmith
His manifesto is so ambitious that it may seem too good to be true, but there's a reason why Zac's constituents gave him the single biggest increased majority of any MP last year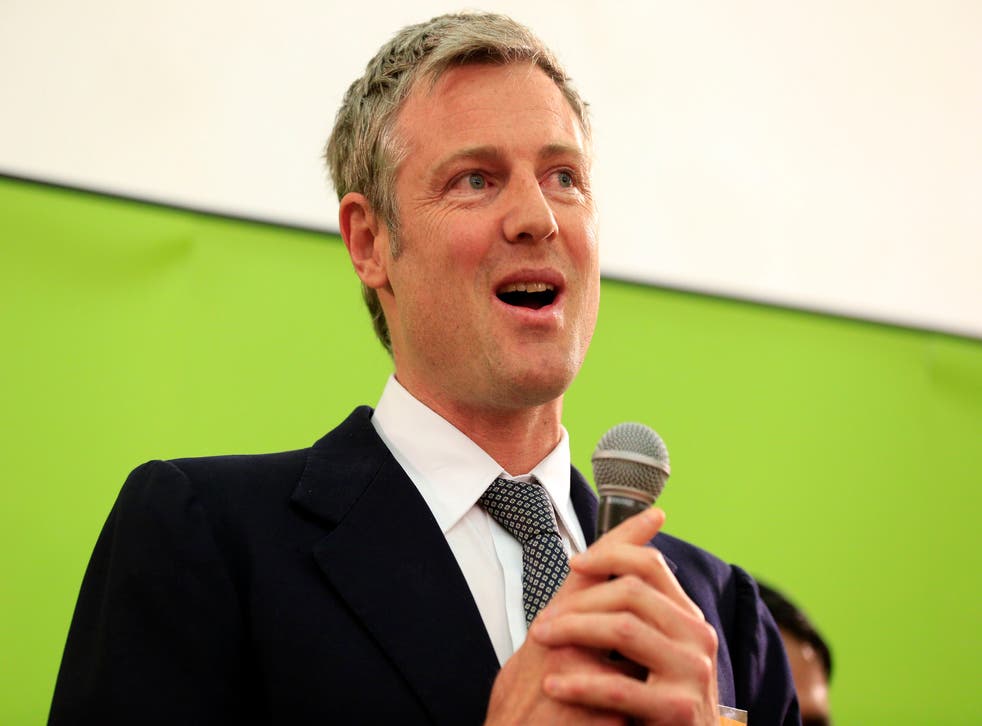 Londoners have probably had more than enough information about the Mayoral election by now. But we can't forget – everyone who lives in the capital has a hugely important decision to make. And this is what it comes down to: success, capitalism and opportunity are the words which best describe London and only a Conservative Mayor can truly understand what they mean.
Read the other side: Why you should vote for Sadiq Khan
Zac Goldsmith's policies show that he cares about every Londoner. He wants to reduce council tax. He wants to give more people a greater chance to buy their own home, by double house-building to 50,000 homes a year. A fast, reliable and accessible transport is on the agenda too. Over 500,000 more jobs for Londoners will be created under his leadership, as well as a new £20 million fund to improve London's high streets.
Everyone will feel safer with Zac as Mayor, as he'll support neighbourhood policing, put 500 extra police on the Tube, and help vulnerable children before they step outside the law.
And of course, Zac will protect our capital's green spaces, so we'll all be able to start breathing cleaner air. He'll also invest in new pocket parks and work for a solar and electric car revolution.
All this may sound too good to be true. But if you have to know one thing about Zac it's this: he has kept every promise made to his constituents in Richmond. That's why they voted for him for a second term with the single biggest increased majority of any sitting MP in the country.
Mayor of London 2016 - the candidates at a glance

Show all 7
Zac has also been accused of being Islamophobic. However, this couldn't be further from the truth. That's just not who he is. He has grown up in a diverse and open-minded family in which race and religion is never seen as disadvantage. And just like his supporters, his team is made up of a hugely diverse range of individuals, who belong to various faiths. I've also been at events with him, where he always makes clear that he wants to improve everyone's lives in London, whoever they may be.
It's important to know that Zac cannot be seen as David Cameron's man in London. He is independently minded, and forms his own opinions. He supports Brexit even if he knows that this can undermine his chances to become Mayor, as many Londoners are pro-EU. Still, he prefers to be honest than to win every single vote at any cost. But he is also pragmatic, and has stressed that he will not actively campaign for Brexit, which makes him a Mayor both for In-ers and Out-ers.
His position on Heathrow also reveals his strength as a politician. The Conservative party is traditionally very pro-business, but Zac promised his constituents no more noise and polluted air from Heathrow, so he stood against the Government.
He may not know the tube by heart or be a big football fan, but these differences only make Zac more real. I don't want a Mayor who's like everyone else, I want someone special.
Likewise, I don't want someone who always says the "right" things to the media. Other politicians are probably keener on football and use the Tube more often, but Zac has something which cannot be imitated or learnt: a good heart. So follow yours and vote for Zac.
Sabina Vankova is a lawyer and Conservative party co-ordinator for Feltham and Heston
Join our new commenting forum
Join thought-provoking conversations, follow other Independent readers and see their replies