An open letter to President Emmerson Mnangagwa from a fellow Zimbabwean
The nation needs to heal emotionally, physically and mentally. People have suffered. Is our Zimbabwe safe in your hands or are you just an extension of Mugabe?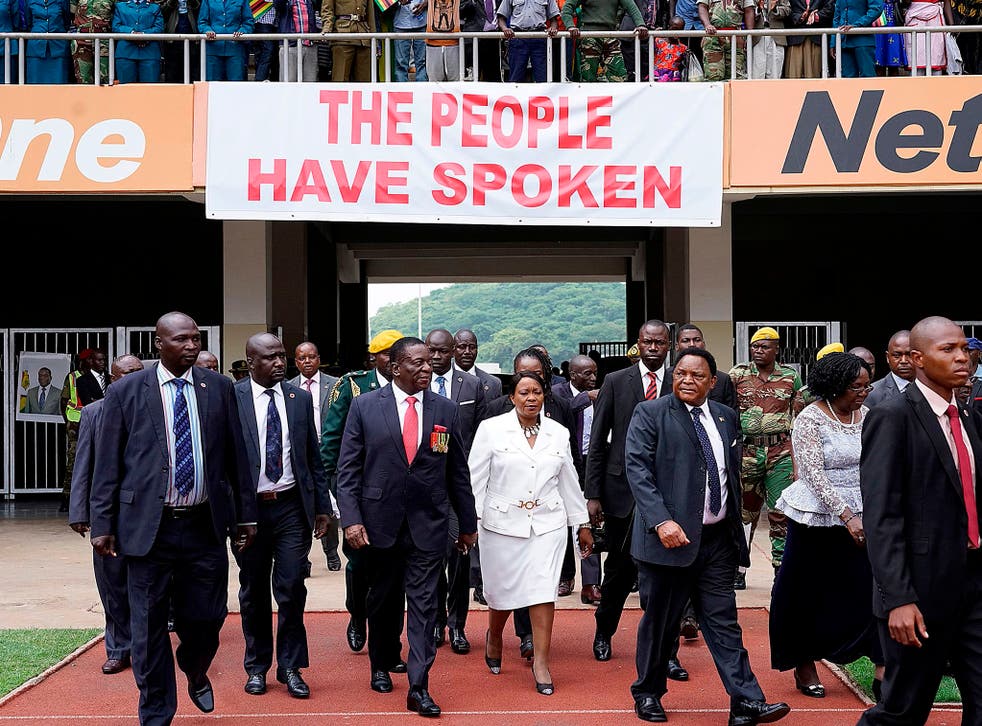 Dear President Emmerson Mnangagwa,
I would like to start by congratulating you for being nominated as the candidate to take over from the former President Robert Gabriel Mugabe. I am sure you are pleased by the turn of events. You are indeed a crocodile that snapped back!
I don't know if we should be calling you a hero, or feeling as though we have been hoodwinked.
As Zimbabweans, we know that you are not a saint. Most Zimbabweans regard you as the architect of a lot of suffering in Zimbabwe. Let's go as far back as 1983. Remember that year? It was the year the fifth brigade was unleashed and massacred more than 20,000 people in Matabeleland. Some of them were buried alive, some set on fire, pregnant women were cut open as they were claimed to be carrying "dissident children".
I wonder why Zanu-PF is entrusting you with this job. Is it because you will free the people of Zimbabwe or is it because you will continue to feed the evil system of greed and corruption that has been in Zanu-PF for almost four decades? Or is it because you are a repented man that has a new and greater vision that puts the people of Zimbabwe first, unlike the crooks that surround you that are hungry for power?
World news in pictures

Show all 50
It is also unfortunate that the only time you thought to stand up to Mugabe was when his actions threatened your bank account and your personal security. You never gave other people that opportunity to run from Mugabe's ruthlessness.
It is an open secret that in 2008 the Movement for Democratic Change (MDC) won the elections and you, honourable Mnangagwa, are regarded as the mastermind behind the attacks on MDC supporters. Some disappeared, some were raped and some tortured – and some were obviously murdered by the mobs.
May I take this time to catch you up on what has been happening to an ordinary Zimbabwean in Zimbabwe in the past 37 years of your comfortable life?
The country has a 90 per cent unemployment rate, hospitals look like shacks and there is no money in banks. Electricity is something we hear South Africa and Botswana talk about, because it is not here in Zimbabwe. We get running water in our homes about once or twice a week. Schools look like squatter homes. Violence, harassment and bullying of civilians by the police has become the norm.
Emmerson Mnangagwa is sworn in as new President of Zimbabwe
Respect for people's basic human rights is irrelevant in Zimbabwe – people are denied their democratic rights such as voting. If they get to vote, their votes are disregarded and Zanu-PF continues to rule as if no elections took place. We lost our brothers and sisters in South Africa during xenophobic attacks.
The nation needs to heal emotionally, physically and mentally. People have suffered. Is our Zimbabwe safe in your hands or are you just an extension of Mugabe?
We need you to heal the nation, we need you to take responsibility for your actions and your contributions to the human rights violations that happened on our soil. We need reforms in education, health and economic policies. We need our human rights respected, we need jobs. We need roads repaired, we need water and decent sanitation. We need a disciplined police force that is not corrupt and treats us like the Zimbabweans that we are!
It's time for you to get to work! As Zimbabweans, we will not be victims again! Don't pull any more divide-and-rule tactics. Enough is enough! Do the right thing by your people.
Tina Zimhassler is a pseudonym
Join our new commenting forum
Join thought-provoking conversations, follow other Independent readers and see their replies