UK weather: Snow hits Britain as temperatures plunge to minus nine
'We're going to start seeing temperatures recover during the week but they're still going to be below average'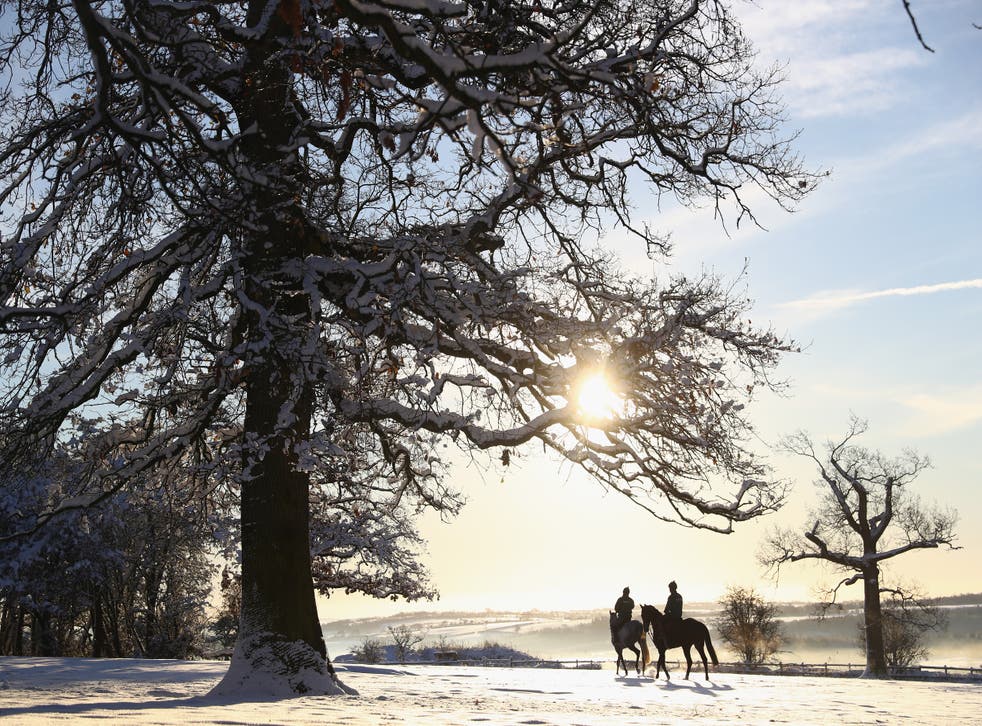 Sub-zero temperatures and snow hit the UK as outdoor hospitality venues opened once again in England for the first time in three months.
Record low April temperatures were recorded in parts of the UK overnight on Sunday, according to the Met Office. Temperatures are also set to remain low for the first part of the week as people head to beer gardens and outdoor dining areas in England. 
Snow fell, yet did not settle, on Monday morning in areas of Wales and southern England, including London, on Monday morning.
The deepest snowfall of 7cm (2.7in) was recorded at Lake Vyrnwy in Wales. Meanwhile Little Rissington in Gloucestershire, England, recorded 4cm (1.5in).
As well as this, parts of all four UK nations saw temperatures plummet to several degrees below freezing overnight on Sunday.
The coldest UK temperature was in Scotland at Tulloch Bridge where lows of 9.4C were felt. This is the coldest overnight April temperature since 2013, said the Met Office.
Nicola Maxey, spokeswoman for the Met Office said: "We're going to struggle to get into double figures anywhere really... quite widely across the country there will be single figures - sevens, eights or nines (degrees).
"We're going to start seeing temperatures recover during the week but they're still going to be below average."
The Met Office has said rain showers will move south-eastwards through Monday. These look set to reach the Midlands by mid-morning and get to the south coast by the afternoon and evening.
However, those in northern England and Scotland should see a cold but sunny and dry start to the week.
Average midday temperatures for Monday will range from 6C in the Scottish isles to 12C in Cornwall. In London, 10C is forecast, while 7C is expected in Manchester.
Tuesday night will once again be unseasonably chilly with freezing temperatures forecast across the UK.
The rest of the week is set to remain cold but with clearer skies, reported the Met Office.
Join our new commenting forum
Join thought-provoking conversations, follow other Independent readers and see their replies