UK weather: Snow and ice warnings as temperatures could plunge to -13 in Scotland
Windchill will make low temperatures feel even colder, says Met Office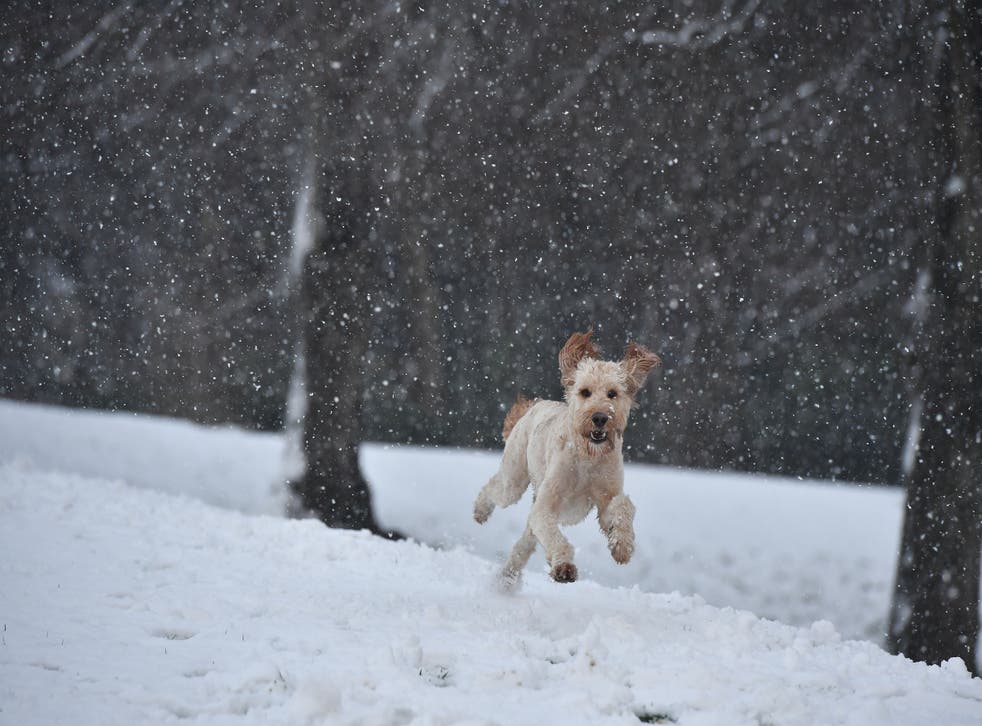 Freezing temperatures are set to remain as snow and ice linger on for most of the UK and the effects of Storm Darcy continue to cause widespread traffic disruption. 
Several snow and ice warnings remain in place, with a Met Office yellow warning currently active until Wednesday for most of the eastern side of the UK and southern parts of Northern Ireland, including Belfast. 
A more severe amber warning of snow is in place for central Scotland until 9pm on Tuesday, with up to 25cm of snow forecast for the area. This comes with likely travel disruption, as well as the potential for power cuts and disruption to mobile phone coverage. 
The coldest night of the UK winter so far was recorded in the Scottish Highlands, with lows of -16.7C measured in Altnaharra on Tuesday morning. Met Office spokesperson Nicola Maxey said this is the lowest temperature recorded in the UK since 2010.
Parts of Orkney are dealing with power cuts, with all schools in the area closed, even to children of key workers.
Transport Scotland urged people to travel with caution, following several accidents, while ScotRail reported delayed services due to staff struggling to get to work because of the weather. 
Scotland's Transport Secretary Michael Matheson said: "The forecast conditions will likely cause difficult driving conditions and disruption to the wider transport network.
He added: "If you do have to make an essential journey, then the advice remains the same as it has throughout this winter – plan your route in advance, drive to the conditions and follow Police Scotland travel advice.
Snowfall should ease through Tuesday for most, although snow showers are forecast in northern and eastern parts of the UK.
Temperatures will hover around freezing on Tuesday, with daytime highs of between 0C and 3C forecast for most of Britain. According to the Met Office, added windchill will make this feel considerably colder. 
Wednesday night will see the winds easing but temperatures look set to plummet further, with lows of -13 predicted for parts of Scotland. 
Several Covid-19 vaccination centres were forced to close on Monday, including Clacton Hospital, Colchester United's stadium, Gainsborough Sports Centre in Ipswich and Chevington Close in Bury St Edmunds, and a number of schools were closed across the south-east of England and Lincolnshire.
Join our new commenting forum
Join thought-provoking conversations, follow other Independent readers and see their replies