100 flood warnings in force as heavy rain batters the nation
Emergency services have been inundated with calls over flooding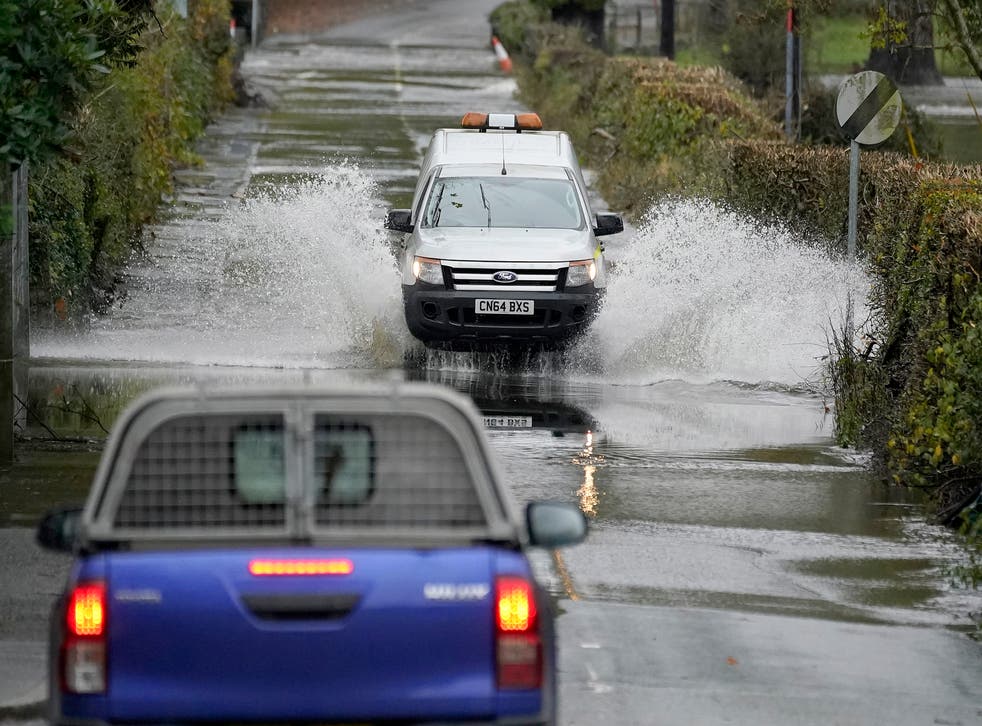 Emergency services across England and Wales saw a surge in calls overnight as parts of the UK were battered by heavy rains, causing flooding in some areas. 
By 5am on Thursday morning, the Environment Agency (EA) had been forced to issue more than 90 flood warnings for England.
The EA issued at least 16 warnings in relation to the River Severn on the Welsh Border alone, while part of the Great River Ouse and the Chediston watercourse in Suffolk also received notices.
Meanwhile, Natural Resources Wales has issued a further nine flood warnings.
The EA has also issued nearly 150 flood alerts, urging residents to be prepared for the possibility of flooding.
In the wake of the downpour, emergency services in England and Wales have received an onslaught of requests for help.
In a tweet, the Nottinghamshire Police said their emergency services were called late Wednesday night over reports of a landslide near a residential area by a former quarry.
Police told PA a "small number" of properties had to be evacuated while the situation was closely monitored.
Meanwhile, the BBC reported that the South Wales Fire and Rescue Service had taken at least 500 calls for assistance on Wednesday as heavy rains fell.
The Northamptonshire Fire and Rescue Service said they had also taken more than 250 flood calls, with several homes affected by flooding and multiple people having to be rescued from their vehicles.
Much of the heavy rainfall has cleared overnight.
However, some residents will still have to contend with some of the damage caused by the downpour.
Register for free to continue reading
Registration is a free and easy way to support our truly independent journalism
By registering, you will also enjoy limited access to Premium articles, exclusive newsletters, commenting, and virtual events with our leading journalists
Already have an account? sign in
Register for free to continue reading
Registration is a free and easy way to support our truly independent journalism
By registering, you will also enjoy limited access to Premium articles, exclusive newsletters, commenting, and virtual events with our leading journalists
Already have an account? sign in
Join our new commenting forum
Join thought-provoking conversations, follow other Independent readers and see their replies