UK weather: Government issues heatwave alert as temperatures soar to 34C
Hot air pushing up from France could trigger higher temperatures in the UK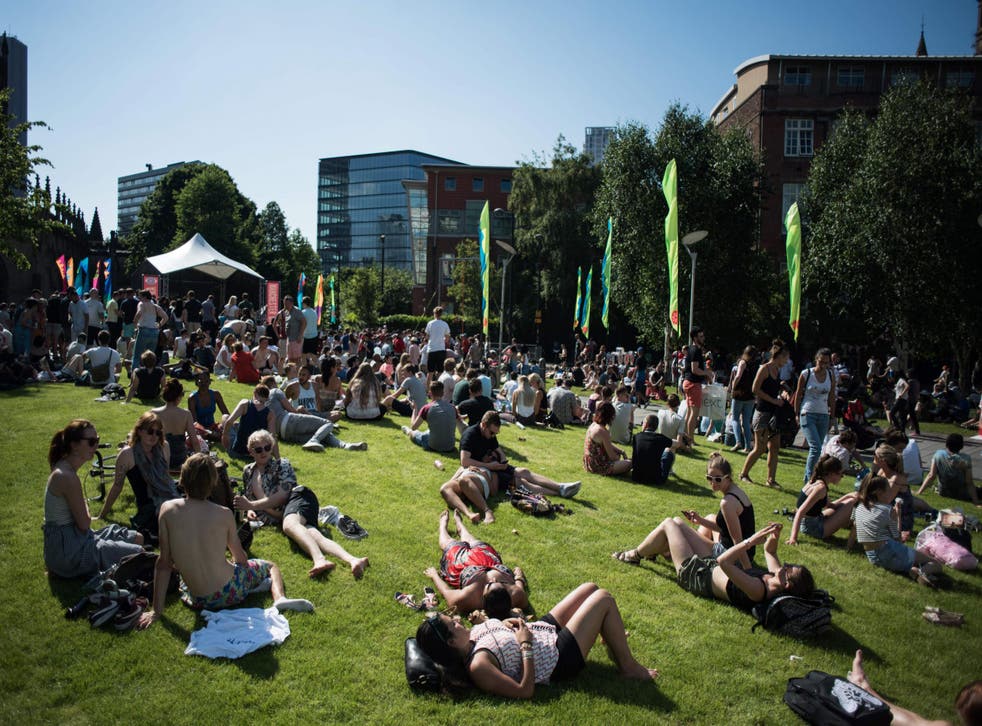 Emergency services are on standby after the Government issued a level three amber heat alert as temperatures are set to increase.
Sunday saw a high of 32C, the hottest day of the year so far.
Temperatures are due to peak at 34C in certain parts of the UK - hotter than the Bahamas - before cooling down at least a few degrees by next weekend.
Public Health England issued the amber heat alert until Wednesday, one tier below level four, a "national emergency" and which would confirm the UK is in the midst of a heat wave.
As the ill, elderly and vulnerable are more at risk during very hot temperatures, NHS England advises people to check up on those who are less able to take care of themselves. The Met and the NHS also encourages people to stay out of the sun between 11am and 3pm, wear sun cream and always carry a bottle of water.
So-called "seasonal deaths" start to happen during temperatures above 25C, according to Public Heath England.
After a 10-day heatwave in 2003, there were around 2,000 heat-related deaths, and a further 680 fatalities during hot weather in 2006.
Hottest day of the year sparks extreme thunderstorms

Show all 9
The Met Office has pointed to a hot air mass moving from Spain and France to the UK for the rise in temperatures.
As the hot air hovers across the English Channel, the Met has predicted there is a 20 per cent chance it will travel to England.
If the heat wave hits the UK's shoreline, it is not predicted to last long and would likely be over within a day
The Met Office forecast for June to August said: "There is a clear shift towards warmer-than-average conditions for June-August.
"Sea surface temperatures close to the UK are above normal, increasing the chances of higher-than-average-temperatures through the period.
"There is a normal chance of drier-than-average conditions, with the chances of above and below-average rainfall fairly balanced."
Join our new commenting forum
Join thought-provoking conversations, follow other Independent readers and see their replies