UK weather: Temperatures could reach record highs as lockdown restrictions ease
Tuesday could be one of the hottest March days since records began
Ian Johnston
Saturday 27 March 2021 18:46 Comments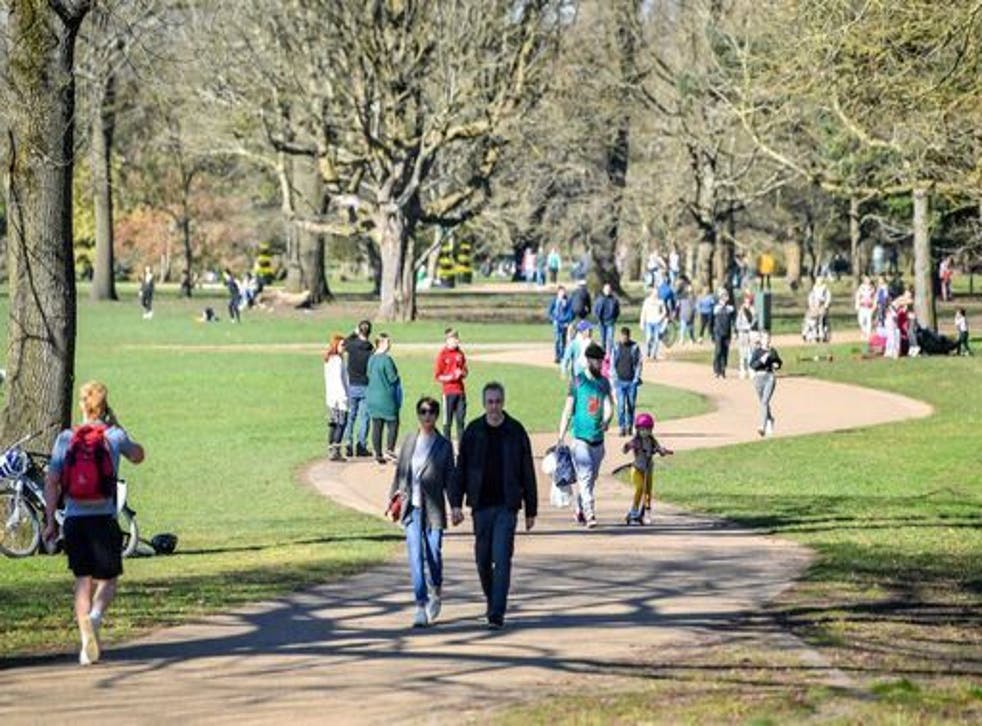 Parts of the UK could see record high temperatures on Tuesday, just as lockdown restrictions ease on outdoor meetings.
Forecasters say it could be as warm as 24C in some areas — higher than holiday hotspots such as St Tropez and Mallorca.
Met Office metereologist Steven Keates said the UK is "unlikely" to break its record March high of 25.6C, which was set in 1968 in Mepal, Cambridgeshire.
However, temperatures above 24C would make Tuesday the second hottest day in March on record.
England is preparing for an easing of lockdown rules on Monday, with six people allowed to meet up outside from Tuesday and the 'stay at home' message coming to an end.
Read more
Outdoor sporting facilities are also set to reopen and grassroots sport can resume.
Those in London and the South East will enjoy the highest temperatures but bright and sunny conditions are also forecast for Wales, the East of England and the Midlands.
Scotland faces heavy rain on Monday but temperatures could also be higher than average for the time of year, with the mercury expected to reach the high teens.
Mr Keates said the UK will have "all the ingredients you need to get the highest temperatures".
He said: "We'll have a run of south-westerly winds bringing in tropical maritime air, which is warm and moist. There will be rain-bearing cloud and parts of western Scotland will be particularly wet.
"But further south it looks like high pressure will build over the continent so cloud will break up a bit.
He added: "That means we'll have a warm air mass in the UK and stronger sunshine, as well as lighter winds allowing temperatures to rise up."
Temperatures will be far higher than they usually are in March. Average temperatures for the end of March in the UK tend to be around 12C in the South and 8C in the North.
However, those hoping for the warm spell to continue into Easter weekend are likely to be disappointed.
Mr Keates said: "Southern counties of the UK will see one more day of warm weather on Wednesday before much colder air on Thursday."
This means that the Met Office is forecasting much colder conditions for the Easter weekend with temperatures dipping down to 12C at best in London and the South East.
There is a risk of "wintry showers in the northeast" but, Mr Keates said: "For those dying to get about and about, at least the weather looks relatively favourable for most of next weekend. It will be dry in most places."
Register for free to continue reading
Registration is a free and easy way to support our truly independent journalism
By registering, you will also enjoy limited access to Premium articles, exclusive newsletters, commenting, and virtual events with our leading journalists
Already have an account? sign in
Join our new commenting forum
Join thought-provoking conversations, follow other Independent readers and see their replies