UK weather forecast: Another cold weekend to follow Easter's Arctic trough
A cold weekend with sprinklings of rain and wintry showers while not-fit-for-beer-garden weather threatens Monday's reopening of outdoor hospitality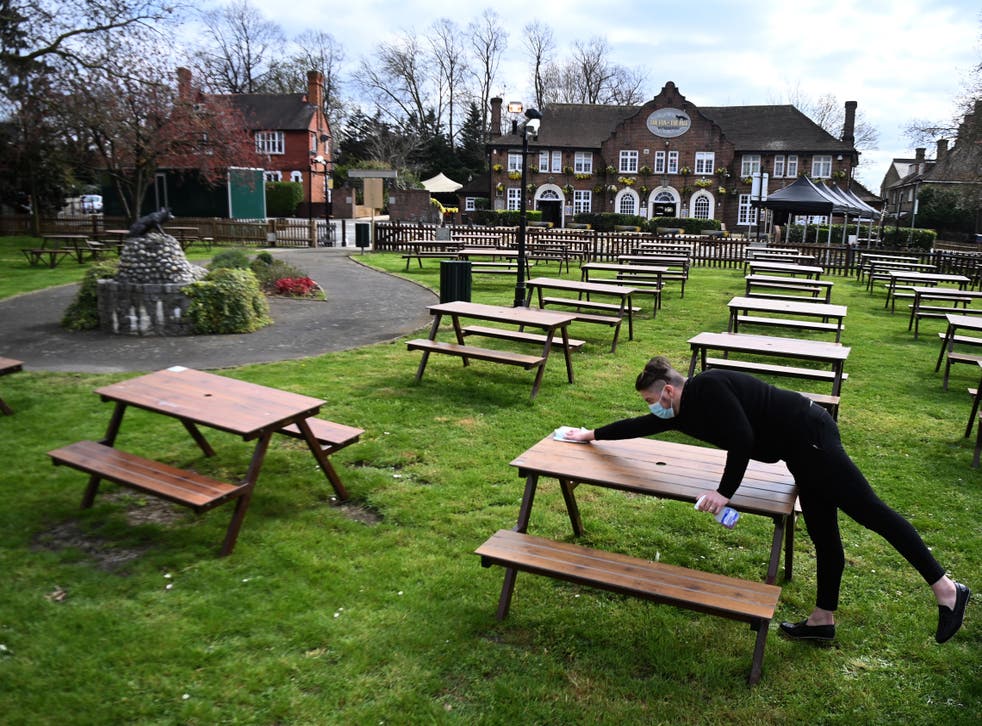 Yellow snow and ice warnings are in place across northern parts of Scotland on Friday morning as snow and wintry showers are expected across northern parts of the UK this weekend. 
Snow is expected to be less likely than the first Arctic trough which interrupted a premature heatwave over the Easter weekend, and temperatures are expected to be warmer, but only slightly.
Friday will see dry sunny spells across the northern part of England while Southern counties will remain clouded with the potential for some showers. 
Temperatures on Friday will hit 4C to 8C in Scotland and northern England while reaching 11C and 12C in southern parts of the country.
But Saturday morning will see temperatures dipping into the negatives as dry spells in northern England and Wales will lead to widespread frost. 
Some showers can be expected in central and southern parts of England on Saturday while wintry spells may occur in the midlands and  mid-Wales
Sunday will be mostly sunny with patches of rain, although it will clear up later in the day. 
Scotland will still be affected by heavy snow while Northern Ireland will experience heavy rainfall on Sunday.
Monday will see this snow clear but it might be bad news for punters hoping to get their first pint in a beer garden this year as the weather will remain largely cloudy with outbreaks of rain.
Register for free to continue reading
Registration is a free and easy way to support our truly independent journalism
By registering, you will also enjoy limited access to Premium articles, exclusive newsletters, commenting, and virtual events with our leading journalists
Already have an account? sign in
Register for free to continue reading
Registration is a free and easy way to support our truly independent journalism
By registering, you will also enjoy limited access to Premium articles, exclusive newsletters, commenting, and virtual events with our leading journalists
Already have an account? sign in
Join our new commenting forum
Join thought-provoking conversations, follow other Independent readers and see their replies