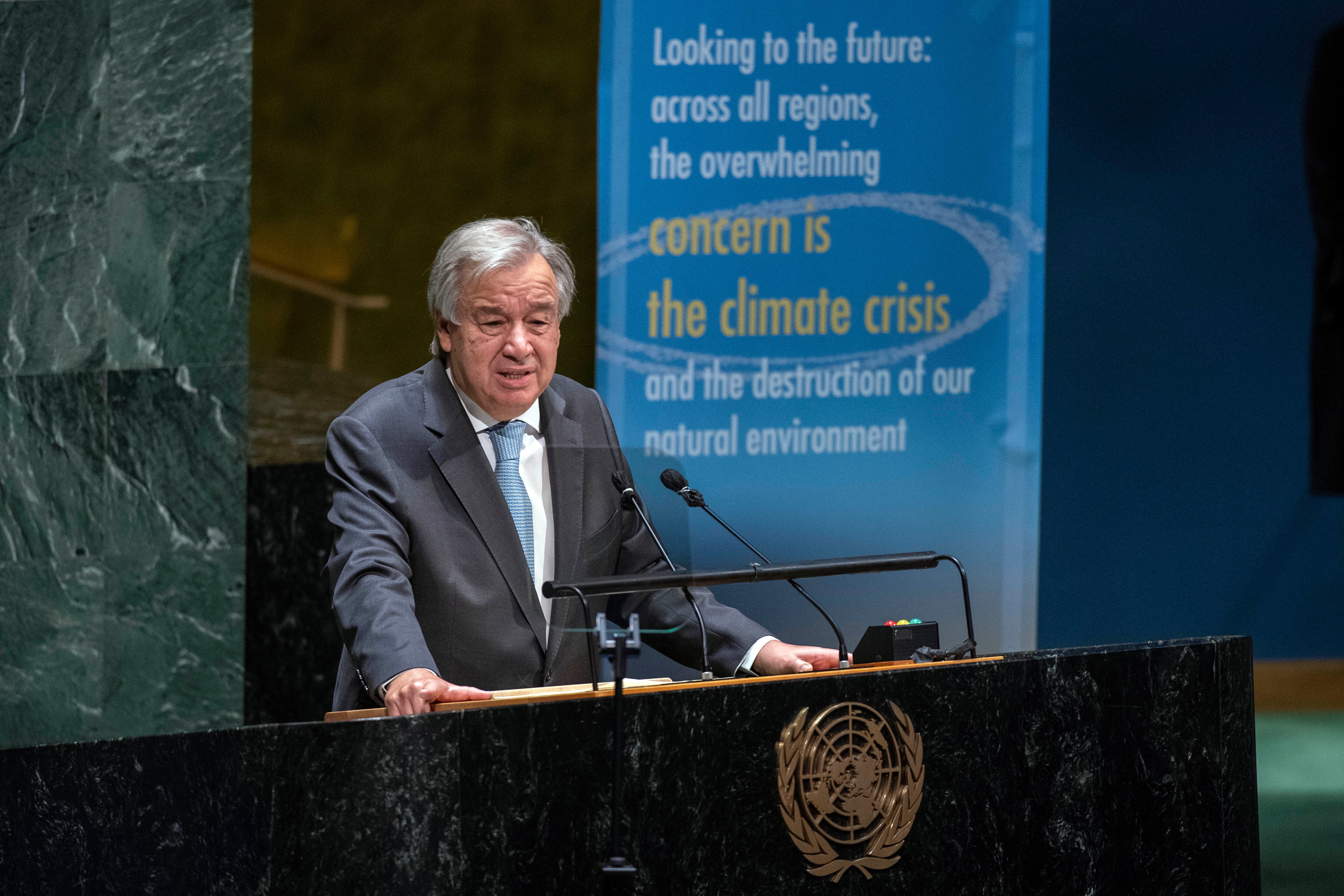 Here are the AP's latest coverage plans, top stories and promotable content. All times EDT. For up-to-the minute information on AP's coverage, visit Coverage Plan at https://newsroom.ap.org.
--------------———
TOP STORIES
------------------—
SUPREME COURT-VACANCY -- President Donald Trump said he expects to announce his pick for the Supreme Court by week's end, before Justice Ruth Bader Ginsburg is buried, launching a monumental Senate confirmation fight ahead of the November election. Democrats, led by presidential nominee Joe Biden, are protesting the rush, saying voters should speak first, on Election Day, Nov. 3. By Lisa Mascaro and Jonathan Lemire. SENT: 1030 words. UPCOMING: 900 words by 4 p.m., photos, video. With: SUPREME COURT-VACANCY-THE LATEST, developing. SUPREME COURT-VACANCY-CONTENDERS — Who are Trump's top contenders for the post? UPCOMING: 500 words by 4 p.m., photos., SUPREME COURT-GINSBURG— Details of arrangements for Ginsburg services. SENT: 244 words, photo.
ELECTION 2020-SUPREME COURT-HARRIS —Kamala Harris is poised to become a leading figure in the Democratic opposition to President Donald Trump's Supreme Court pick, using her position on Capitol Hill – and on the Senate Judiciary Committee -- to dissect the nominee and push for the decision to be delayed until after the election. By Kathleen Ronayne. SENT: 980 words, photo.
VIRUS OUTBREAK-MILESTONES-FAMILIES: In a year full of sorrowful statistics, the U.S. is close to recording one more: nearly 200,000 are dead of the coronavirus. They were loyal partners, illuminating scholars, crowd-pleasing chefs, pillars of business. And many were something more: parents. For the children left behind, life is forever changed. And for grandparents, surviving parents and others now stepping in, it is a balancing act of new responsibility while mourning the dead. By Matt Sedensky. SENT: 1,240 words, photos, video.
VIRUS OUTBREAK-BRITAIN - Britain's top medical adviser says the country has, in a "very bad sense," turned a corner on COVID-19 infection rates, with figures suggesting there will be an exponential growth in the disease unless action is taken. In a briefing televised to the nation, they said new coronavirus infections could increase tenfold to almost 50,000 a day by the middle of next month if nothing is done to stem the tide. By Danica Kirka. SENT: 400 words, photos.
RACIAL-INJUSTICE-CONFEDERATE-ARCHIVES — Leaders in Alabama are confronting the legacy of what might be the grandest Confederate memorial of all: the state's Department of Archives and History. Founded in 1901, the agency became a vast repository of Confederate records and artifacts. During the current national reckoning over race, its current leaders acknowledged the department once played a role in systemic racism by promoting "lost cause" narrative of Civil War history that was favored by some whites and all but excluding Blacks. The current director says the agency needed to acknowledge its past before it could help with healing the racial divide. By Jay Reeves. SENT: 970 words, photos. This is the Tuesday Spotlight.
------------------------------------------------
MORE ON THE SUPREME COURT
------------------------------------------------
SUPREME COURT-VACANCY-HEALTH CARE — With COVID-19 the newest pre-existing condition, the Obama-era health law that protects Americans from health insurance discrimination is in doubt following the death of Justice Ruth Bader Ginsburg. By Ricardo Alonso-Zaldivar. UPCOMING: 750 words by 4 p.m., photo.
SUPREME COURT-LAGOA — A daughter of Cuban exiles who grew up in a heavily Hispanic suburb of Miami and who has had a swift rise as a lawyer and judge is on President Donald Trump's short list to replace Ruth Bader Ginsburg on the U.S. Supreme Court. By Curt Anderson and Adriana Gomez Licon. UPCOMING: 800 words by 5 p.m., photos.
------------------------------------------------
MORE ON THE VIRUS OUTBREAK
------------------------------------------------
VIRUS OUTBREAK — European countries are imposing new coronavirus restrictions as the crisis deteriorates, while the U.S. closes in on 200,000 virus deaths. British Prime Minister Boris Johnson is expected to announce short-term restrictions to slow the spread of the virus. SENT; 630 words, photo.
VIRUS-OUTBREAK-SPAIN — Heightened restrictions to stem Europe's fastest coronavirus spread in some of Madrid's working-class neighborhoods brought a heated debate over the prevalence of inequality in Spain back into the spotlight. SENT: 600 words, photos.
VIRUS-OUTBREAK-CZECH — The Czech government is appointing an epidemiologist as the new health minister as the country struggles with a surge of infections. The outgoing minister resigned from his post on Monday, saying his departure should create space for a possible different approach to the pandemic. SENT: 300 words, photo.
VIRUS OUTBREAK-ONE GOOD THING-INDIA STREET SCHOOL — An Indian couple are conducting free classes for underprivileged children on a sidewalk in New Delhi. As most schools in India remain shut since late March when the country imposed a nationwide lockdown to curb the spread of COVID-19, many switched to digital learning and taking classes online. But children from low-income families who attend public schools don't have access to internet or means to afford digital learning tools. SENT: 600 words, photos.
VIRUS OUTBREAK-NYC SCHOOLS — For most schoolchildren in New York City, Monday will mean back to school, but not back to the classroom. Only pre-kindergarteners and some special education students are scheduled to end a six-month absence from school buildings because of the coronavirus pandemic. SENT: 730 words, photos.
Find more coverage on the Virus Outbreak on the featured topic page in AP Newsroom.
--------------------------------------------
WHAT WE'RE TALKING ABOUT
-------------------------------------------
VATICAN-AUTISM — Pope Francis told a group of children with autism and spectrum disorders that they are beautiful, unique flowers in the eyes of God. Francis met with members of an Austrian center for autism. SENT: 170 words, photos.
JUNEAU-BEARS-GARBAGE — A larger than normal number of young bears and dwindling natural food supply for them are forcing the animals to head for Juneau's garbage with unusual frequency. SENT: 300 words, photo.
BRITAIN-MEGHAN-LAWSUIT — Meghan's lawyers deny she cooperated with royal book authors. SENT: 570 words, photos.
--------------------------
WASHINGTON/POLITICS
----------------------——
UNITED STATES-IRAN — The United States slapped additional sanctions on Iran on Monday after the Trump administration's unilateral weekend declaration that all United Nations penalties that were eased under the 2015 nuclear deal had been restored. By Matthew Lee and Deb Riechmann. SENT: 590 words. UPCOMING: Developing, 700 words by 4 p.m., photos.
RICIN-WHITE HOUSE — A woman suspected of sending an envelope containing the poison ricin, which was addressed to the White House, has been arrested at the New York-Canada border and is also suspected of sending similar poisoned envelopes to law enforcement agencies in Texas, officials said. By Michael Balsamo, Eric Tucker and Colleen Long. SENT: 400 words. UPCOMING: Developing, 550 words by 4 p.m., photos.
CONGRESS-GOVERNMENT FUNDING —Democrats controlling the House unveiled a government-wide temporary funding bill on Monday that would keep federal agencies fully up and running into December. The measure would prevent a partial shutdown of the government after the current budget year expires at the end of the month. By Andrew Taylor. SENT: 465 words. UPCOMING: Developing, 790 words by 5 p.m., photos.
FACT CHECK-WEEK -- Seeking to justify a possible confirmation vote before the Nov. 3 election, President Donald Trump asserted over the weekend that many high court nominations were made in an election year and "in all cases, they went forward." That's clearly not true. By Hope Yen, Calvin Woodward and Tom Krisher. SENT: 2,920 words, photos.
--------------------------
NATIONAL
--------------------------
HUMAN-TRAFFICKING-ATTORNEY-GENERAL — U.S. Attorney General Bill Barr says the federal government is awarding more than $100 million in grants to target human trafficking. The money will go to task forces combating human trafficking, to victim services and victim housing. SENT: 300 words, phots.
RACIAL INJUSTICE-JEFFERSON HEADSTONE — A $20,000 acrylic case now protects Thomas Jefferson's original headstone on the University of Missouri campus, a response to vandalism concerns amid an ongoing dispute about whether the university should honor the third president who also was a slave owner. SENT: 300 words, photo.
POSTAL SERVICE-LAWSUIT — The U.S. Postal Service must live up to its responsibilities to timely process election mail by treating it as a priority, a New York judge ordered, adding that the agency's workers should be permitted to make extra deliveries and work overtime near the November presidential election. SENT: 450 words, photos.
GAO-VIRUS-AUDIT — A government watchdog says millions of Americans are in danger of missing coronavirus relief payments of up to $1,200 per individual because of incomplete government records. SENT: 500 words, photos.
TROPICAL WEATHER — Parts of Texas and Louisiana braced Monday for flooding and damaging storm surge as Tropical Storm Beta slowly worked its way into a part of the country that's already been drenched and battered during this year's exceptionally busy hurricane season.. SENT: 850 words, photos.
WESTERN WILDFIRES — An enormous wildfire that churned through mountains northeast of Los Angeles and into the Mojave Desert is continuing to threaten homes, but officials say calmer winds could help crews corral the flames. SENT: 430 words, photos.
-----------------------------
INTERNATIONAL
-----------------------------
UN GENERAL ASSEMBLY-UN AT 75 — The United Nations is marking its 75th anniversary with an appeal from Secretary-General Antonio Guterres to preserve the longest period in modern history without a military confrontation between the world's most powerful nations. By Edith M. Lederer. SENT: 1,000 words, photos. Developing.
ISRAEL-US — Israeli Defense Minister Benny Gantz is headed to Washington for talks with his U.S. counterpart on maintaining Israel's qualitative military edge in the Middle East following its historic normalization agreement with the United Arab Emirates. SENT: 250 words, photo.
GERMANY-RUSSIA-NAVALNY — Russian opposition leader Alexei Navalny has demanded that Russia return the clothes he was wearing on the day he fell into a coma, calling it a "crucial piece of evidence" in his poisoning. SENT: 630 words, photos.
ITALY-POLITICS — Italians turned out in droves to vote to reduce the number of lawmakers by a third, preliminary results showed Monday, despite the coronavirus pandemic and strict hygiene protocols at the polls. SENT: 370 words, photos.
BELARUS-PROTESTS — Police in Belarus say they detained more than 400 protesters who took part in Sunday demonstrations demanding the resignation of the nation's authoritarian president following a disputed vote. SENT: 550 words, photos.
MALI-CRISIS — The head of Mali's military junta says he will serve as the vice president in a transitional government that is supposed to bring about a return to democracy more than a month after a coup d'etat. SENT: 300 words, photos.
—————————————
BUSINESS/TECHNOLOGY
—————————————
FINANCIAL MARKETS — Stocks are falling sharply on Wall Street Monday, joining a global tumble for markets as the S&P 500 sinks more than 2%. Losses in Asia accelerated in Europe on the possibility of tougher restrictions to stem rising coronavirus counts. SENT: 900 words. Developing.
NIKOLA-GM-CHAIRMAN RESIGNS — The head of an electric truck startup that's partnering with GM has resigned amid accusations of making false representations about the company's technology. SENT: 500 words, photo.
--------------------------
ENTERTAINMENT
--------------------------
TV-ELLEN-DEGENERES — Ellen DeGeneres used her opening monologue of the new season of her daytime talk show to address allegations of a toxic work environment, apologizing for things "that never should have happened." SENT: 350 words, photos.
----------—
SPORTS
------------—
FBN--SAINTS-RAIDERS — The Las Vegas Raiders open their new stadium, facing Drew Brees and the New Orleans Saints without any fans to mark a next chapter in the history of this vagabond franchise. By Pro Football Writer Josh Dubow. UPCOMING: 800 words, photos. Game starts 8:15 p.m.
HKN--STANLEY CUP — The Dallas Stars, hitting hard and striking early in an opening victory, play the Tampa Bay Lightning in Game 2 of the Stanley Cup Final. UPCOMING: 750 words, photos. Game starts 8 p.m.
BKN--NBA-LAKERS-NUGGETS — Anthony Davis is proving he is more than ready for his deepest postseason run. He has helped send the Los Angeles Lakers to two straight wins over the Denver Nuggets in the Western Conference final, with Game 3 Tuesday. By Basketball Writer Brian Mahoney. UPCOMING: 600 words, photos by 5 p.m.
--------------------------
HOW TO REACH US
--------------------------
At the Nerve Center, Mike Stewart can be reached at 800-845-8450 (ext. 1600). For photos, (ext. 1900). For graphics and interactives, (ext. 7636). Expanded AP content can be obtained from http://newsroom.ap.org. For access to AP Newsroom and other technical issues, contact apcustomersupport(at)ap.org or call 877-836-9477.