UN admits refugees have faced racism at Ukraine borders
Filippo Grandi, the organisation's High Commissioner for Refugees, acknowledged this in a statement on Tuesday afternoon.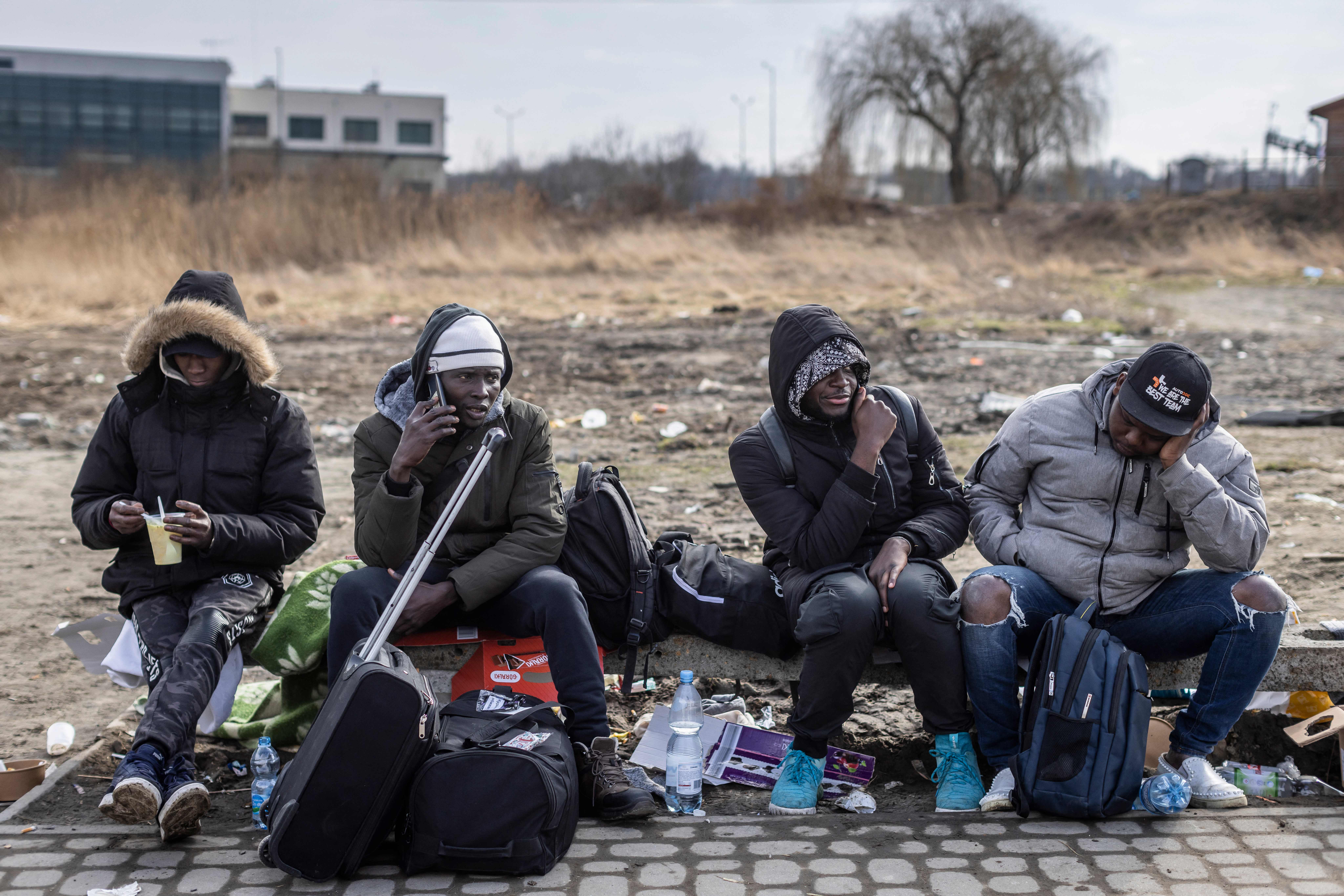 Leer en Español
The United Nations has admitted that some non-European refugees have faced discrimination while trying to flee to safety at Ukraine borders after their experiences were dismissed as lies and "Russian disinformation" by online commentators.
Filippo Grandi, the organisation's High Commissioner for Refugees, acknowledged their plight during a press conference on Tuesday afternoon.
"You have seen reports in the media that there are different treatments – with Ukrainians and non-Ukrainians. Now our observations, and we possibly cannot observe every single post yet – but our observations is that these are not state policies – but there are instances which it has happened," he said.
"There has been a different treatment (...). There should be absolutely no discrimination between Ukrainians and non-Ukrainians, Europeans and non-Europeans. Everyone is fleeing from the same risks."
The UN plans to intervene to try to ensure that everybody receives equal treatment, Mr Grandi added.
Prior to this, Christine Pirovolakis, Senior External Relations Officer at the UK branch of the United Nations High Commissioner for Refugees (UNHCR), told The Independent: "UNHCR is aware of reports of individuals facing challenges entering Poland from Ukraine and is following up on them.
"We advocate for access to safety for all, regardless their legal status, nationality and race as well as access to asylum for those who want to seek asylum."
This comes after a number of Black, south Asian and Mediterranean refugees shared accounts of being blocked at borders while trying to make crossings while white Ukranians have been prioritised.
Black people living in the region told The Independentthat they have been denied assistance during the worsening crisis with some taking to social media in recent days to share their experiences.
Organisations, government officials and public figures around the world have condemned the discriminatory treatment including the Mayor of London Sadiq Khan, the African Union and American entertainer Beyoncé.
The BeyGood charity, which Beyoncé launched in 2013, tweeted on Monday: "We are saddened by the news of African and other international students being denied at the border as they attempt to leave Ukraine. We are hopeful that the various embassies could swiftly rectify the situation to help those in need of support."
During a visit to Slovakia on Tuesday, the EU Home Affairs Commissioner Ylva Johansson said the European Union must prepare for "millions" more refugees fleeing Russia's invasion of Ukraine after around 500,000 have passed into the bloc.
Ms Johansson said she hoped the European Council would activate the temporary protection directive on Thursday giving protection to those fleeing, and added they were looking at deploying more people to help the EU country's bordering Ukraine.
Join our commenting forum
Join thought-provoking conversations, follow other Independent readers and see their replies