Videos from smartphones might be getting better — but there's no substitute for a real camera. Whether you're looking for something just to capture important moments from holidays and the rest of your life, or something that gives you the option to make broadcast-ready video, there's a camera available whatever your needs and budget. Small handhelds can be slipped into a bag and whipped out when something happens, and bigger ones are ready for crisp video at high-resolution. We had a look through the best — for whether you're filming kids' parties or yourself snowboarding.
1. Drift Stealth 2: £100, amazon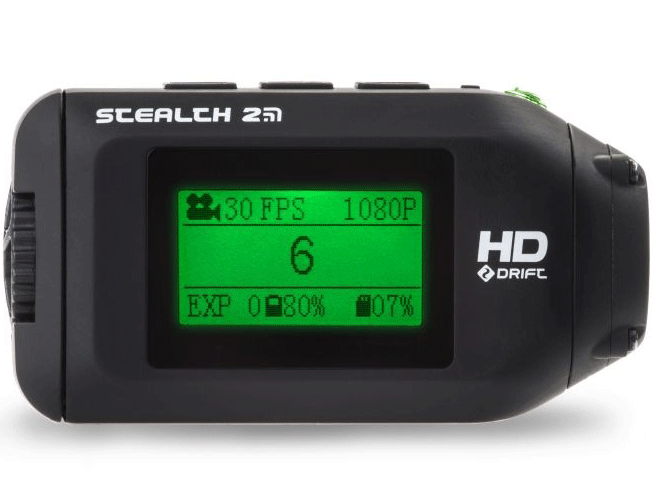 If you want a camcorder that takes up as little space as possible, this is the one. Granted, the images aren't as wide or as deep as those from other cameras, but it's robust and tough and small enough to mount on your head – or anywhere else.
2. Panasonic HX-A500E: £190, amazon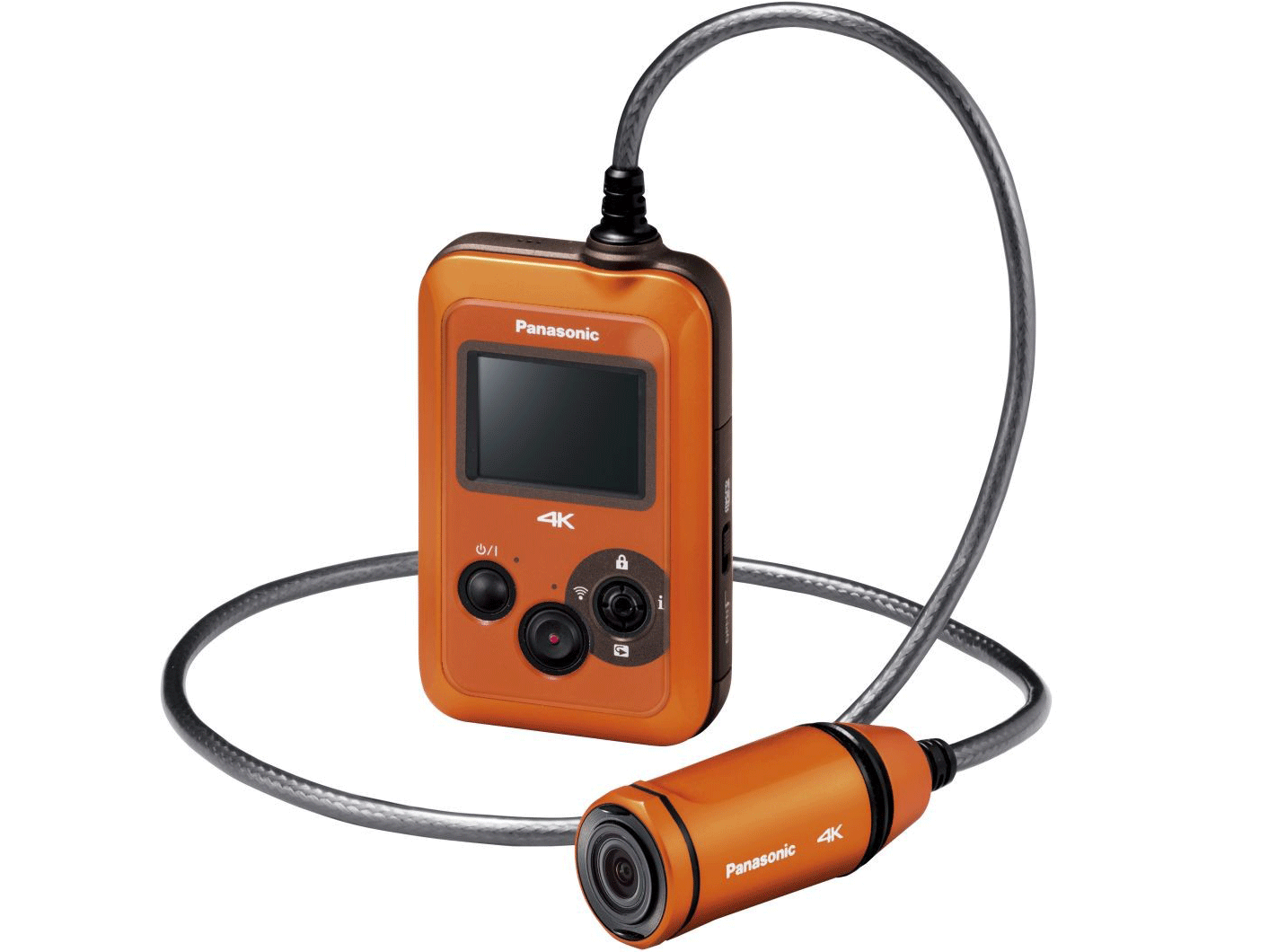 This is truly wearable as it doesn't require mounting on a headset (like a GoPro). It can clip on to your head or any clothing. Made up of a little box and a camera mounted to a wire, this is useful for filming anything where flexibility is paramount, but also gives you stunning, high-resolution images.
3. Sony FDR-AX33: £800, amazon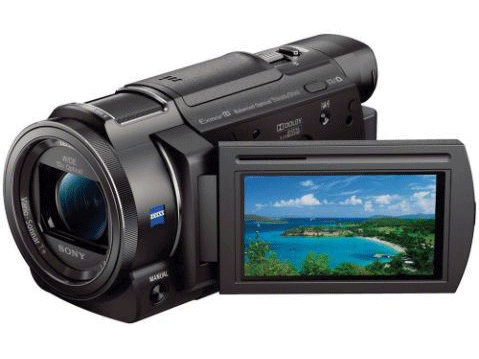 If you're after stunning (and future-proof) 4K video but don't want to pay thousands of pounds, this has the super-high resolution and a range of different filming options in a small and relatively cheap box. There is also a version with a built-in projector.
4. GOPRO HERO4: £250, amazon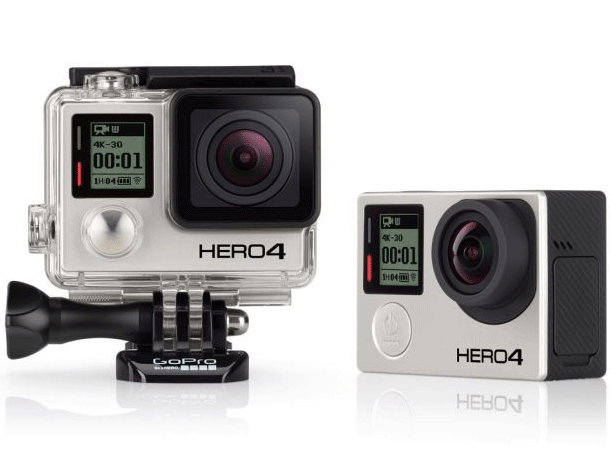 They might have become famous for filming extreme sports, but GoPros are excellent cameras for less dangerous pursuits, too. The same things that make them ideal for filming sports – small, robust, waterproof build and bright, smooth pictures – mean they're great for capturing holidays or days out.
5. Canon LEGRIA HF G30: £899, amazon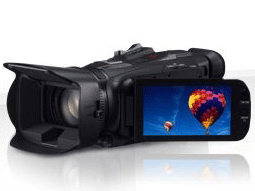 This will give you videos that look as if they've been taken on a professional camera. Like expensive cameras, it has plenty of manual settings to get the picture exactly as you want it, but it is also clever and will adjust the likes of focus and brightness to optimise your snaps.
6. Sony PJ530: £363, amazon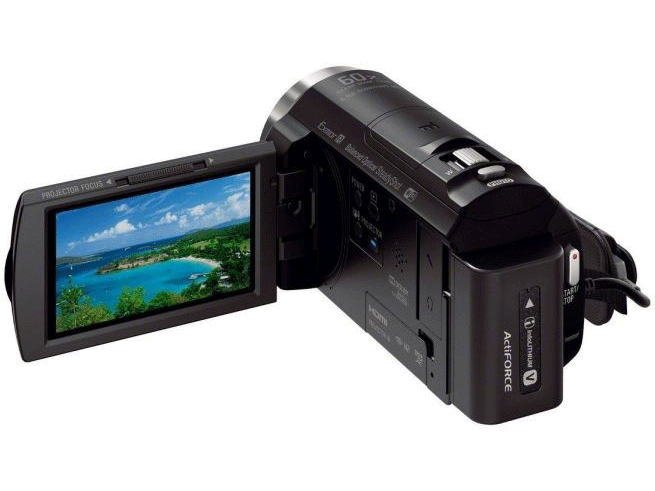 This Sony model offers excellent stabilisation to keep pictures clear and produces crisp and beautiful video. And when you've filmed that, you can replay it on the built-in projector – slide out the screen and you can show your video on your wall.
7. Sony HDR-CX240E: £120, amazon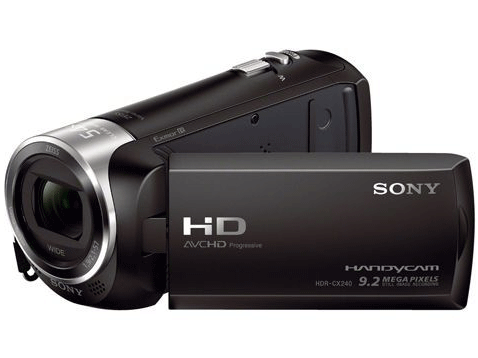 While this keenly priced model doesn't have all the fancy features of some in our test, the pictures are still bright and it's easy to use. It has a long-lasting battery, a wide-angle lens that means you don't have to worry about framing your shots, and stabilisation so your video won't be ruined by shaky hands.
8. Nikon D7000: £599, amazon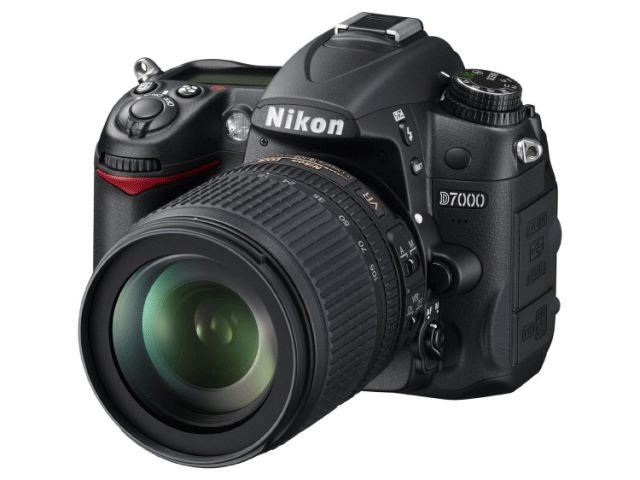 In recent years, many professional video-makers have moved towards DSLRs – traditionally still photo cameras – for shooting video. They give a deep, crisp image, which can make even plain films look good, and have the option for taking great still images, too.
9. Canon LEGRIA HF R606: £159, amazon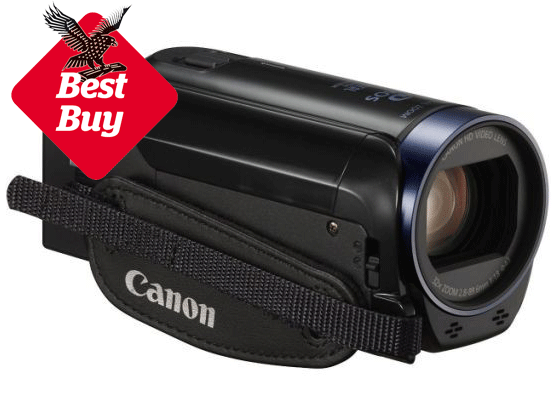 A straightforward camera, this takes clear video that is stabilised and in high definition. It has extra features like slow and fast motion, filters and a special mode for documenting your kids growing up by automatically assembling a film of them as they age.
10. Panasonic HC-X1000E: £1,711, amazon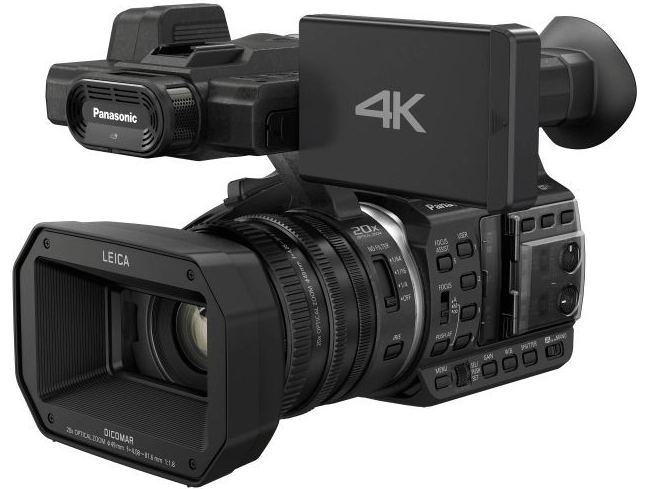 This almost professional-grade camera will give you beautiful,
ultra-high-definition pictures, full professional options telling you how to record and what your images will look like (functions such as brightness and colouring) and the camera itself looks great.
Verdict:
If you want a camera that can take beautiful videos quickly, that won't break the bank in buying it and won't break in use either, the Canon LEGRIA HF R606 gives you everything you need in one beautiful box. If you're after something more professional, the Sony FDR-AX33 and other professional options give you even better video and many more options — though be careful that they come with a  much higher price.
IndyBest product reviews are unbiased, independent advice you can trust. On some occasions, we earn revenue if you click the links and buy the products, but we never allow this to bias our coverage. The reviews are compiled through a mix of expert opinion and real-world testing
Reuse content