1. Philips Jamie Oliver, £290, amazon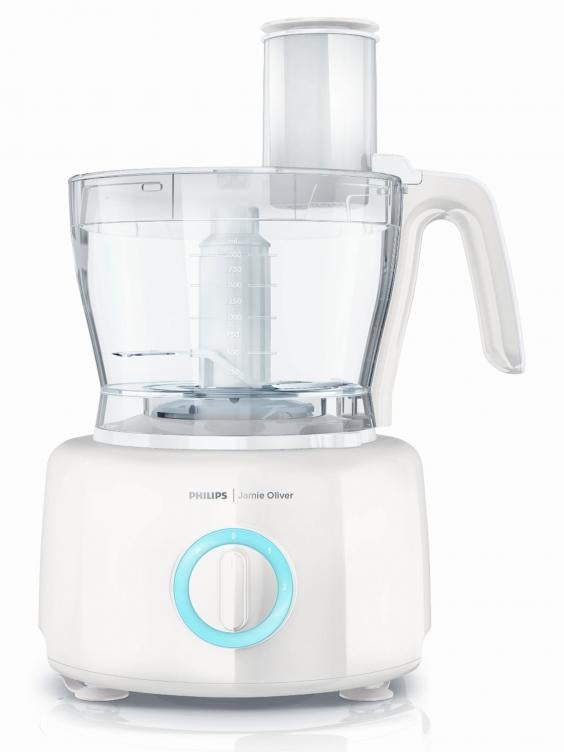 Prepare anything from salad to ice cream with Jamie Oliver's food processor, which comes with exclusive recipes from the man himself. A good all-round performer, it's well designed and has a sturdy base.
2. Cuisinart Elite, £180, amazon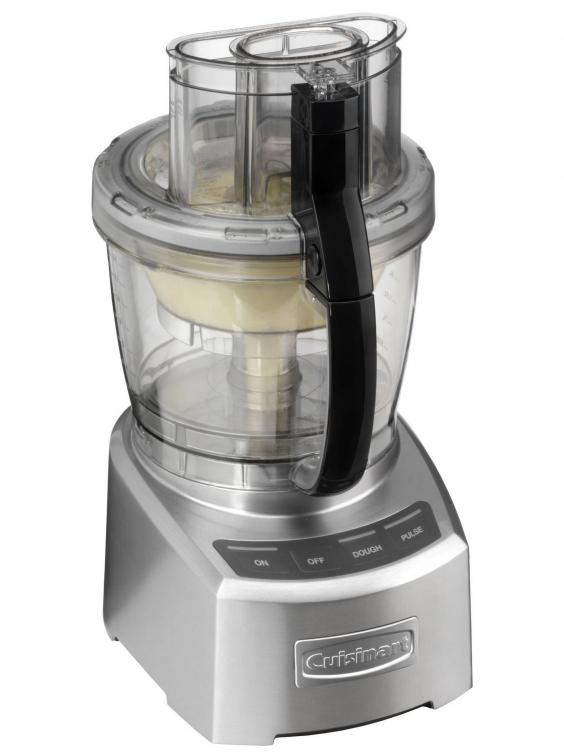 Although it's let down by its grating function (food sticks to the blade), this quiet machine excels when it comes to chopping and slicing, while its kneading capability is as good as it gets, creating dough that bakes beautifully.
3. Vitamix, £500, johnlewis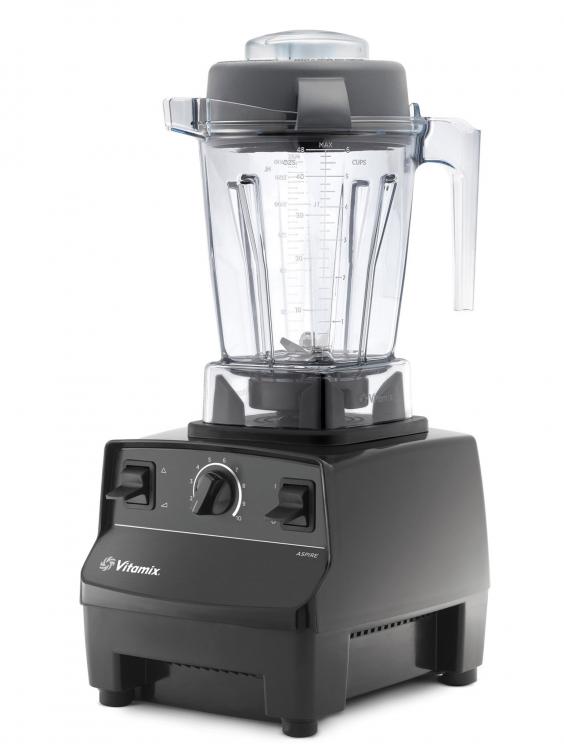 This astonishing contraption can tackle no fewer than 50 kitchen tasks and is speedy, too, making soup from scratch in five minutes and ice cream in 30 seconds, as well as dicing, chopping and blending in a nanosecond.
4. Cuisinart Mini Food Processor, £40, johnlewis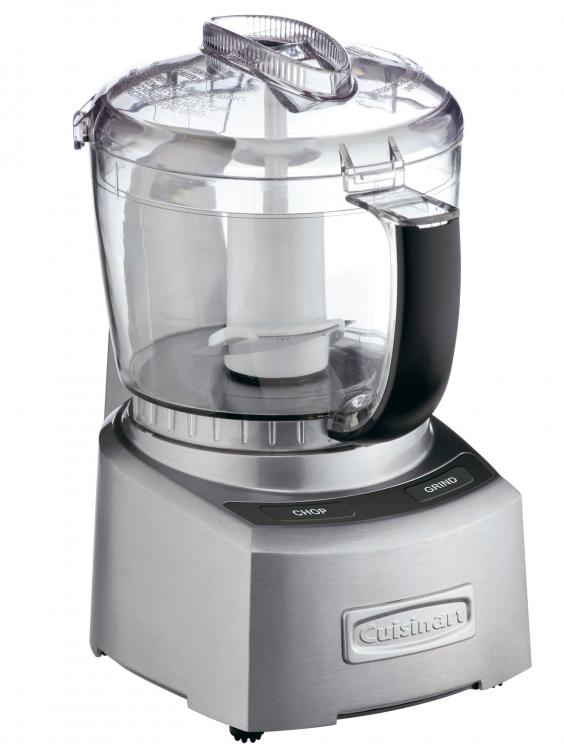 The dual blade is sharp on one side and blunt on the other, which means you can use one side for chopping and the other for grinding things such as coffee beans, which most mini choppers can't do. Both are achieved quickly and it's equally swift at blending.
5. KitchenAid Artisan, £347, johnlewis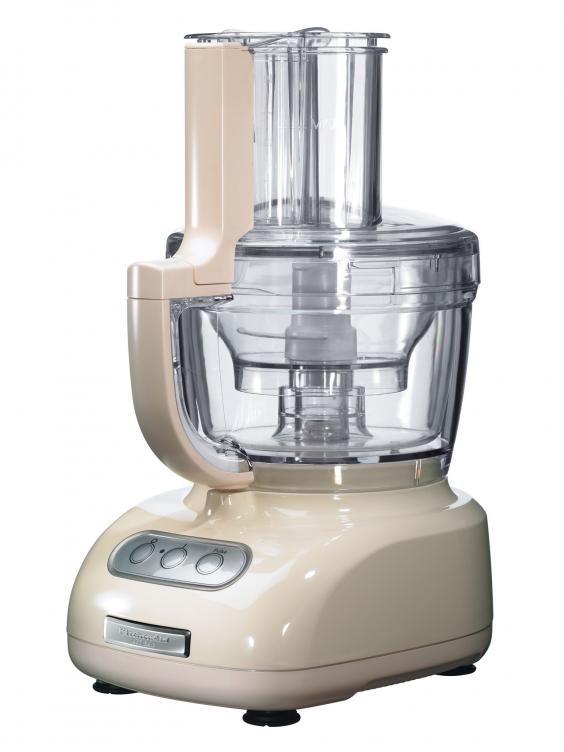 This durable, quiet and multifunctional machine is such a high performer that it's owned by many top chefs. But its retro-inspired good looks mean it looks anything but commercial. There's a mini-bowl for smaller jobs and a slimline accessory case.
6. Kenwood kMix, £380, amazon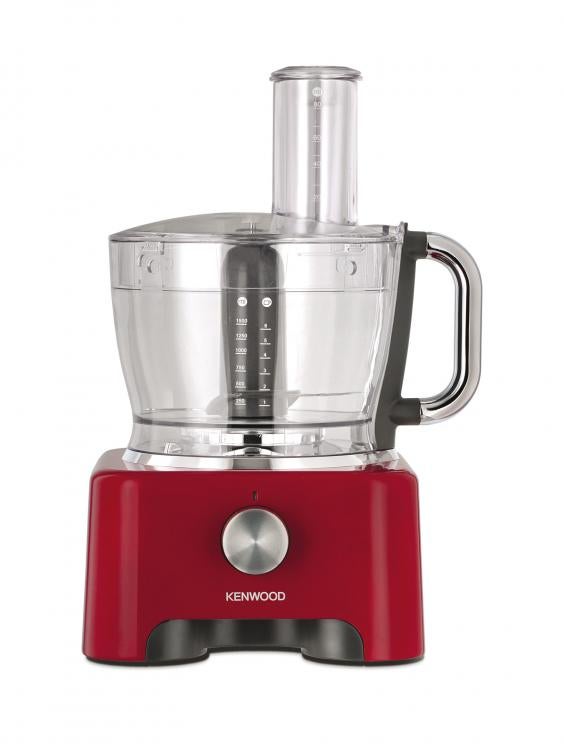 The great retro design isn't the only thing that's impressive about this machine – it is easy to use, with good all-round results. It's available in cream and black (or, if you want to use Kenwood lingo, almond and peppercorn).
7. Magimix Le Mini Plus, £150, johnlewis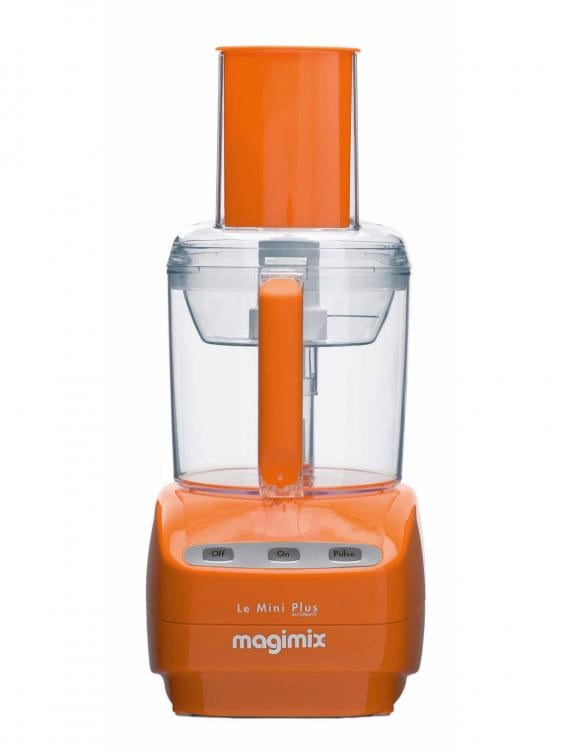 This comes in a range of funky colours and is compact enough for small kitchens. But there's no shortage of capabilities – it has attachments to mix, grate, slice, chop, whisk, knead and liquidise. If you have lots of mouths to feed, simply upgrade to its big sister, the 5200XL Premium.
8. Dualit XL900, £180, johnlewis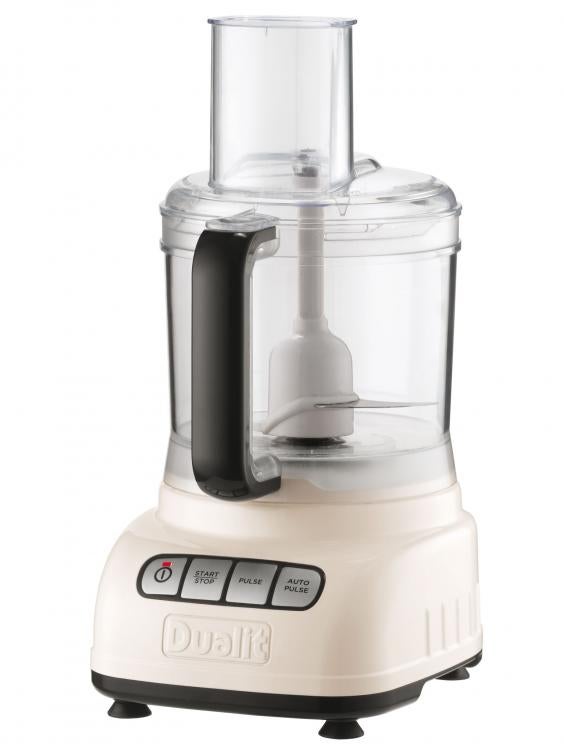 Food processors often leave behind a few large chunks of food, no matter how long you keep the button pushed down. But this will give you equally sized chopped onions and perfectly sliced carrots or cucumbers, as well as excelling when it comes to whisking, whipping and grating.
9. Morphy Richards Accents, £63, johnlewis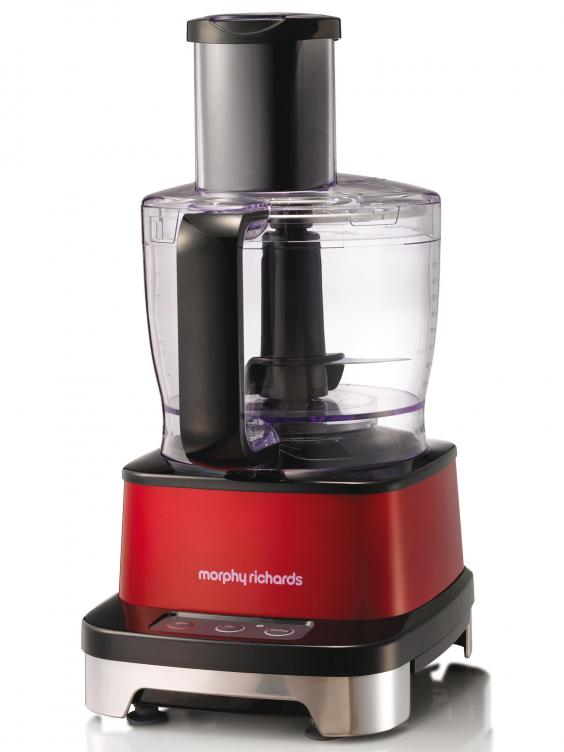 This modern-looking food processor will speed up every aspect of your cooking. Chopping, shredding and slicing are a breeze and you won't be disappointed in the long run as this machine is built to last.
10. Kenwood Mini Chopper, £20, johnlewis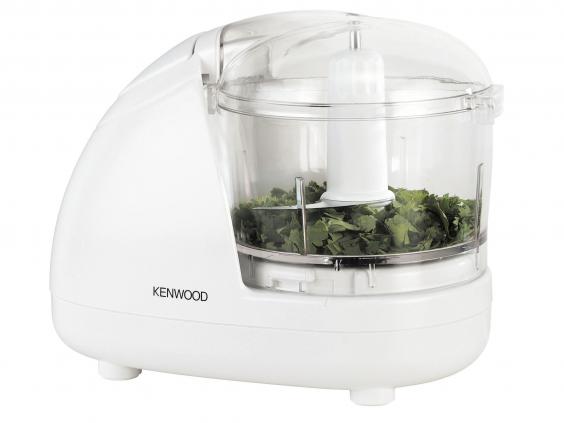 This small, easy-to-store mini chopper has a one-push button control that operates two speeds, enabling you to chop and purée food in seconds – just six seconds, in fact, to process an onion and 30 seconds to reduce hazelnuts to breadcrumb consistency.